Updated January 2019
British singer and actress Jane McDonald has led a highly successful TV series, in which she takes the nation with her as she embarks on some incredible ocean and river cruises all over the world. Make sure you don't miss the return of Channel 5's very special Cruising with Jane McDonald.
Who is Jane McDonald?
A fun-loving West Yorkshire lass, Jane has gained fame in the UK for her appearances on popular television shows such as Loose Women and The Cruise, as well for her singing, and even clothing collection. Her experience filming for The Cruise gave birth to a thorough love of cruising, and equipped Jane with the knowledge and desire to explore all the different types of cruises there are, in Cruising with Jane McDonald.
What is Cruising with Jane McDonald all about?
Cruising is an increasingly popular holiday type in the UK, so it comes as no surprise to learn that Jane's latest television show has been a huge success. Both seasoned cruisers and those who have never cruised before tune in to every episode to discover where Jane will travel to next. Viewers have reached more than two million, a precedent that will surely be beaten with each and every series going forward.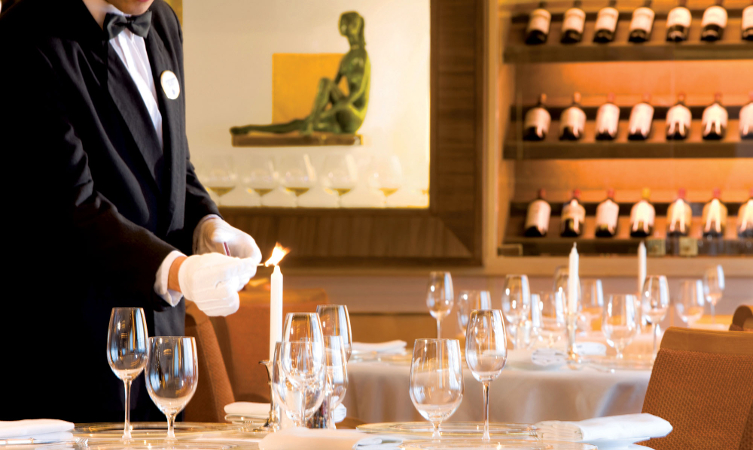 Each episode follows Jane cruising in a new location, with a wide variety of cruise lines – from the luxurious Silversea Cruises and river cruising with AmaWaterways, to adventure cruising in Iceland, and with the family-friendly MSC Cruises. Follow as she gets to know every detail of these varying cruise types, and let Jane help you decide which is best for you.
What happens in Series 1 of Cruising with Jane McDonald?
The first series sees Jane on a brilliant MSC Cruises' cruise to the Caribbean. She truly has the time of her life taking part in some excellent activities like swimming with sharks in St Maarten, and exploring the history of the Bahamas in the oldest Baptist church in the region. Next she travels around the stunning islands of the Hebrides on a wonderfully intimate cruise, with only six other guests. The group enjoy some amazing views in the surprising first class weather!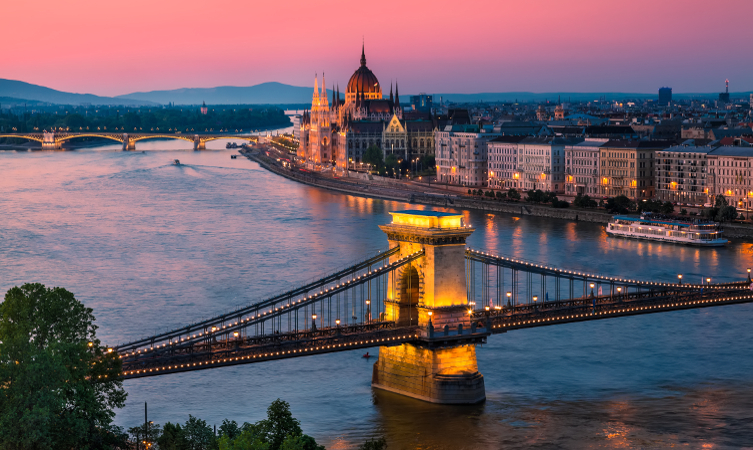 In the third episode Jane undergoes her very first river cruise on the beautiful Danube River. Taking in cities like Budapest and Vienna, viewers can follow along as she admires the architecture and gets to know the cultures and history along the river. In the final episode, Jane is lucky enough to go cruising to the bucket-list-worthy destinations of Canada and Alaska. Here she watches in awe while sailing by some incredible scenery, and even has a bit of adventure taking part in dog-sledding.
What happens in Series 2 of Cruising with Jane McDonald?
In series two, Jane boarded the luxurious Viking Sky. With this prestigious, Scandinavian cruise line she embarks on a Baltics cruise, seeing famous cities such as Stockholm and St Petersburg. Enjoying a wide variety of food and some brilliant activities, viewers can find out more about what fun and sight-seeing can be done here. In episode two Jane visits one of the UK's most popular cruising destinations – the Mediterranean. She visits Barcelona, Genoa, and Marseille, where she is even fortunate enough to catch the famous Tour de France!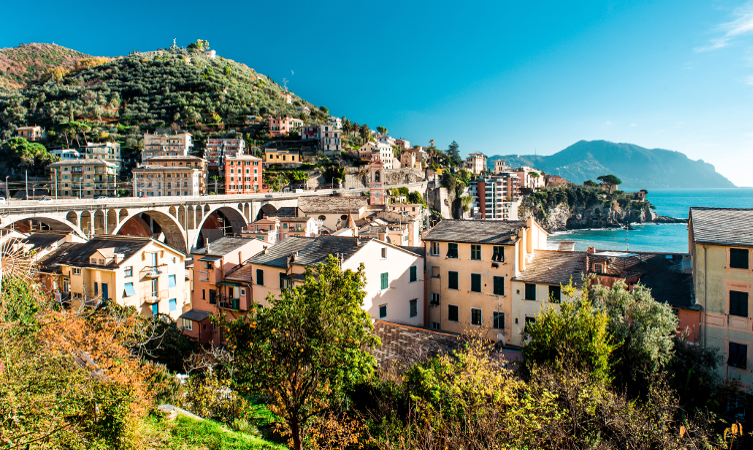 The next episode follows Jane on another river cruise, this time on the beautiful Rhone River in France. As well as basking in the gorgeous scenery, Jane explores food markets, goes wine-tasting, and even goes on a hot air balloon. In the last episode she traverses the coast of Cuba. On this fantastic cruise Jane admires the colonial architecture of Havana, takes a salsa dance lesson, and even joins in a Cuban house party for a mojito or two.
What happens in Series 3 of Cruising with Jane McDonald?
The first destination to be featured in series three is the wonderful Californian coast. Onboard Princess Cruises' Ruby Princess Jane sees all sorts of famous sites including the Golden Gate Bridge and cable cars in San Francisco, as well as Hollywood's Walk of Fame in LA. Next she heads to Iceland, to take in some stunning natural beauty including the almost-mystical Northern Lights. Here Jane also goes whale-watching and relaxes in the country's natural thermal springs.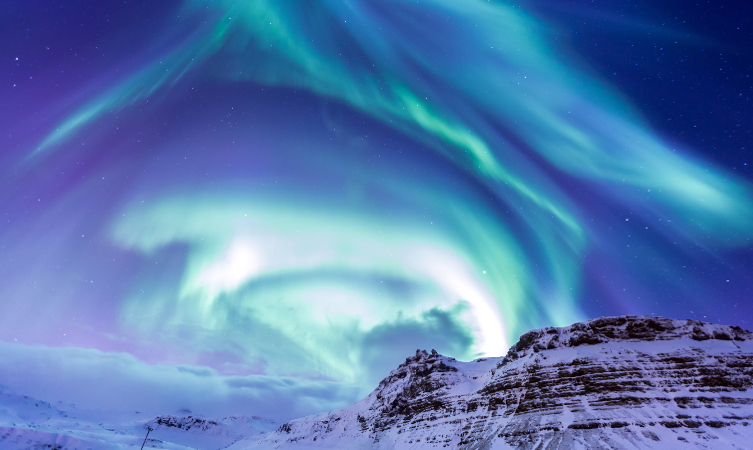 Another river cruise is seen in episode three, but this time in the vast continent of Asia. Jane embarks on an AmaWaterways Mekong itinerary onboard AmaDara, during which she sees some incredible sights in Vietnam and Cambodia including the famous Angkor Wat. The fourth and final episode of the series sees Jane back in the United States, but this time exploring the legendary Deep South on the Mississippi River, with the American Queen Steamboat Company. She visits everything from an old slave plantation to Elvis Presley's Graceland.
What happens in Series 4 of Cruising with Jane McDonald?
Beginning with a two-part episode, series 4 follows Jane as she explores Australasia with Holland America Line. Onboard their fabulous ship, ms Noordam, Jane is taken to ports including Sydney, where she visits the iconic Opera House, and Tasmania to see the beautiful wildlife. Next, it's on to New Zealand, where she's lucky enough to meet a traditional Maori tribe and even a helicopter tour over Auckland.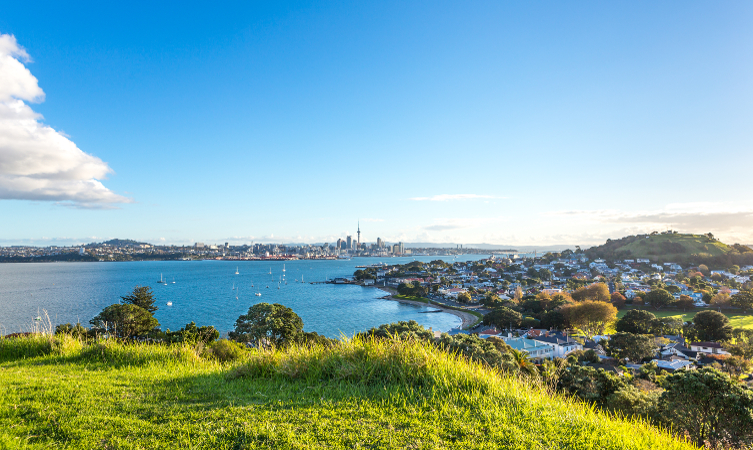 In the third and fourth episodes Jane cruises with the highly-esteemed Silversea Cruises, a cruise line known for combining luxury with adventure. The setting is South America, including astonishing locations such as the Patagonian ice fields, the glaciers of Chile, and the penguin-filled Falkland Islands.
What happens in Series 5 of Cruising with Jane McDonald?
Viewers follow Jane as she discovers the west coast of Australia with luxury cruise line, Princess Cruises. Taking in exciting ports such as Fremantle, Albany, Boome, and Geraldton, Jane is fortunate enough to see a range of thrilling attractions. As well as taking in the important maritime history in these locations, our favourite celebrity cruiser is also blessed with sights of natural wonders, including the gorgeous Pink Lake in Geraldton.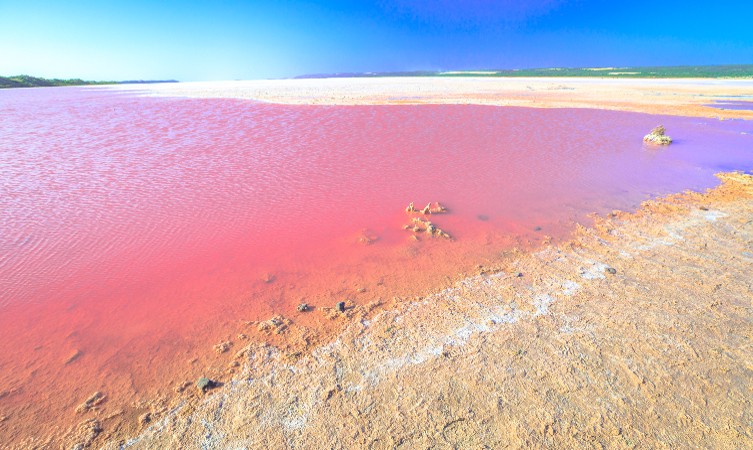 When she's not exploring the land down under, viewers can get to know the wonderful Sun Princess cruise ship with Jane as she makes the most of all the onboard facilities. As well as a range of entertainment, Jane dines in the prestigious Chef's Table restaurant and is even invited along to an onboard wedding.
Next, in episode four, Jane takes in some stunning Greek ports with Celestyal Cruises. Viewers can learn more about destinations including Mykonos and Santorini, and discover why this part of the world is still so popular for all kinds of different holidaymakers.
Catch up with all the episodes of Cruising with Jane McDonald on Channel 5's My5.
Back to cruise guides and features
Go