About Us
Why book with Planet Cruise?

• Best call centre for cruise holidays
• Outstanding track record of personal customer service
• Proudly boast the best & widest variety of deals
• Dedicated team of expert cruise consultants
with 15 year's experience
• Winners of numerous prestigious travel awards
including CLIA Agency of the Year
• Top Agent for many cruise lines
• Your money is safe with us - 100% security and
financial protection - ABTA & ATOL protected
Planet Cruise is an independent cruise travel agency dedicated to providing exceptional cruise packages to destinations around the world. Based in Portsmouth and Wimbledon, our well-travelled team excel at creating unique cruise packages tailored to your needs. Whether it is a pre-cruise hotel stay in your chosen destination, a land tour to pair with your days at sea or private flights and transfers across the world, Planet Cruise can plan it all with their personalised service and expertise.
As destination enthusiasts we believe every holiday is unique and every destination a place to discover. With a dedicated, one-on-one sales team we are committed to providing you with the unrivalled service your holiday dreams deserve. In addition, due to popular demand internationally, from our UK offices we have also expanded into a number of international cruise markets - with websites and expert staff dedicated to serving these customers exclusively.
Enquire about your dream cruise today.
Security and Financial Protection
Planet Cruise is a member of both ABTA and ATOL, making us 100% financially secure. All packages, cruises and holidays we book are covered by a protected scheme to ensure your money is always safe, even in the unlikely event of a supplier fail. When booking with us you will receive an ATOL (ATOL #2987) certificate outlining proof of your protection. Bookings made where we are the principle, but not including a flight, are protected under our Association of British Travel Agents Bond (ABTA #J0332).
Awards
Planet Cruise are proud to be winners of numerous awards over the years, including some highly regarded travel awards.
Our numerous cruise industry awards include Top Cruise Specialist 2019, CLIA online travel agent of the year 2018 and the Feefo Gold Trusted Service Award. For a full summery of our awards and nominations, please see our Planet Cruise Awards page.
Feefo
We are proud to partner with Feefo to enable our customers to see proof of our exceptional customer service and booking process. This automated customer feedback system allows customers to gain full confidence in booking with us.
Feefo publish un-moderated reviews about our service and give everyone a chance to read genuine customer feedback from those who have used Planet Cruise to book their holiday.
Since launching our our Feefo service in 2013 we have continued to stand at 95% or higher for our customer service rating.
Planet Cruise TV
We're currently off air but hope to be back on your screens very soon with more exclusive cruise deals. In the meantime, make sure to check out the Planet Cruise YouTube channel for fantastic cruise content, our popular Deals of the Week and much more!
Planet Cruise are proud to host the UK's biggest and best LIVE TV Cruise Show on Ideal World. Each show highlights the best unique cruise packages, latest news from the cruising world and the keenest promotions around. Our experienced hosts look at a range of ships from your favourite cruise lines and explore in details the fascinating destinations you will explore on your cruise. With exclusive interviews and new deals you won't find anywhere else, the show is the first port of call for your next cruise holiday.

Here is one of our presenters, Keith Maynard, to tell you more about who Planet Cruise are:
Working at Planet Cruise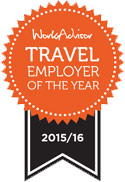 We currently have a number of vacancies for sales, commercial and customer service roles at Planet Cruise. See all roles at our dedicated careers site here - https://careers.iglu.com/
**We have been made aware that our trading name and logo has been used in association with working onboard cruise ships. Planet Cruise is in no way associated with this and it has been identified as a fraudulent operation. Planet Cruise does not provide employment onboard cruise ships and would never ask a candidate for personal details or money to confirm a role. We have made the appropriate authorities aware of the situation.**