P&O Cruises
Cruises with P&O Cruises
As a long-established, award-winning cruise line, P&O Cruises are one of the most prestigious British-style operators, offering holidays of a lifetime across the world. With an instantly recognisable fleet of impressive ships, guests sailing with P&O Cruises can expect exceptional service and attention to detail no matter which vessel they choose.
P&O Cruises: Life on-board
Total cruises

864

Fleet:

7 Ships

Destinations:

27
Featuring tempting restaurants, world-class entertainment and plenty of ways to keep you occupied when you're not out on shore excursions, every moment is sure to be one to remember when you sail with P&O Cruises.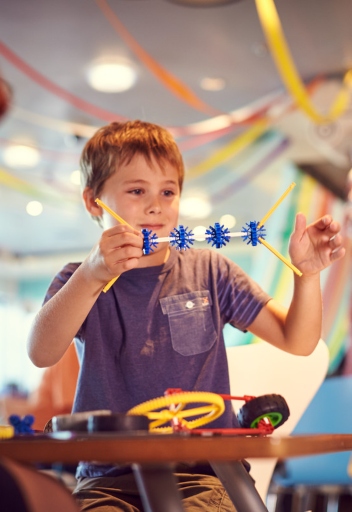 Family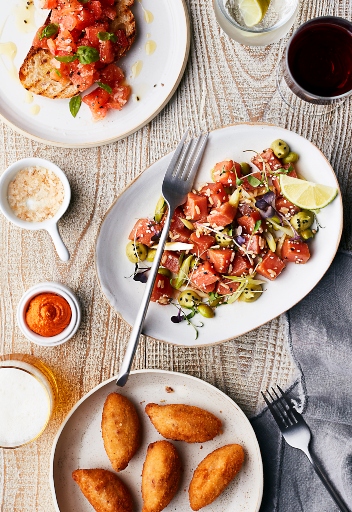 Dining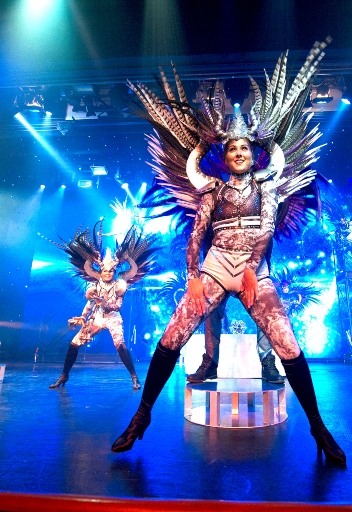 Entertainment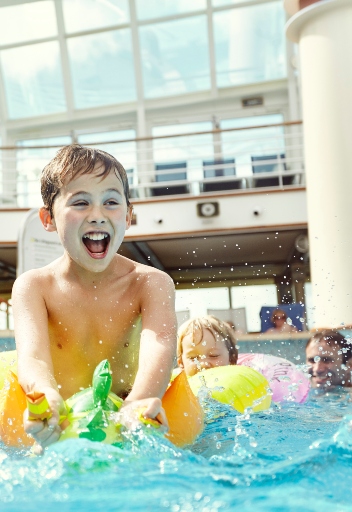 Recreation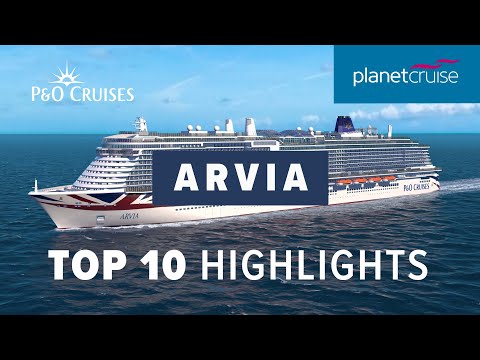 P&O Cruises Ships
From mid-sized and large ships, with activities for all the family, to exclusively adult cruise ships for those wanting the chance to unwind, this British cruise line caters perfectly to guests of all ages.


P&O Cruises ship classes explained
P&O Cruises Highlights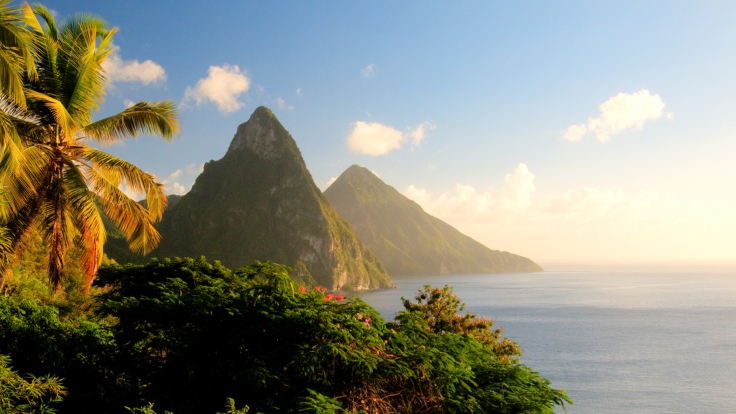 Arvias' Maiden Season
From the Mediterranean to the Caribbean, Arvia will visit sunny ports of call on her maiden season beginning in December 2022. Read our Arvia itinerary highlights blog to find out which destinations to expect.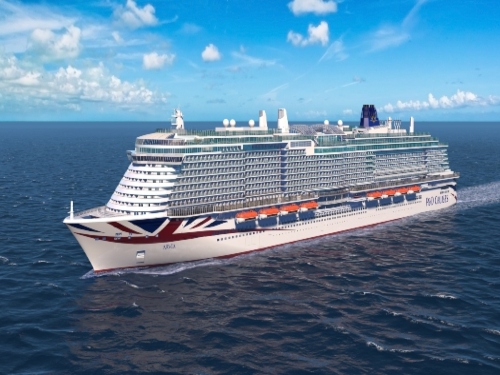 P&O Arvia
P&O Arvia will be the latest ship to join the P&O Cruises' fleet, sailing from December 2022. Click the link to find out more about this impressive vessel.
Customer reviews for P&O Cruises
couple
17 Sep 2023
Back to pre-covid levels of staff and service quality. Ship needs overdue refit but still very nice, comfortable and not too large. Lacks Limelight Club we had on Britannia. Glass House is a very comfortable place for food and excellent wine as well as quality service We had an exceptional experience at Epiquerian - top class food and service!
family
10 Sep 2023
This holiday was value for money, plenty of foods, entertainments and nice crew members. My daughter also had a very good time.
couple
3 Sep 2023
A very relaxing and enjoyable time good attentive and polite service nothing was to much trouble very clean in all areas top marks for our cabin Steward we felt safe at all times with the total professionalism of the crew it was our first time and enjoyed it so much we have booked for next year.
family
25 Aug 2023
Lovely ship and very clean.
P&O Cruises Destinations
Whether you're looking to head far afield for some winter sun, stay closer to home on a tour of the British Isles or spend your summer holiday on the Mediterranean coast, P&O Cruises have itineraries to suit all types of holiday.
Fresh from the blog
Find all the latest cruise-themed guides and news here!
Visit our blog
Top FAQs
While P&O Cruises are not all inclusive, drinks packages, excursions and speciality dining and experiences can be booked before or during your cruise.

Included in your standard P&O Cruises fare are meals, accommodation, entertainment, access to the gym and pools, children's clubs, and flights and transfers on fly cruises. As of May 2019, tips are no longer required.

For more information, see our P&O Cruise Fare Guide

P&O Cruises are a proudly British cruise line catering to a mostly British and Irish crowd. You will find a lot of variety across the fleet, with the exact demographics of the passengers onboard with you depending on what kind of cruise you take, on which ship, destination, sailing length and time of year. If sailing during the British school holidays, naturally you will find a majority of families. If on a mini cruise or one lasting more than a week, you will be accompanied by mostly adults.

P&O Cruise ships sail all over the world, taking in all continents, oceans and stunning destinations.

Baltic
Norwegian Fjords
Europe
Transatlantic
Caribbean
Mediterranean
Australasia
World Cruises
Accessibility
P&O Cruises can provide kosher, halal, vegetarian, pescatarian and vegan options, although exact dishes may not be possible. Meanwhile, most intolerances and allergies are catered for such as gluten, wheat, lactose, fat, salt and sugar free.

If you require a carer, someone must accompany you during your cruise. P&O staff will not be able to assist you in your day to day life onboard, but if your carer is for any reason unavailable during the course of the cruise, the P&O crew will meet you and devise a suitable plan.

P&O try to make every bookable land excursion accessible to all but that isn't always possible. Unfortunately some ports may not be accessible for those with mobility issues due to extreme tidal differences making the accessible gangways too steep or narrow. You should also consider whether the port's transfer services such as shuttle buses or tender boats are accessible, and if they provide space for wheelchair storage. Before accessing the tender, you are required to prove you can independently step over a 45cm gap without assistance. If this is not the case, or the captain has doubts you are able to execute this manoeuvre, you will not be able to access the tender and go ashore.

Yes, all P&O cruise ships have at least one swimming pool with access via a hoist.

P&O Cruises can provide a limited number of mobility aid equipment per ship such as bath benches, shower chairs and raised toilet seats. In addition, mobility equipment such as hoists, wheelchairs and scooters can be hired via Mobility at Sea.
Life Onboard
All cabins across the P&O Cruises fleet use the standard UK three point plug socket. In the bathrooms, two pronged plug sockets (220V / 110V or 230V / 120V) are provided for electrical shavers, hairdryers or toothbrushes which may or may not require an EU adaptor depending on your device. All cabins have a hairdryer provided.

Excluding adult-only ships, P&O Cruises provde kids' and teens' clubs onboard all cruises. For children between 6 months and 4 years old, there are free night nursery and babysitting services.

No smoking is permitted inside P&O Cruises' cabins, balconies or public spaces except the designated smoking areas on each ship. E-cigarettes are permitted in guests' cabins but not in no-smoking public areas of the ship.

TV, radio, phone
Basic toiletries, towels, bath mat
Fridge, safe, hairdryer
Air-con

For cruises involving flights as well as those with more than three consecutive seadays, babies must be a minimum age of 12 months old. For all other cruises, babies must be a minimum age of six months.