Cunard Cruises
Cunard's New Ship - Queen Anne
The biggest news in the world of cruise! Register your interest to be the first to find out all about Cunard's Queen Anne
View Cruises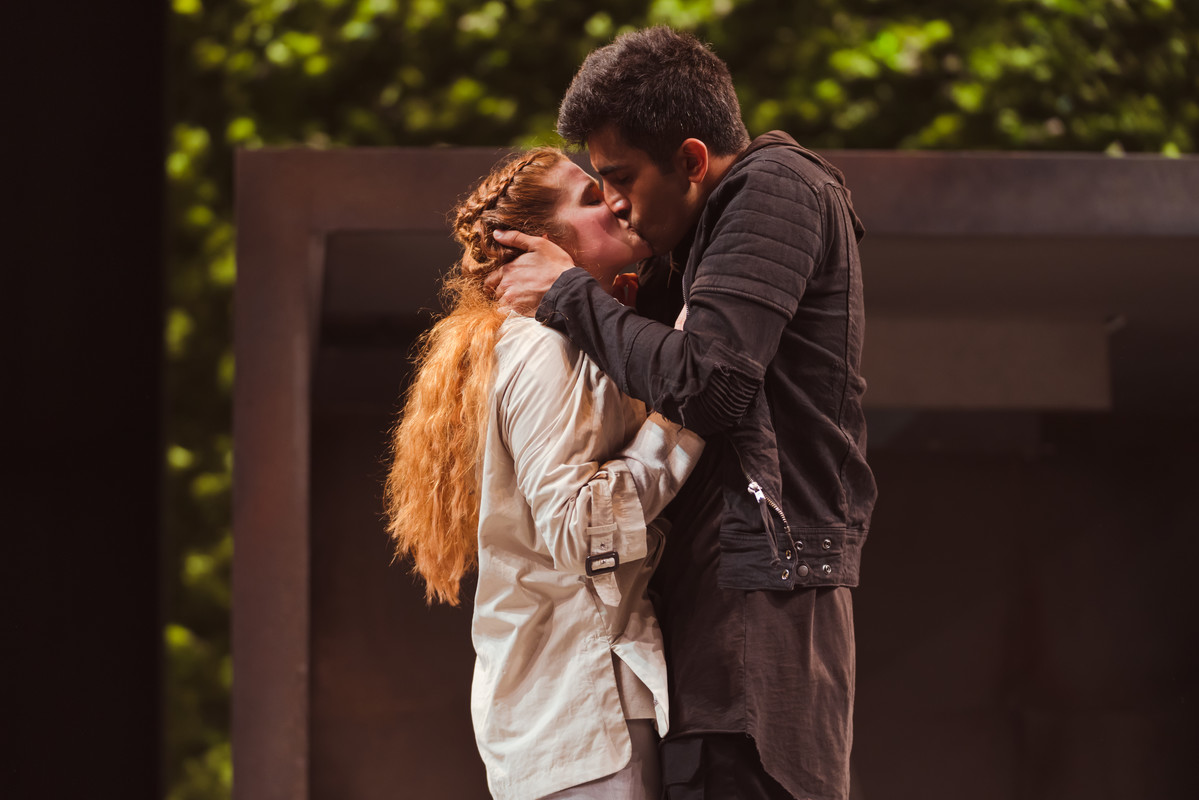 Shakespeare At Sea
From May 2022. Cunard will be joining forces with the Royal Shakespeare Company to offer Shakespeare At Sea. From sonnets and speeches to unique theatre shows and even acting workshops, guests on Queen Mary 2's Transatlantic voyages will be able to watch as the talented cast bring the work of one of the world's most famous playwrights to the open seas. Click to see all of Queen Mary 2's transatlantic sailings!
View Cruises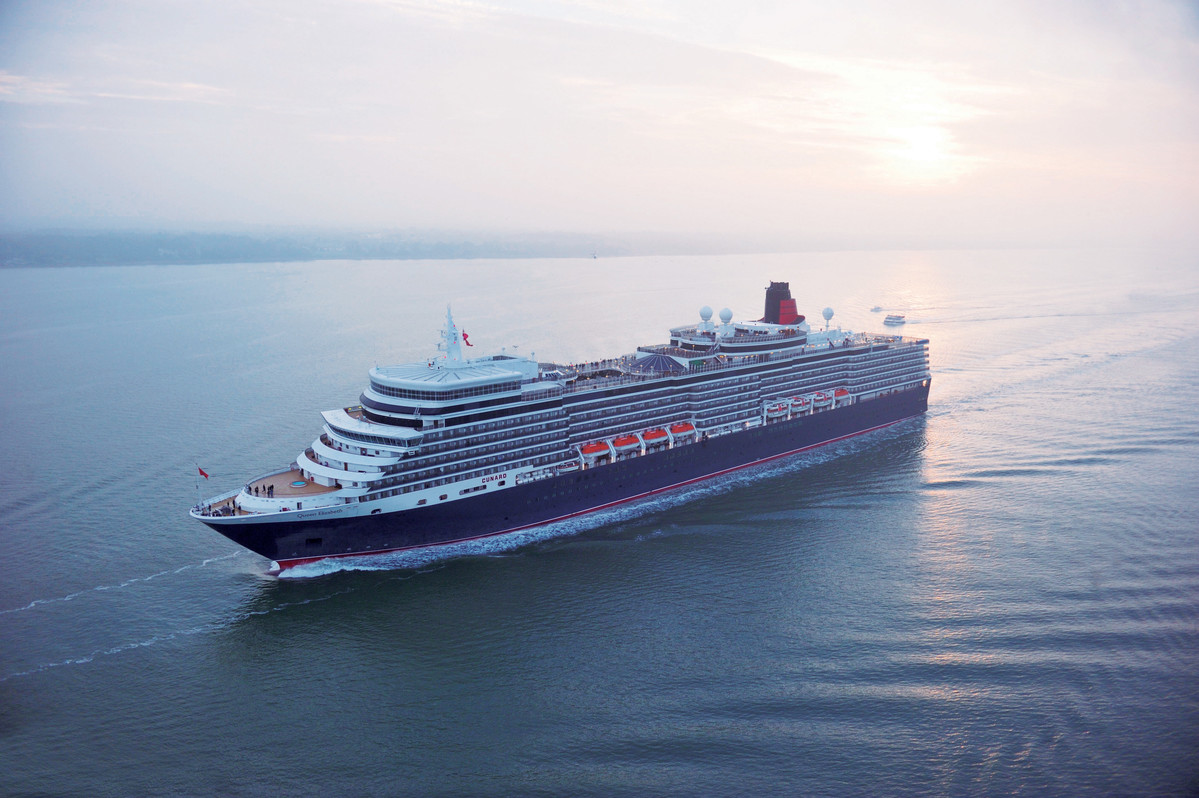 New Queen Elizabeth Sailings
Sail from Southampton in 2022 on Queen Elizabeth's brand-new voyages. Click to the link below to pre-register now to make sure you don't miss out!
View Cruises
Cruises with Cunard
Famed for their traditional style of cruising, luxurious amenities and impeccable White Star Service, Cunard are a classic cruise line that takes guests back to the golden era of ocean voyaging. If you enjoy traditional cruising and a touch of class with like-minded people, Cunard Cruises are perfectly suited to you.
Cunard: Life on-board
Total cruises

1,021

Fleet:

4 Ships

Destinations:

30
Whether you're dining in sophisticated restaurants, winding down in the bar or heading to bed in the comfortable cabins, each and every moment during your Cunard Cruise will leave you with memories of ocean voyaging to last a lifetime.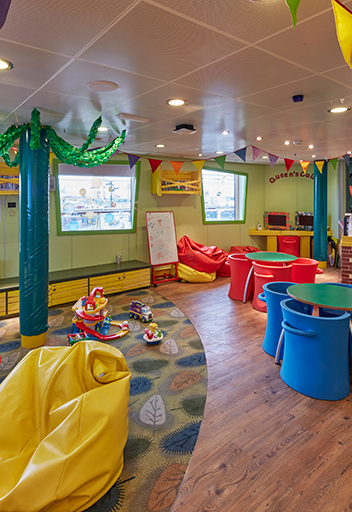 Family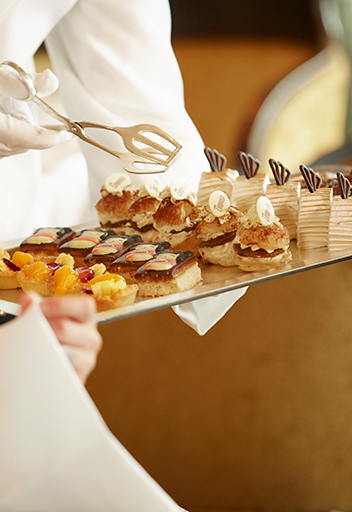 Dining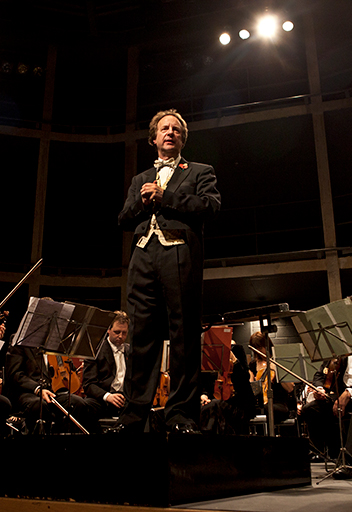 Entertainment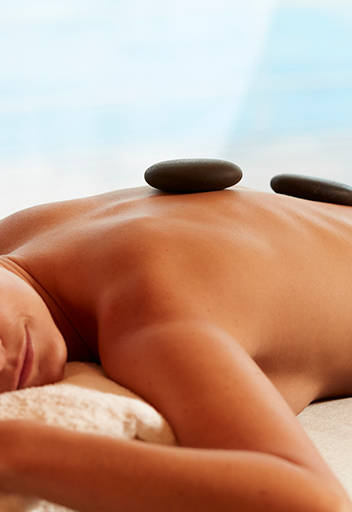 Recreation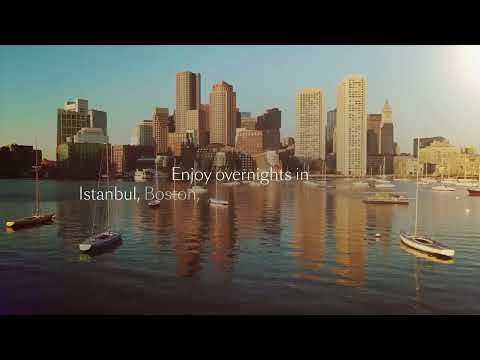 Cunard Ships
No matter which ship you choose for your Cunard cruise, you'll be met with the high-quality service, elegant décor and sophisticated onboard experience for which the line is so well loved.
Cunard ship classes explained
Queen Mary 2

Queen Elizabeth

Queen Anne

Queen Victoria
Cunard Highlights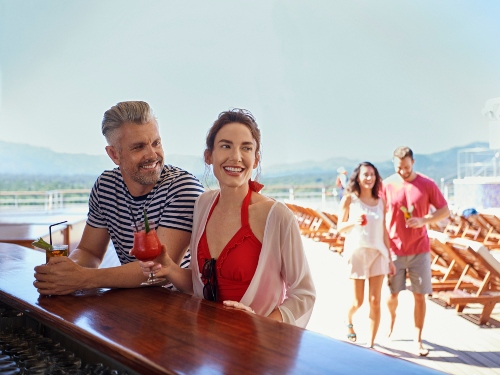 Cunard World Club
Cunard cruise guests are invited to join the Cunard World Club upon return from their first Cunard voyage. World Club membership opens up exclusive rewards and cruise benefits to be used on future voyages.
Customer reviews for Cunard
couple
30 Aug 2023
Just excellent! Attention to detail - exceed all expectations!
couple
23 Aug 2023
Always a good experience on Cunard's Queen Victoria, albeit drinks are still rather expensive.
couple
22 Aug 2023
A wonderful week from the moment we set foot on the coach to Southampton. The check in process was effortless and we were soon on board the Queen Victoria and enjoying the facilities. Cruises allow travellers to create the holiday they want and Cunard do that as well as anyone - we even thought the excursion we took was great value!! I cannot think of a single thing to be critical of and we cannot wait to take another Cunard cruise soon.
couple
28 Jul 2023
Very good; we had a brilliant time and can't wait for the next one.
Cunard Destinations
Exploring new places is always a pleasure, and with itineraries that take you everywhere from the Mediterranean to Alaska, New York or the Indian Ocean, there's truly no better way to see the world than on a Cunard cruise.
Fresh from the blog
Find all the latest cruise-themed guides and news here!
Visit our blog
Top FAQs
The entire Cunard fleet is accessible for cruisers with disabilities. Each ship provides a number of special-access cabins with enlarged doorways, roll-in showers, grab handles and a ramp to your balcony.

Unless clearly stated otherwise as part of your specific package, excursions are not complimentary with Cunard. Costs vary and you can purchase them within 12 weeks prior to your cruise until three days before. After this, there is a waiting list or the option to book available spots once aboard.

Once you have been on your very first Cunard cruise, you will automatically join the Cunard World Club, offering four tiers of benefits depending on how many nights you have cruised in total. For more information, visit the Cunard World Club page.

During the day Cunard passengers are welcome to dress informally and relax throughout the ship. In the evening a more formal dress code is observed with either the much-anticipated Gala Nights held two or three times a week, or the more relaxed Smart Attire. However, if you don't wish to glam up for Gala Evenings, there are areas of the ship in which relaxed clothing is permitted.

It is possible to amend the amount of gratuities you pay at reception once you are onboard. As standard, guests staying in Britannia cabins will automatically be charged $11.50pp a day of gratuities, while Grill suite guests will be charged $13.50pp.
Life Onboard
Guests will experience a wide range of dining options throughout their cruise. For breakfast, lunch and dinner, seated table service can be enjoyed in the Britannia restaurant, while a breakfast and lunch buffet is provided in Lido or Kings Court. On formal Gala Nights, dinner becomes a multi-course banquet followed by a ball. For special occasions, guests can reserve a table at a speciality restaurant, or enjoy luxurious room service.

Yes, 24-hour room service is complimentary.

Cunard are able to cater for the following special dietary needs, simply mention your requirements at the time of booking, and then again to the restaurant manager when onboard.

Vegetarians, pescatarian and vegans
Kosher and halal
Diabetics
Fat-free
Salt-free
Dairy-free
Gluten and wheat-free
Low cholesterol

You can rent formal attire once onboard if needed, as well as take advantage of the laundry press or tailor service should you have any wardrobe malfunctions. This is also great if you are on a particularly long voyage with multiple formal nights. If you are not wearing the correct clothing on formal nights, you may not be permitted in certain areas of the ship, such as the main dining room or theatre.

No, Cunard ships have both three-pin British plug sockets and two-pin US and Continental plug sockets.
Family
Under 18s are allowed to cruise with Cunard but they must be accompanied by a parent/guardian who is at least 21 years of age staying in the same cabin as, or exactly next to/across from, the child. Only children over six months old are able to cruise with Cunard, this is increased to 12 months for infants on World, Exotic or Transatlantic cruises- i.e. cruises with more than three consecutive sea days.

A children's menu and baby food are available. Breastfeeding is also permitted throughout the ship.

Cunard provide kids complimentary entertainment for children aged between 2 and 17.

The Playzone- 6-months to 7 years, open 9am-11pm
The Kids Zone- 8 to 12, open 9am-11pm
The Teen Zone- 13 to 17, open 9am-11pm
The Night Nursery- 6 to 23months, 6-11pm

These kid's clubs and babysitting services are ran by the specially trained Youth Staff on a first-come-first served basis, and children must stick to their own designated age group. In addition, 2-12 year olds must be signed in and out by a parent or guardian

Yes, each Cunard ship has a designated children's swimming pool. The other pools are a mix of family-friendly and adult-only. Children must be toilet trained to use the pools.