Following in the wake of intrepid explorers of old, an Arctic cruise is the best way to discover the truly amazing wildlife, landscapes, local cultures and natural phenomena of the Land of the Midnight Sun. From whale watching, polar bears, glaciers and ice flows to the Northern Lights, a cruise to the Arctic Circle will take your breath away.
Whether you're spotting the many species of wildlife which call this part of the world home, indulging in fascinating destination-based lectures or heading ashore to get up close and personal with this icy wilderness, exploring the Arctic Circle is nothing short of spectacular. With cruises exploring the northernmost parts of Norway, such as Spitsbergen, Greenland and Iceland, you'll head to some truly memorable destinations.
Few places can truly match the Arctic Circle in terms of sheer unspoilt beauty. Soaring cliffs of ice, rocky crags, savage winds. There is something majestic and wonderful about witnessing Mother Nature at her rawest. This may not be a sun-soaked holiday, but nothing beats watching a majestic whale break the iron-grey surface of the water.
But while this is certainly a major plus point when it comes to travelling to this location via cruise, it's not the only attraction. Being one of the few people currently in this wild place is also a thrilling concept. There is something striking - if not humbling, even - about being in a place devoid of human life. It's all about the wildlife when it comes to sightseeing in the Arctic, and sightings of the Arctic polar bear or Walrus are not unusual on a cruise.
See more here on expedition and adventure cruising.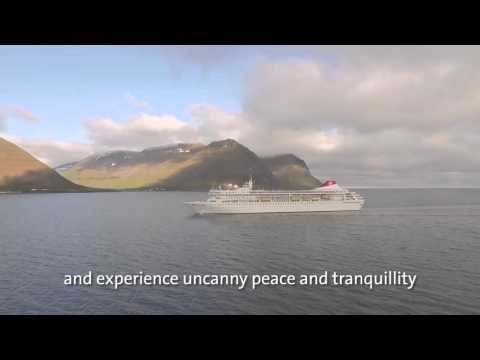 Visiting Arctic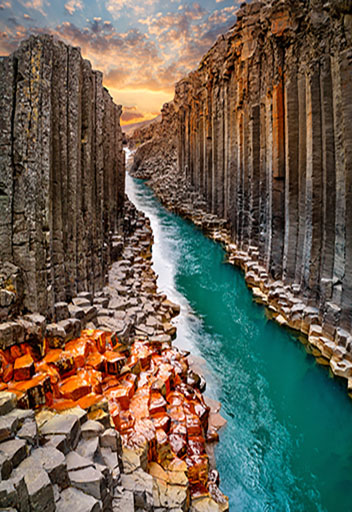 Arctic Cruise Destinations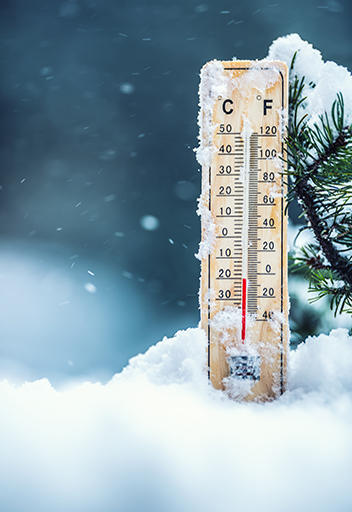 Arctic Cruises Weather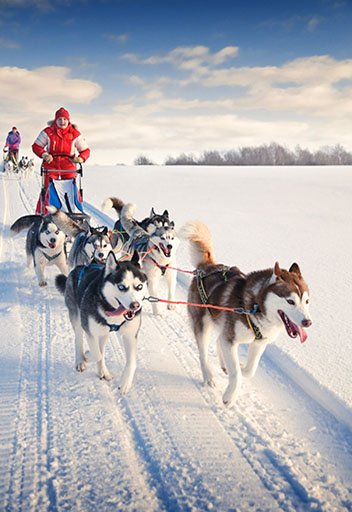 Arctic Cruises Highlights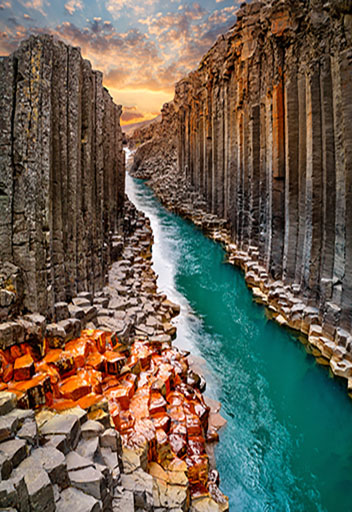 Arctic Cruise Destinations
As well as many Arctic cruise destinations being a great chance to spot the Northern Lights and whales, here are the highlights of each Arctic experience.
Iceland - natural hot springs, glacier and waterfall tours
Greenland - polar bears and unique local culture
Norway - stunning fjords and glaciers, and cool nordic culture
Alaska - glaciers and fjords, and fascinating indiginous and frontier history
Canada - vast national parks to spot moose, bears, eagles and salmon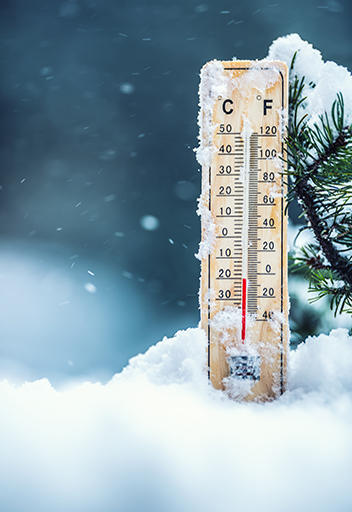 Arctic Cruises Weather
With 24 hours of daylight and much of the winter ice having melted, making ships' passages easier, most Arctic cruises take place between May and September. While temperatures are far from warm, they can be quite tolerable during the day, especially during July and August, the peak of summer. However, due to the likelihood of spotting the Northern Lights increasing out of the summer season, winter Arctic cruises are also popular, although during these months you can expect freezing temperatures.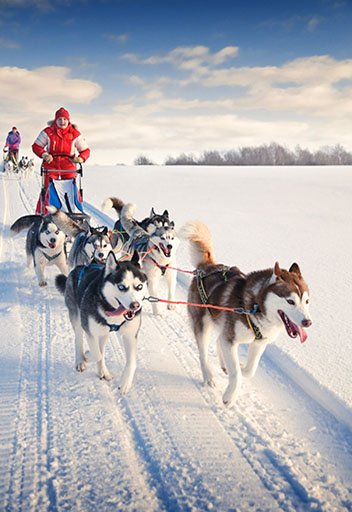 Arctic Cruises Highlights
Whether you're a first-time cruiser or are looking for a more unique cruise experience, an Arctic cruise has many highlights:
Polar Zoo- with reindeer, moose, brown bears and wolves roaming in huge enclosures, a visit to the Polar Zoo in Norway is the perfect way to spot some of the animals native to the Arctic.
Snowmobile Safaris- see the Arctic fly by as you get a hit of adrenaline on a high-speed snowmobile ride.
Husky Dog Sledding- no trip to the Arctic is complete without an iconic husky dog sled ride through the snow.
Wildlife Spotting- for many of those visiting the Arctic, the real highlight is the wildlife you'll spot along the way. Boasting polar bears, whales, seals and reindeer, to name just a few, both the ocean and land are teeming with species that you'd never see in the UK.
Northern Lights- famous for its magical yet eerie green glow, a glimpse of the Northern Lights is high on everyone's bucket-lists. For the best chance of seeing this mind blowing natural phenomenon, cruise in the winter when the days are darker.
Arctic Countries and Ports
Cruise lines that visit Arctic
Fresh from the blog
Find all the latest cruise-themed guides and news here!
Visit our blog