Ponant Cruises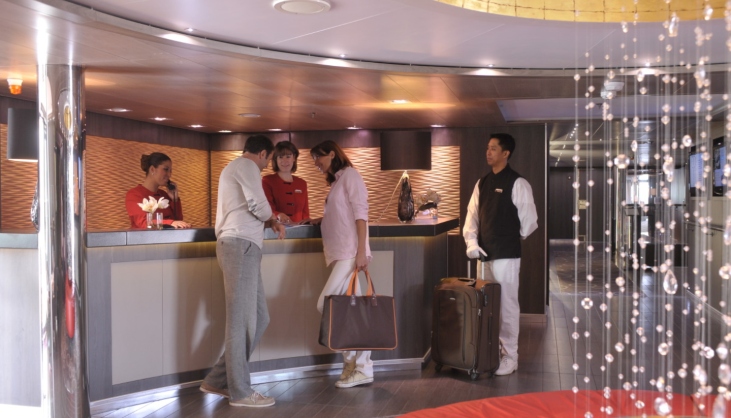 5-Star Service
From beginning to end of your cruise, with Ponant you can expect attentive, personal and intuitive service from the highly-trained and professional crew.
View Cruises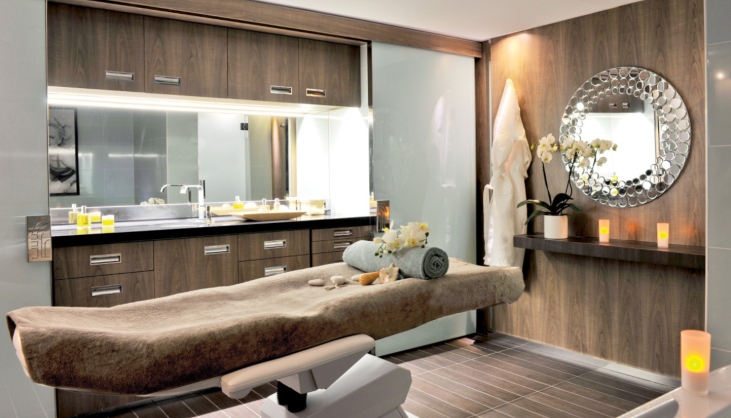 Amenities
Relax and unwind during your cruise thanks to the onboard facilities, featuring a luxurious spa.
View Cruises
Cruises with Ponant Cruises
French cruise line Ponant Cruises offer extraordinary sailings upon a fleet of luxurious yachts. Sailing to both classic and exotic destinations, Ponant provide a grand selection of cruise holidays and itineraries, and with several decades of sailing behind them, this impressive cruise line have perfected their luxury French-style cruises.
Flexible Booking Terms and Covid-19 safety measures. Learn more
Ponant Cruises: Life on-board
Total cruises

46

Fleet:

6 Ships

Destinations:

15
Whether you're sitting down to sample exquisite French cuisine, relaxing by the pool or settling in for a night of sophisticated entertainment, your time onboard will perfectly complement the fantastic destinations you'll visit along the way.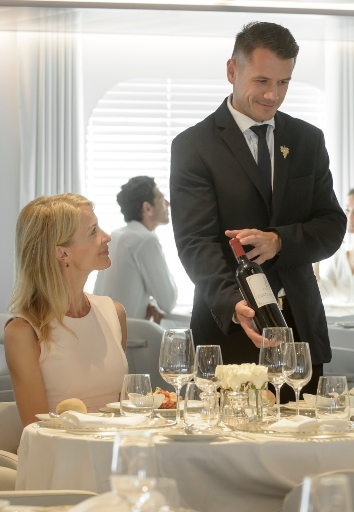 Dining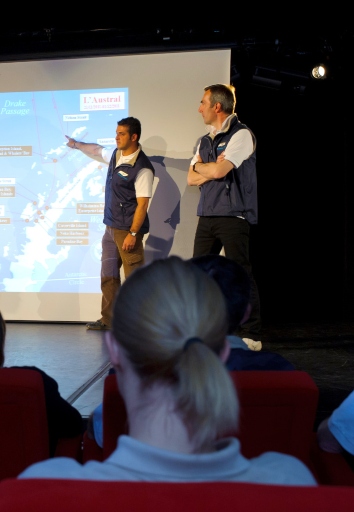 Entertainment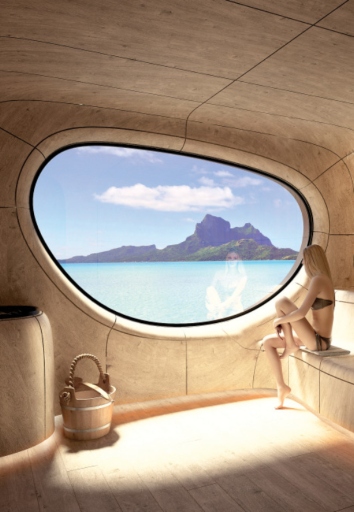 Recreation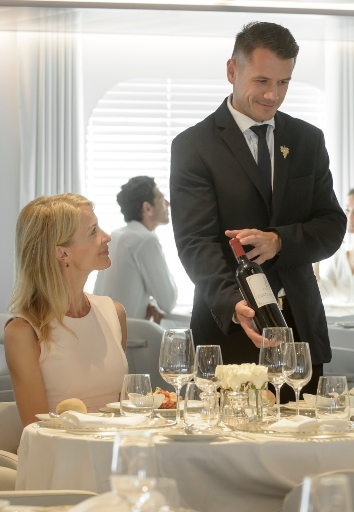 Dining
During your Ponant cruise, delicious French cuisine and gastronomy is complemented by the use of fresh products and carefully selected ingredients, with passionate chefs creating exquisite dishes at every mealtime. Whether you're enjoying a multi-course meal in the main dining room or are tasting perfectly grilled meats al fresco as you gaze over the ocean, each time you sit down to eat feels like a special occasion.
However, if you ever feel like you'd rather stay in your room to eat, complimentary 24-hour room service is also included in the price of your cruise.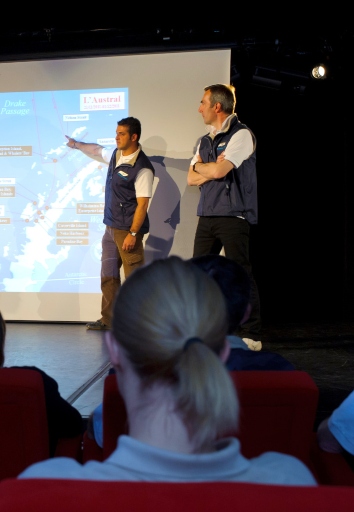 Entertainment
Theatre
During your Ponant cruise, the theatre is the main entertainment venue where you can enjoy exciting events and lectures. By day, the theatre hosts enriching talks by naturalists, lecturers, experienced guides and specialists, and by evening it transforms into a glitzy venue hosting shows, musical performances and film screenings.
Lounges and Bars
Socialise with fellow passengers in many of the onboard lounges. In the main lounge, enjoy an evening of entertainment over a drink. The Panoramic Lounge is an intimate space with a piano-bar, with spectacular views over the horizon. The atmospheric Outdoor Bar has access to the pool and solarium.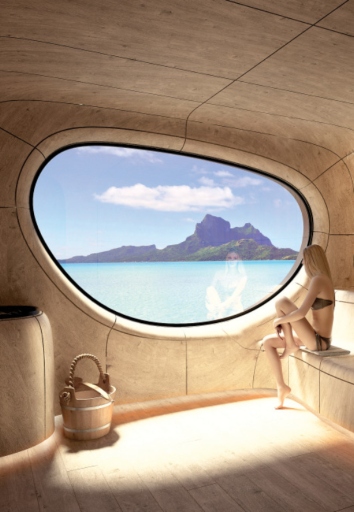 Recreation
When you're not out on shore excursions, discover just what a Ponant Cruise ship has to offer:
Shopping- browse the onboard shops during the times you are at sea, with a selection of presents and souvenirs from clothing and jewellery to beauty products and postcards.
Pool and Sun Deck- the spacious and open outdoor areas offer unspoilt panoramic views. You'll find a heated seawater pool and solarium onboard Le Boreal, L'Austral, Le Soleal and Le Lyrial, and Le Ponant boasts an impressive 400m2 Sun Deck.
Spa and Well-Being- except from Le Ponant, all of Ponant's ships have a spa onboard. As well as offering an extensive range of luxury treatments from French beauty house SOTHYS ParisTM, the spas are equipped with massage booths and hammam. There are also hair salons and fitness rooms onboard.
Games Area- a wide choice of books and board games are available on all of Ponant's ships. The libraries are equipped with computers and Wi-Fi, and on other decks you'll find an image and photo corner, as well as a kids club with fun games and a Wii console. Every cabin onboard has access to on-demand movies too.
Ponant Cruises Ships
With a varied fleet of elegant yachts, from classic, luxurious ships to those specially designed for expeditions, guests can travel to their chosen destinations in comfort and style with Ponant Cruises.


Ponant Cruises ship classes explained
Le Boreal

Le Champlain

Le Lyrial

L'Austral

Le Bougainville

Le Bellot
Ponant Cruises Destinations
With Ponant Cruises expect to visit unique ports at smaller destinations on your itinerary 2i5h druising regions including Northern Europe, the Mediterranean, the Caribbean, Latin America and Antarctica.
Fresh from the blog
Find all the latest cruise-themed guides and news here!
Visit our blog
Ponant Cruises Covid-19 safety measures
Before Cruising

Prior to embarking, guests must fill in a health questionnaire, have another questionnaire filled in by their doctor and undergo a medical examination. They will be denied boarding if they test positive to COVID-19, have been in contact in the past 14 days with someone who has tested positive, or if they show symptoms. When boarding after shore excursions- which will only take place in regions deemed safe to do so- guests will be required to have their temperature checked and pass through a disinfection tunnel. Goods and luggage being loaded onto the ship will also be disinfected.

Onboard

Enhanced measures include social distancing of 1m, frequent cleaning of public spaces and hand sanitizer stations located throughout, while crew are required to wear face masks or visors.

Medical

Should any guests become ill, there is an onboard hospital with a medical team, monitoring and rapid diagnostic equipment as well as 5 isolation cabins if needed.