Fred. Olsen Cruises
Fred. Olsen
Fred. Olsen
Fred. Olsen
Fred. Olsen
Fred. Olsen
Fred. Olsen
Fred. Olsen
Fred. Olsen
Fred. Olsen
Fred. Olsen
Fred. Olsen
Fred. Olsen
Overview
Entertainment
Dining
Family
Flexible Booking Terms
Risk Free Booking- transfer your cancelled sailing to another date or receive a full refund.
Flexible Terms- if you are unable to sail due to a positive coronavirus test you can transfer to a later date with no admin fees.
Covid Insurance- if you meet insurance partner Holiday Extras' health criteria, including those over 70 years, you'll be covered by a new policy. This means that if you become ill on your cruise, medical assistance, repatriation and accommodation for you and a companion will be covered.
Satisfaction Guarantee- if you booked your five night or longer cruise at least 12 weeks in advance and decide you don't want to continue sailing within 48 hours after departure (24 hours on a Brabant River Cruise), Fred. Olsen will pay for your return flight to the UK from the next port and refund your cruise.
Refundable Deposit - for new bookings made now for a cruise departing in 2021, change your mind about travelling nearer to the embarkation date and you'll be able to move your deposit to a different cruise with no admin fees or receive a refund of your deposit in full.
T&Cs apply
View all Flexible Booking Terms Cruises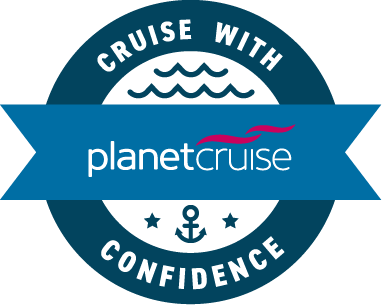 Before Cruising

All guests must have insurance which includes coronavirus cover before sailing, and their recommended insurance partner - Holiday Extras - has been updated to reflect this. This will cover guests should they fall ill during the cruise, and is available to all who meet Holiday Extras' health criteria, including those over 70.

Onboard and Ashore

Every surface in every venue will be cleaned using antiviral and antibacterial solutions, overseen by a Sanitation Officer who will carry out regular audits. Cabins will be cleaned every day, and deep cleaned between cruises. As well as this, guests can enjoy 100% fresh air throughout the fleet of small ships, with little requirement for air recirculation. Tour partners are pre-approved, and will only visit attractions where Fred. Olsen's tour providers are sure that safety standards are being met. Tour groups are limited to 25 guests, while having smaller ships than other lines mean more port options should an itinerary have to change.

Medical

The specialist medical facilities onboard Fred. Olsen ships are operated by doctors and nurses. Working with Public Health England, they are developing processes to ensure any guests showing symptoms can be isolated and treated onshore and onboard.