North America cruises will take you to a part of the world which boasts a varied cultural heritage and landscapes. From lively cosmopolitan cities, such as New York and San Francisco, to hot sandy beaches, rolling hills to vast deserts, a rich history of prominent figures and a melting pot of wonderfully varied cuisine, a North America cruise has it all.
Searching for your next cruise getaway? Explore our huge range of Black Friday Cruise Deals, offering something for everyone! Plus, we've got a price match guarantee and new deals are added every day.
No matter where you are on your North America cruise you'll see iconic sights. In the United States you'll find the atmospheric New York City with its bustling streets, yellow taxi cabs and marvellous towering skyscrapers, as well as Boston where you can stroll along the famous Freedom Trail to sixteen of the city's must-see landmarks. Head further down the east coast and you'll reach Miami – one of the world's busiest cruise ports. With beautiful white sandy beaches, warm turquoise waters and exotic palm trees, you'll feel more like you're on a tropical island than in America.
On the southeast coast lies the lively city of New Orleans. On every corner you'll find live musicians playing uplifting jazz and blues, as well as plenty of great markets offering locally produced jewellery, crafts and artwork. Meanwhile, over on the west coast lies the city of angels - Los Angeles - home to the stars and the famous Hollywood sign. Hike up into the hills and enjoy the stunning city views or stroll along the Hollywood Walk of Fame and see how many famous names you can spot. Head further up the Californian coast and you'll reach San Francisco where the steep streets, quaint trams and huge Golden Gate Bridge will take your breath away.
For many, a vacation to North America is the ultimate Set Jetting holiday. Take in all the spots from your favourite movies and shows and walk where the stars stood, from Central Park to California Beach, make your dreams a reality today with a North America cruise!
Visiting North America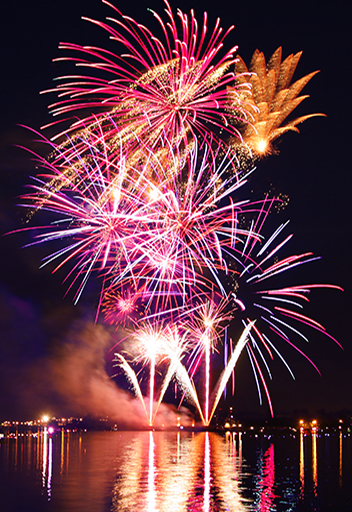 North America Cruises Special Events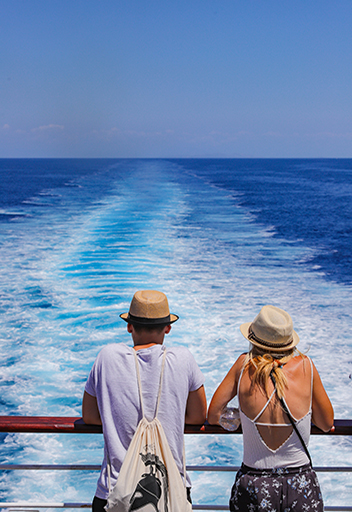 North America Cruises Weather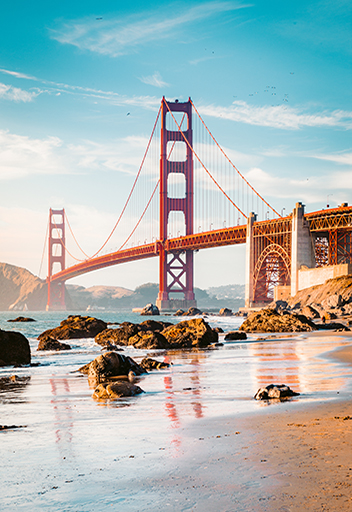 North America Cruises Highlights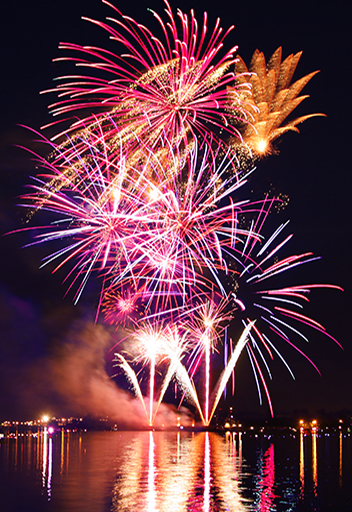 North America Cruises Special Events
Attending a celebration or festival during your time in North America is a great way to get to the heart of this amazing cruise destination:
Independence Day- happening every year on 4th July, expect parades, parties and fireworks to celebrate America's independence from Great Britain.
Mardi Gras- if you're in New Orleans around Easter, see the city come to life with costumed parades, live music, dancing and more.
Calgary Stampede - one for all fans of rodeo and everything western, held in Alberta, Canada every July.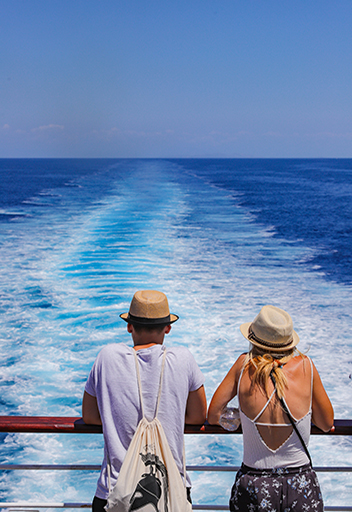 North America Cruises Weather
Covering such a large amount of landmass, the weather in North America depends on where you're sailing. Most holidaymakers will flock to North America during summer school holidays, when the weather is warmer and the sun is shining. However, in the south temperatures can soar, so make sure you pack plenty of suncream. If you choose to travel outside of the peak season, temperatures may be lower with more rainfall, especially the more north you go.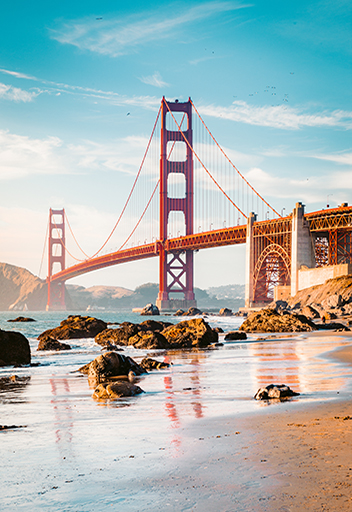 North America Cruises Highlights
Whether you're travelling alone, as a family or as a couple, there are some highlights of a cruise in North America which are a must no matter your age or who you're with:
Walt Disney World Resort- located in Orlando, Florida, this immense theme park should be top of your to-do list. Featuring adrenaline pumping rides and your favourite characters from iconic films, find out for yourself what makes this resort such a popular attraction.
The Rocky Mountaineer - this land-based train tour will take you on an incredible adventure through Alaska and Canada.
Iconic Landmarks - from the Golden Gate bridge in San Francisco to the Statue of Liberty in New York and Hollywood Hills in Los Angeles, you're spoilt for choice when it comes to famous sights to see during your cruise.
Scenery- when it comes to landscapes, the diversity throughout North America is amazing. From sandy beaches such as McWay Falls to the cliffs and natural pools of Hamilton Pool in Texas and the glaciers and caves in Alaska, seek out an adventure in the great American outdoors.
North America Countries and Ports
Cruise lines that visit North America
Fresh from the blog
Find all the latest cruise-themed guides and news here!
Visit our blog