Costa Cruises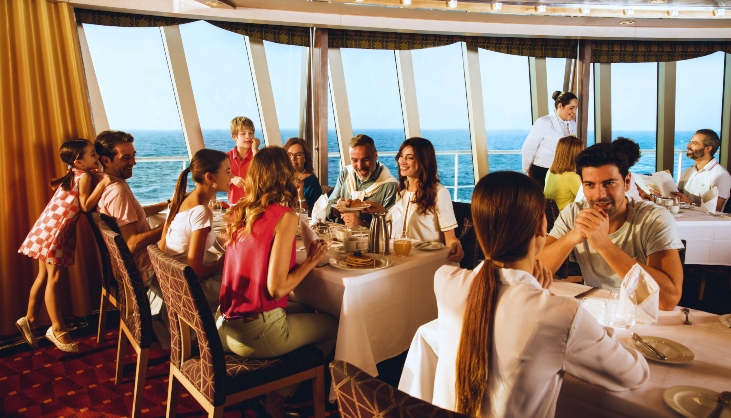 Restaurants
Whether you're looking for a quick bite to eat or a multi-course, gourmet meal to celebrate a special occasion, Costa Cruises has a restaurant to suit every need.
View Cruises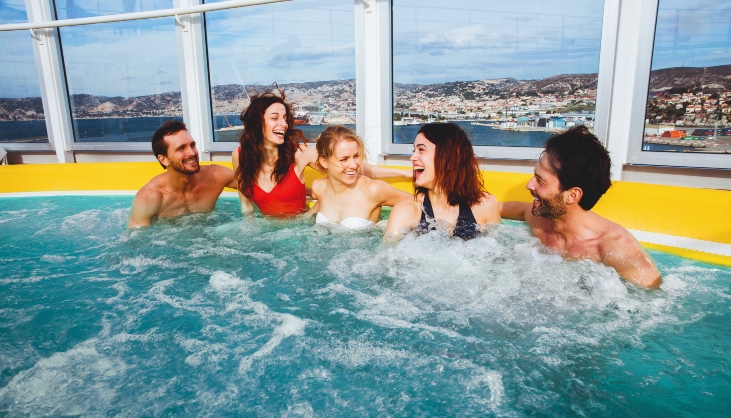 Whirlpools
There's no better spot to unwind, soak up the sun and take in the views than at the onboard whirlpools.
View Cruises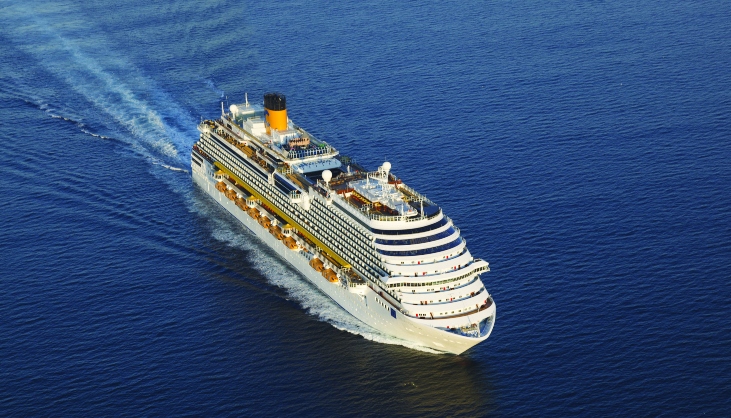 Costa Cruises Ships
Enjoy delectable Italian cuisine, warm hospitality and much more, all at an affordable price.
View Cruises
Cruises with Costa Cruises
If you're looking for affordable cruise holidays alongside fantastic Italian hospitality, high-quality service and delicious cuisine, Costa Cruises is the ideal choice. Whether you've never cruised before or you head out to sea on every holiday, everyone is guaranteed an unforgettable experience onboard these incredible ships.
Costa Cruises: Life on-board
Total cruises

37

Fleet:

3 Ships

Destinations:

7
From exciting itineraries to magical evening entertainment and plenty of activities on offer throughout the day, you'll be wanting to book your next cruise holiday before the first one has even finished.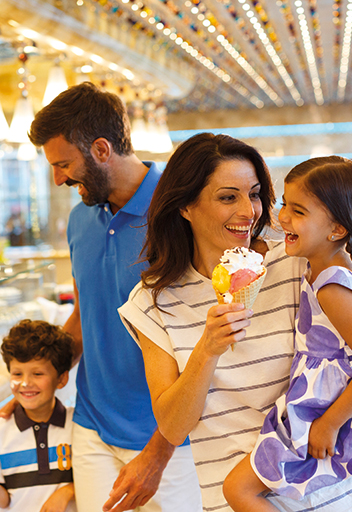 Family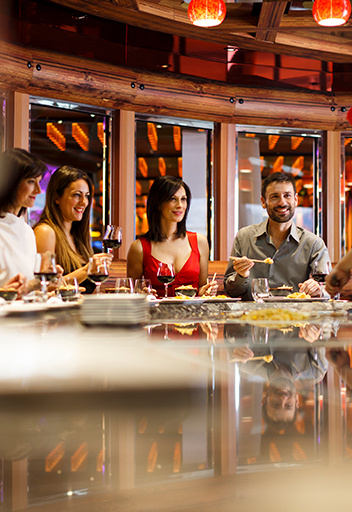 Dining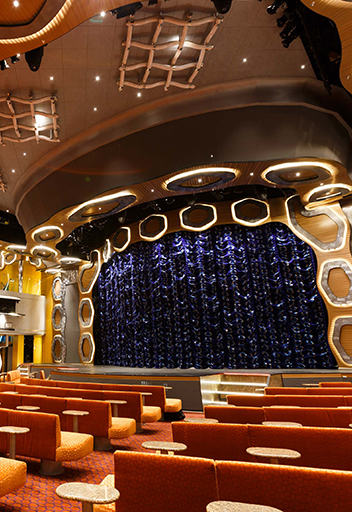 Entertainment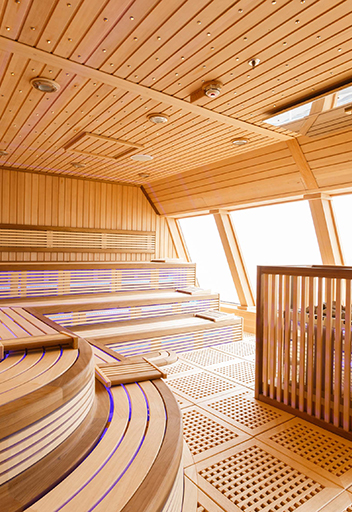 Recreation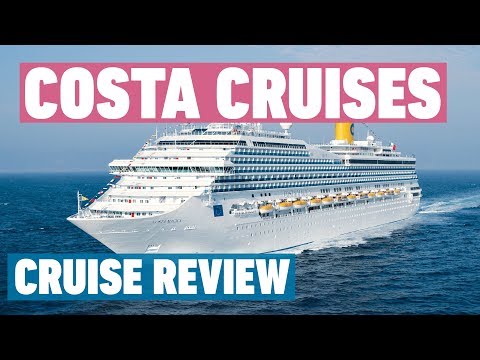 Costa Cruises Ships
While keeping with Costa Cruises' characteristic comfort and style, each ship in the fleet offers cruisers something unique, guaranteeing that guests fall in love with ocean voyaging from the moment they step onboard.
Costa Cruises ship classes explained
Costa Toscana

Costa Firenze

Costa Smeralda
Costa Cruises Highlights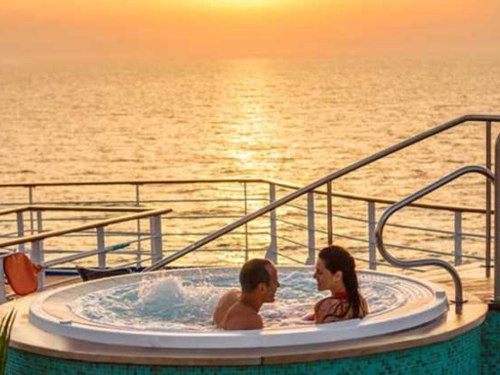 Costa Cruises' Loyalty Scheme
CostaClub is the exclusive membership club for people that love to travel with Costa Cruises. Become a member and you'll be able to earn points towards exclusive benefits including welcome gifts and upgrades.
Customer reviews for Costa Cruises
group
1 Jan 2007
The cruise was our first one and it was amazing .... couldn't complain about any element of the cruise !
couple
1 Jan 2007
We chose this cruise for the itinerary rather than the cruise ship. It was good to have a couple of days in Hong Kong and Singapore as often you just fly in and board the ship. We pre booked a city tour for the daytime and enjoyed the included harbour tour in the evening. We find Costa to be a little below average but food was good and drinks reasonable. We did tours in most resorts Vietnam was amazing as was the food.
family
1 Jan 2007
Norvège est une magnifique destination
family
1 Jan 2007
Amaziing the staff were phenomanal everythingbwas awesome im booking again in may
Costa Cruises Destinations
With itineraries across the world, guests are bound to find a cruise holiday that takes them to the destinations that they've always wanted to visit, whether that's the Mediterranean coastline or the islands of the Caribbean.
Fresh from the blog
Find all the latest cruise-themed guides and news here!
Visit our blog
Top FAQs
In your Costa Cruises cabin, you'll find European plug outlets. While you may be able to request an adaptor once onboard, these are in limited supply, so it's best to bring your own adaptor for British 3-pin plugs.

On arrival guests receive a Costa Card which is linked to your bank card 48 hours before boarding. With this, all onboard expenses will be charged to the cabin account automatically.

The atmosphere onboard is casual, but in restaurants guests are not allowed to wear beach clothes such as shorts and flip flops. There are occasional Gala evenings, for which cocktail dresses and suits are recommended.

While Costa Cruises are suitable for guests with disabilities, it is strongly advised you inform your travel agent at the time of booking in order for the cruise line to assist you as best as possible.

Guests can use the onboard laundry service for an additional fee - there is a price list in each cabin. Using MyCosta, however, you can also book the Magic Laundry Service at an affordable price during the last days of your cruise.

Most cruises hold two formal 'Gala' nights during the itinerary, but some European sailings only hold one.

Costa Cruises offer wireless internet throughout their ships 24 hours per day. Internet charges are billed directly to your account with the option to pay per minute or get a pre-paid plan.
Dining
The drinking age is 18 years old on any ship leaving from a non-US port. However, for any cruise leaving from the USA the drinking age is 21 years old.

No, restaurants onboard are not open 24 hours, however room service is available at any time. Room service has an additional cost unless you are staying in a Premium cabin or above.

It's important for guests to make any dietary needs known at the time of booking, however specific menus can be requested on all cruises. These include gluten-free, vegetarian, diabetic, diary-free and low sodium. It is recommended guests also inform restaurant managers of their needs.