The ultimate dream for any cruise fan or traveller looking to tick off their bucket list, World Cruises take you from the iconic landmarks of New York to the sunny Caribbean, the fascinating Mediterranean to the wonders of the Far East and even Australasia. A cruise round the world is the perfect way to experience the beauty, history and culture the world has to offer in true comfort and style.
World Cruise - typical itinerary
Cruise from Southampton, UK, and sail west across the Atlantic to New York, sometimes stopping off at the Azores or Bermuda on the way.
Sailing down the east coast of the US taking in New York, Boston and Miami before island hopping through the Caribbean and on to the Panama Canal.
Once in the Pacific you'll typically head north taking in Mexico, San Diego and Los Angeles before heading out towards Hawaii.
From here you could either head north to Japan and Korea or south to the Pacific Islands and Australia and New Zealand before taking in China, Vietnam and Thailand among others.
You'll then cross the Indian Ocean, typically stopping off at the Seychelles and Maldives, before either taking the route into the Mediterranean via the Suez Canal or the long way round the Horn of Africa.
After taking in the Mediterranean you'll head back to the UK with a suitcase full of keepsakes, a camera full of pics and a head full of amazing memories.
Alternatively, some ships sail eastbound, taking the same general route but in reverse.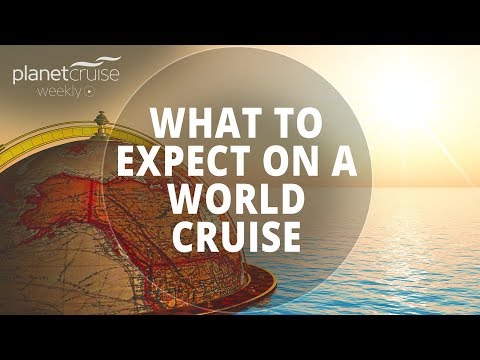 Visiting World Cruise
World Cruise Sectors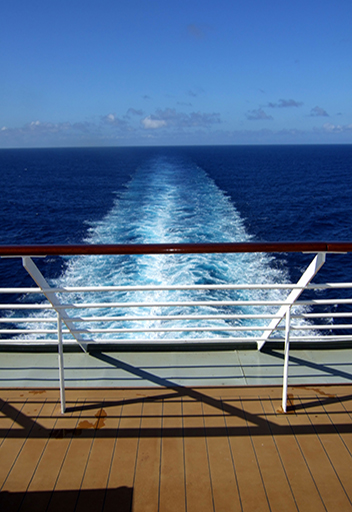 Cruise Lines and Ship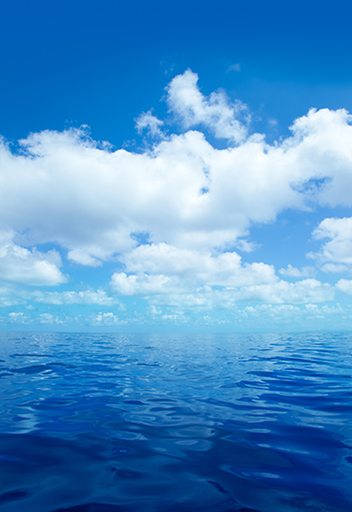 What to expect on a world cruise
World Cruise Sectors
If you're embarking on a cruise around the world, you can expect the journey to last between 80-110 days, plenty of time to see every corner of the planet. For those who can't escape for the whole length of the cruise or the cost is too much, there is also the option to enjoy sectors of the journey - often for a cheaper price. Flying out to a chosen destination, you can join the voyage for a shorter period, anything from a couple of weeks up to 80 days, returning home by plane at the end.
Popular cruise sectors include Singapore to Southampton, Southampton to Dubai, or Cape Town to Southampton, meaning you won't have to fly both ways. For sectors that start and end abroad, such as Hong Kong to Sydney, it gives you the chance to book hotel nights at the start and end of your holiday as part of a cruise and stay package, easing any jet lag and allowing time to savour the sights and culture of these exciting cities.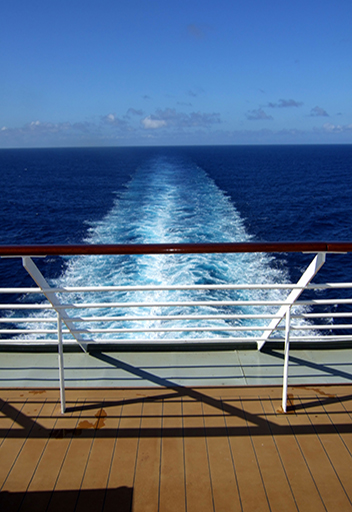 Cruise Lines and Ship
When it comes to choosing who to cruise with, there are several cruise lines who offer unforgettable itineraries around the world. For the ultimate in luxury and style, choose the ever-sophisticated Cunard, while P&O Cruises perfectly combine desirable destinations with their popular British-style cruising on ships which are packed with activities. MSC also offers cruises around the world, visiting more than 50 ports of call and taking guests on shore excursions to the heart of each and every destination.
Best World Cruise Cruise Lines
Cunard
P&O
Fred. Olsen
Oceania
Princess
Ambassador
MSC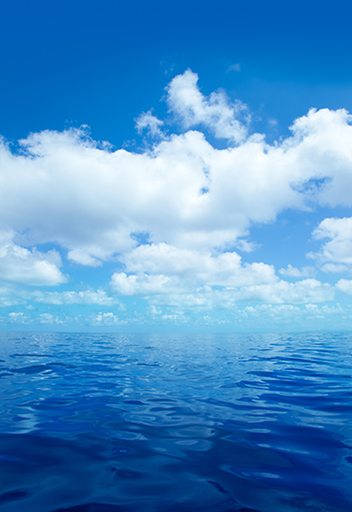 What to expect on a world cruise
World cruises consist of more sea days than typical itineraries as there are more large oceans to cross during your voyage. As a result, choosing the cruise line and ship that suits your needs is important - you'll be aboard a long time! This could include if you're looking for a traditional or modern feel, all-inclusive packages, a luxury experience or a cheaper way to take in the world. If you're looking for a cheap, last minute bargain for a world cruise though, you'll be disappointed as they usually sell out in a matter of days so make sure you're subscribed to our email newsletters and social media to be the first to hear about when your favourite line's world cruises go on sale!
World Cruise Countries and Ports
Cruise lines that visit World Cruise
Fresh from the blog
Find all the latest cruise-themed guides and news here!
Visit our blog