Seabourn Cruises
Seabourn's Summer In Greece
This summer sail onboard Seabourn Ovation around the stunning Aegean Sea. Click the link below to find the perfect cruise.
View Cruises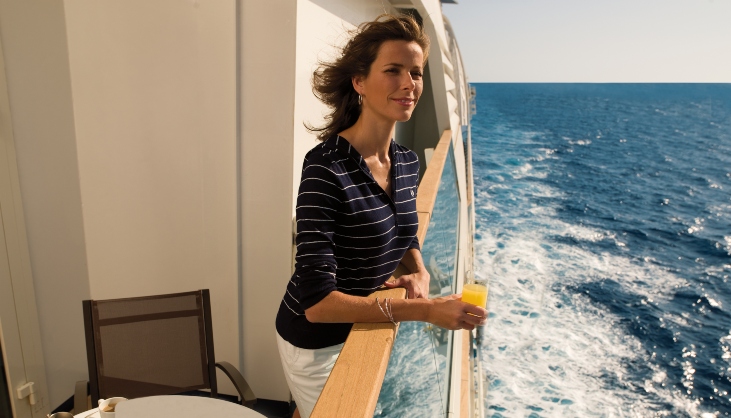 Ocean-view Suites
When you sail with Seabourn Cruises, all ocean-view suites will mean that you'll enjoy spectacular vistas throughout your time onboard.
View Cruises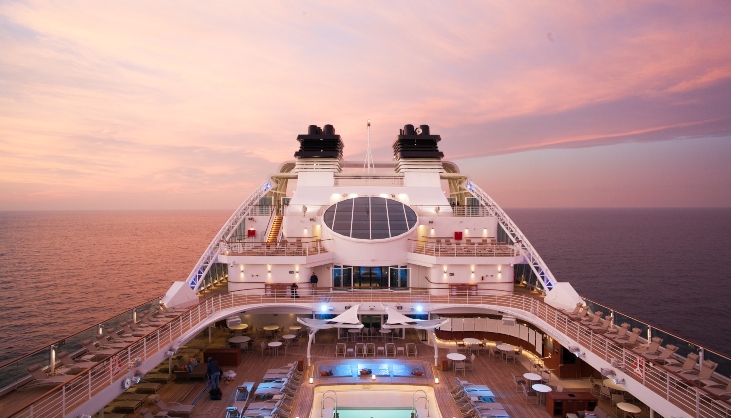 Outside decks
Take in the views or relax by the pool during your Seabourn cruise.
View Cruises
Cruises with Seabourn
With intuitive and unrivalled service, fine dining and intriguing destinations to visit, you will not be disappointed by the elegant Seabourn experience. From the moment you step onboard, you are treated to the luxury lifestyle, meaning that whether you're a seasoned cruiser or new to the seas, you can enjoy an exclusive ocean voyage with Seabourn.
Seabourn: Life on-board
Total cruises

607

Fleet:

7 Ships

Destinations:

29
From elegant, ocean-view staterooms that will ensure the perfect night's sleep to opulent dining rooms and private yacht-style decks, each moment spent onboard during a Seabourn ocean cruise is truly special.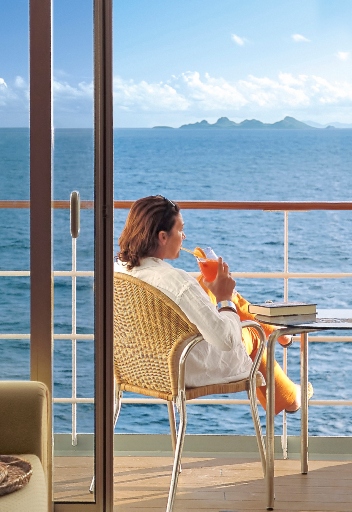 Dining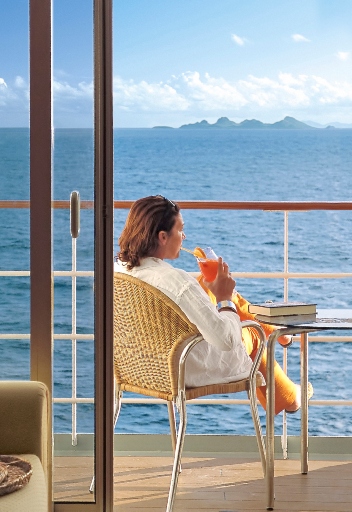 Entertainment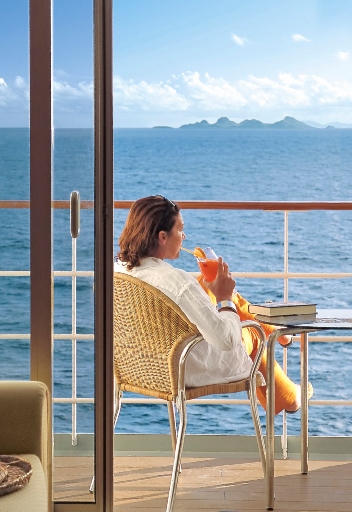 Recreation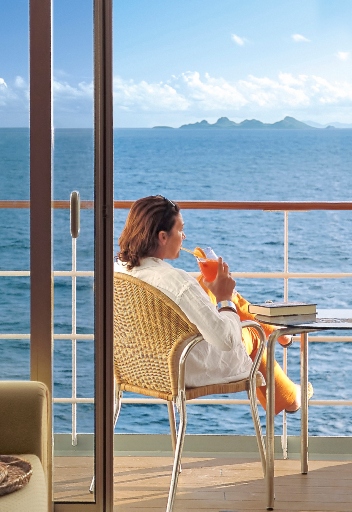 Dining
During your Seabourn Cruises' adventure you'll be treated to award-winning gourmet dining with options that cater for every need and taste, meaning that even those with special dietary requirements can make the most out of every mealtime. From local flavours from the destinations you visit to classic dishes, breakfast, lunch and dinner are all special occasions during your cruise. What's more, with all venues included in the price of your fare, you won't even have to worry about picking up the bill at the end of the meal.
Restaurants
The Restaurant- elegant dinners with open seating and waited table service
Sushi- watch expert chefs freshly prepare your sushi right before your eyes
The Grill by Thomas Keller- iconic American dishes with a contemporary flair
The Colonnade- a casual restaurant for a more laid-back meal time
The Patio- laid-back lunchtimes featuring pizzas and grilled meats
Earth & Ocean at the Patio- innovative dishes eaten under the stars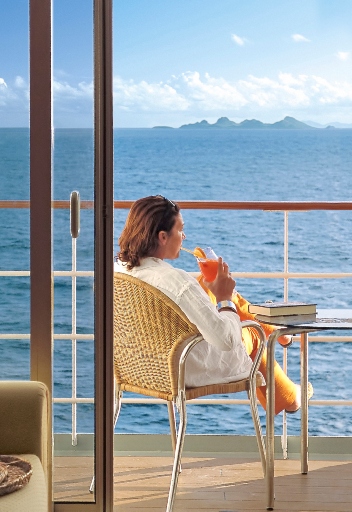 Entertainment
Once evening arrives there are a number of entertainment opportunities onboard with Seaborn, including a very special musical production; An Evening with Sir Tim Rice, on selected sailings. Venues onboard also host all manner of exciting shows and fun things to do, including comedy shows and cabaret, as well as the chance to dance and enjoy a range of live music, including classical recitals and acoustic musicians.
On the other hand, if you're looking for somewhere a little cosier to spend the night there are more than enough bars and lounges to choose from. Whether you want a romantic evening with your loved one, to socialise with other guests or take in the stunning ocean views in the evening, there's a venue perfectly suited to your tastes.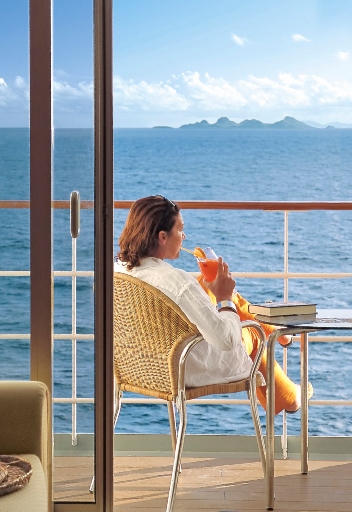 Recreation
Spa and fitness
Thanks to Seabourn Cruises, there are plenty of facilities on their ships that put your health and wellbeing at the forefront. For those who enjoy some exercise, why not take part in some revitalising on-deck yoga or push yourself in a modern, sea-facing gym on a variety of fitness equipment?
After a hard workout, you can treat yourself to an appointment at the spa and salon. Offering an extensive menu of treatments, including massages and facials, you'll leave feeling relaxed and ready to take on the day.
Things to do
When you're not relaxing on a sun lounger, taking a dip in the pool, or participating in the famous 'Caviar in the Surf' beach party, you could be delving into a host of onboard activities. The Enrichment Program changes daily and teaches passengers something new and exciting. In addition, there are also various food and wine tastings, interesting lectures, onboard golf courses, a casino, shops, a card and games room, or you can simply settle down with a movie in your cabin. Alternatively, if you're after something a little higher octane, get involved with the Marina Day where complimentary watersports are included on select sailings.
Seabourn Ships
Built for luxury, Seabourn's small ships are perfectly designed for exclusive voyages to unforgettable places. Sleek, modern and with all the comforts you could need, including all-suite accommodation, you'll love every moment onboard.


Seabourn ship classes explained
Seabourn Venture

Seabourn Ovation

Seabourn Quest

Seabourn Odyssey

Seabourn Sojourn

Seabourn Encore

Seabourn Pursuit
Seabourn Destinations
When it comes to the destinations you'll visit along the way, Seabourn's smaller ships means you can access less well-known ports of call, taking you to the heart of each country, everywhere from North America to Northern Europe.
Fresh from the blog
Find all the latest cruise-themed guides and news here!
Visit our blog
Worry-Free Promise
For bookings sailing on or before March 31, 2023. Guests may cancel up to 30 days before the cruise's embarkation for any reason and receive a Future Cruise Credit (FCC) in the amount of any applicable cancellation fees and a refund of additional funds received to the original payment method. Consumers must use the FCC towards a future Seabourn cruise that is booked by and sails within 12 months of the date of issue.
T&Cs apply - please see the itinerary page for details
Book Flexible Cruises