Hurtigruten Cruises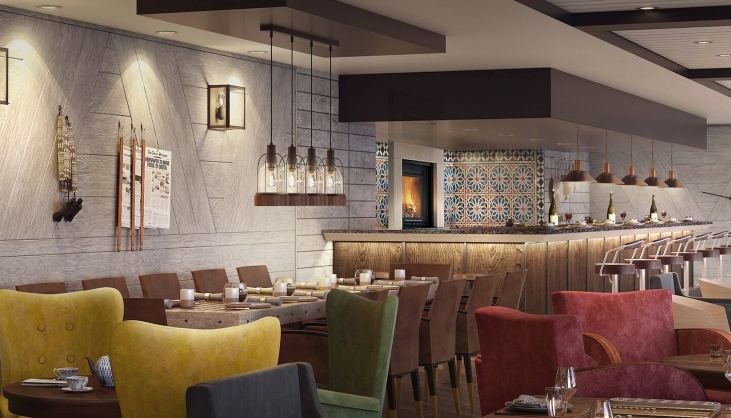 Restaurants
Serving dishes made using fresh and sustainable dishes, dining onboard a Hurtigruten ship will treat you to a culinary voyage as you discover the flavours of the Norwegian coastline.
View Cruises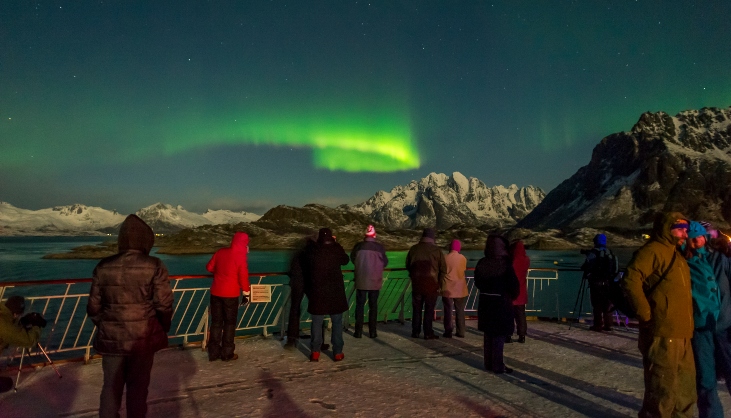 Northern Lights
Onboard a Hurtigruten cruise, you'll be treated to one of nature's best displays - the Northern Lights.
View Cruises
Cruises with Hurtigruten
Founded in 1893, Hurtigruten specialises in remote coastal voyages to magnificent Norwegian ports, as well as adventurous expedition cruises to Antarctica. With a huge range of excursions, as well as onboard experts enriching your journey every step of the way, you'll be immersed in the great outdoors, fascinating culture and delicious regional cuisine.
Flexible Booking Terms and Covid-19 information. Learn more
Hurtigruten: Life on-board
Total cruises

288

Fleet:

8 Ships

Destinations:

12
While the facilities vary across the fleet, whichever ship you choose you can expect life onboard to be filled with outstanding service, comfort, entertainment and cuisine,plus destination experts to help you get the most out of your cruise.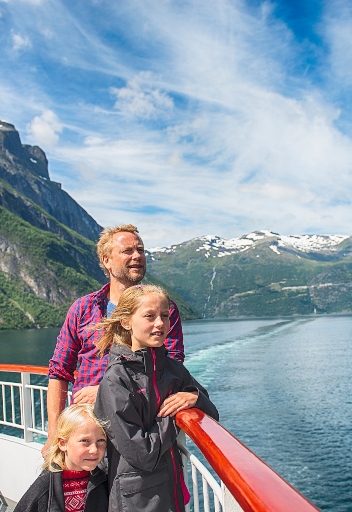 Family
Dining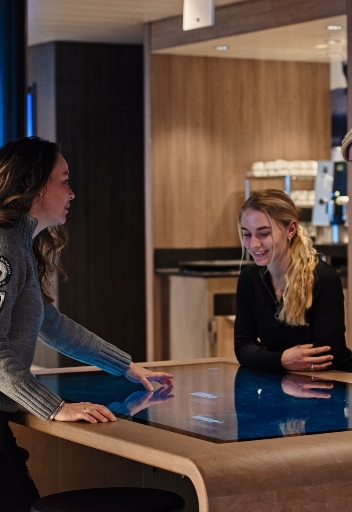 Entertainment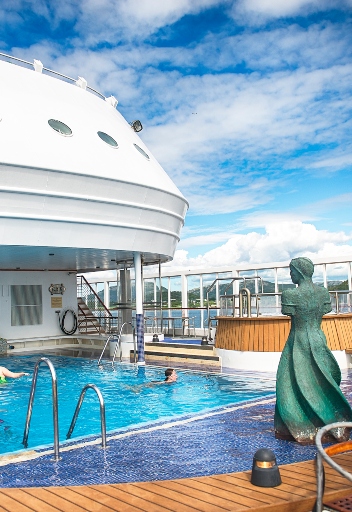 Recreation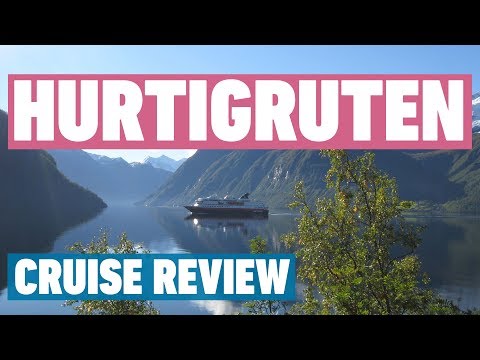 Hurtigruten Ships
While much of Hurtiguten's fleet may be working ships, their small size, comfortable furnishings and fantastic facilities make them well equipped to take guests up close to some of the most breathtaking scenery in the world.


Hurtigruten ship classes explained
MS Fridtjof Nansen

MS Fram

MS Nordnorge

MS Roald Amundsen

MS Polarlys

MS Nordkapp

Ms Kong Harald

MS Maud
Hurtigruten Destinations
Thanks to the design of each ship and their Norwegian background, Hurtigruten are able to sail to an array of fascinating destinations, from the stunning landscapes of Northern Europe to the breathtaking glaciers of Antarctica.
Fresh from the blog
Find all the latest cruise-themed guides and news here!
Visit our blog
Hurtigruten Covid-19 safety measures
Flexible Booking Terms
For Hurtigruten bookings made by 30th June 2021, change to another cruise in 2021 or 2022 for free up to 14 days before departure. Alternatively, cancel for any reason in the future and get a refund within 14 days. Cancellations must be made at least 90 days before sailing date if departing between January and September 2021 and 180 days before sailing date if departing between October 2021 and December 2022.
T&Cs apply - please see the itinerary page for details
Book Flexible Cruises