Hurtigruten Cruises
Cruises with Hurtigruten
Founded in 1893, Hurtigruten specialises in remote coastal voyages to magnificent Norwegian ports, as well as adventurous expedition cruises to Antarctica, Greenland and beyond. With a huge range of excursions, as well as onboard experts enriching your journey every step of the way, you'll be immersed in the great outdoors, fascinating culture and delicious regional cuisine.
Hurtigruten: Life on-board
Total cruises

307

Fleet:

10 Ships

Destinations:

4
While the facilities vary across the fleet, whichever ship you choose you can expect life onboard to be filled with outstanding service, comfort, entertainment and cuisine,plus destination experts to help you get the most out of your cruise.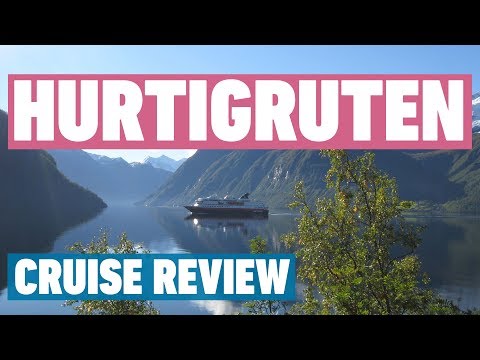 Hurtigruten Ships
While much of Hurtiguten's fleet may be working ships, their small size, comfortable furnishings and fantastic facilities make them well equipped to take guests up close to some of the most breathtaking scenery in the world.


Hurtigruten ship classes explained
MS Nordkapp

MS Polarlys

MS Nordnorge

MS Vesteralen

Ms Richard With

Ms Kong Harald

MS Maud

MS Nordlys

MS Spitsbergen

MS Trollfjord
Hurtigruten Highlights
Customer reviews for Hurtigruten
user
1 Jan 2007
The ship, the food, the crew and my fellow guests were all very good but being Norway everything was very expensive compared to the UK. Despite that itI has not put me off looking to book another cruise with Hurtigruten via Planet Cruise.
couple
1 Jan 2007
Lovely ship and the crew were so friendly and hard working. In particular, the entertainment/excursion team who gave some interesting talks. Food was delicious and varied. Enjoyed the outdoor jacuzzi! Excursions were very well organised. They were also varied.We were well looked after and loved every minute of our holiday. The last night was the highlight as we saw the Northern Lights!
couple
1 Jan 2007
Small friendly ship very clean and comfortable but as a working ship should not be compared to a cruise ship. For us it was much more exciting being able to witness Norwegian life as we popped in and out of 34 ports and learnt from the well presented and informative lectures (these are what we classed as entertainment) given by the expedition team. There was plenty of very interesting extra guided tours and walks available but rather expensive as is the alcohol but you are in Norway. The biggest disappointment for us was the actual Northern Lights and coming to the realisation that the promotional pictures used to advertise this natural phenomenon are taken using the top of range cameras so in all probability the human eye will never see such colour and detail. Nevertheless the scenery, sunsets, sunrises, the fabulous food, all the helpful, friendly and happy team on board the Nordlys made our 12 day round trip a brilliantly exciting, different and unique experience. We had an Artic Superior cabin on deck 6.
group
1 Jan 2007
All the staff were friendly & helpful at all times . It was a happy ship . The beds were comfortable & the cabin cleaned every day . Lectures were interesting & informative . The excursions were well organised & efficiently run ,with plenty of help getting into the tender boats & getting out onto the shore & then back again. Food was excellent & plentiful . All in all a brilliant holiday , with the spectacular backdrop of the Antarctic scenery & wildlife .Travel to & from was uneventful. The hotel in Santiago was a pleasant overnight stay . The only flaw was the hotel in Buenos Aires , which was dull & our room had a broken chair in it which my friend sat on & nearly fell onto the floor .
Hurtigruten Destinations
Thanks to the design of each ship and their Norwegian background, Hurtigruten are able to sail to an array of fascinating destinations, from the stunning landscapes of Northern Europe to the breathtaking glaciers of Antarctica.
Fresh from the blog
Find all the latest cruise-themed guides and news here!
Visit our blog