Avalon Waterways River Cruises
Cruises with Avalon Waterways
Since 2004, US-born Avalon Waterways has offered unforgettable luxury river cruising. Its can-do attitude and innovative engineering has helped to launch a contemporary, young fleet of vessels on Europe's rivers. Plus, with itineraries that also cover more exotic corners of the world the Avalon scope is broad.
Flexible Booking Terms and Covid-19 safety measures. Learn more
Avalon Waterways: Life on-board
Total cruises

329

Fleet:

14 Ships

Destinations:

2
Travellers choosing Avalon Waterways for their river cruise adventure can expect an onboard experience which features impeccable service, exquisite cuisine and regional entertainment during a voyage they won't forget.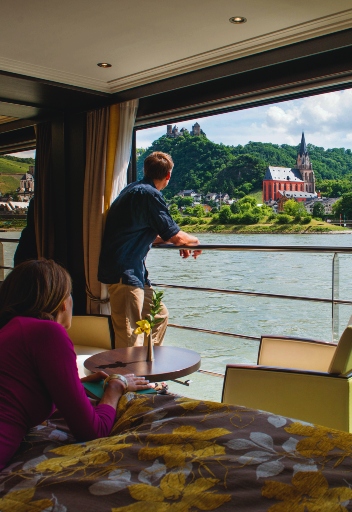 Dining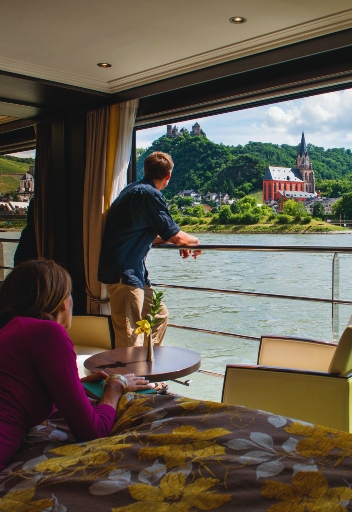 Entertainment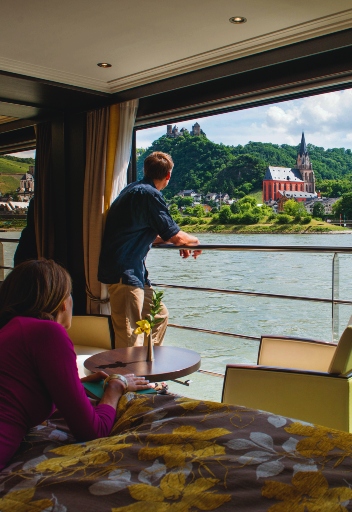 Recreation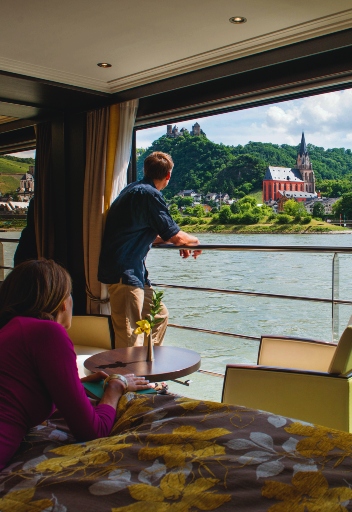 Dining
The fleet's flexible dining approach allows travellers to enjoy a menu that suits their tastes and appetite; whether it's a continental breakfast, alfresco lunch on the sky deck, lighter fare in the Panoramic Bistro (onboard Suite Ships) or a four-course elegant meal is up to you. Typically, you'll find one main dining room on all ships fleet-wide, as well as outdoor bistros and lounges on newer vessels.
Unique 'Local Favourites' are an aspect of all Avalon's river cruises, enriching the experience through the palate as well as through the excursions. Professional sommeliers ensure wine pairings are regional and perfectly matched, and accomplished chefs use top quality local produce. A local chef is also brought onboard to prepare a special, signature dinner during every cruise, too.
The Avalon Choice option on Suite Ships allows you to choose where and when you wish to enjoy your breakfast, lunch and dinner. Fleet-wide, complimentary wine, local beers and soft drinks are available with evening meals, and tea and coffee can be enjoyed throughout the day, free of charge.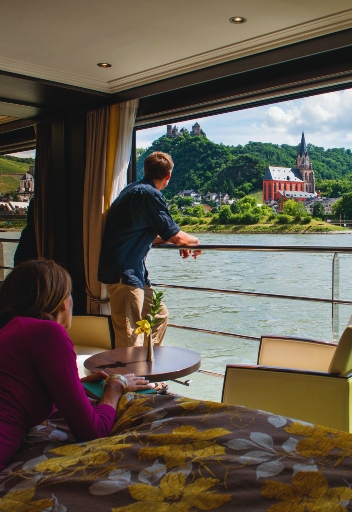 Entertainment
As part of the 'Local Favourites' programme, Avalon's entertainment is often based on what region you are travelling through, and ensures local culture and customs are brought to life, both onboard and off. You will find varied entertainment, including movie nights, local musicians and piano music in the lounge. Think class, elegance and sophistication and that is what you can expect from Avalon's entertainment line-up.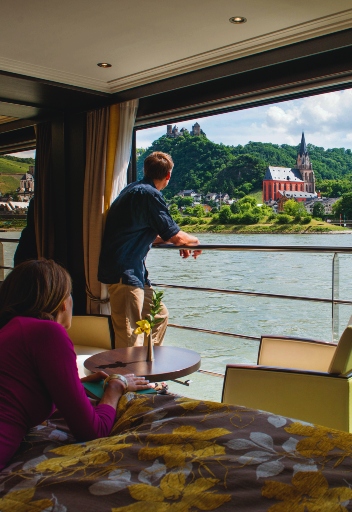 Recreation
From onboard lectures and presentations, to expertly guided shore excursions, Avalon's enrichment programme complements the region you're travelling through perfectly. Embrace the local customs and cultures with educational commentaries, and learn a new skill that the area specialises in - from Tai Chi on the Yangtze to a culinary masterclass on the Rhone.
You will also find a complimentary internet corner and Wi-Fi access on all Avalon ships, so that you can stay connected with loved ones back home. A well-stocked library will keep bookworms happy, while the onboard fitness centre will appeal to those who love to stay active. Deck games are also available on newer ships.
On newer ships, you will find the Sky Deck shade system to allow you to enjoy the beautiful weather, including premium lounge chairs and whirlpool (all European ships). Other facilities include a fitness centre and hair salon (which also offers manicures). Ship-specific facilities including spas offering a range of massages and treatments, indoor swimming pools (Century ships), biking excursions and the use of Nordic walking sticks are also available.
Avalon Waterways Ships
Boasting a large fleet, every Avalon Waterways' ship, whether sailing along the Rhine or the Irrawaddy, boasts modern, sleek décor with spacious rooms and views of the beautiful landscapes everywhere you go.


Avalon Waterways ship classes explained
Avalon Passion




Avalon Artistry II




Avalon Impression




Avalon Poetry II




Avalon Saigon




Avalon Tranquility II




Avalon Vista




Avalon Panorama




Avalon Siem Reap




Avalon Envision




Avalon Expression




Avalon Tapestry II




Avalon Imagery II




Avalon View



Avalon Waterways Destinations
Whether you want to stay closer to home with a beautiful cruise along the rivers of Europe, or head further afield on an exotic adventure, Avalon Waterways has an itinerary to suit whichever holiday you're looking for.
Fresh from the blog
Find all the latest cruise-themed guides and news here!
Visit our blog
Flexible Cancellation
For new bookings your deposit can be moved to any destination or itinerary in 2020 or 2021 without penalty prior to final payment. Deposits remain non-refundable & applicable final payment dates still apply.