Discover Egypt River Cruises
Cruises with Discover Egypt
If you're looking for a unique river cruise experience, UK-based Discover Egypt is an expert on all things Egyptian. A Nile cruise on one of the luxury ships chartered by this cruise operator is an unforgettable way to immerse yourself in the world of the pharaohs and pyramids as you discover the history and culture of the Nile.
Flexible Booking Terms and Covid-19 safety measures. Learn more
Discover Egypt: Life on-board
Total cruises

0

Fleet:

0 Ships

Destinations:

0
Offering impeccable service, immersive shore excursions and exceptional dining showcasing the flavours of the destinations along the way, there's no better way to discover the Nile than by choosing a cruise with Discover Egypt.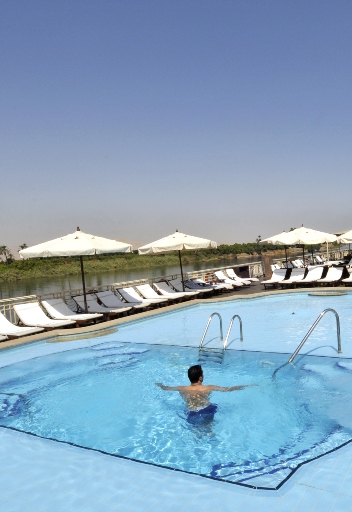 Dining
Entertainment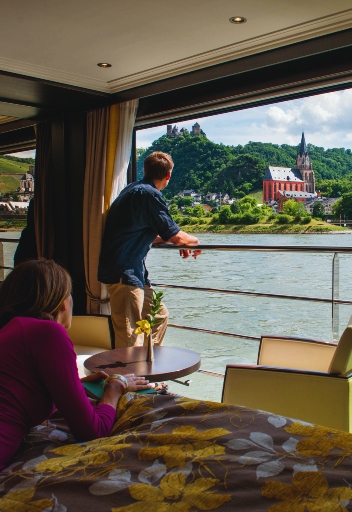 Recreation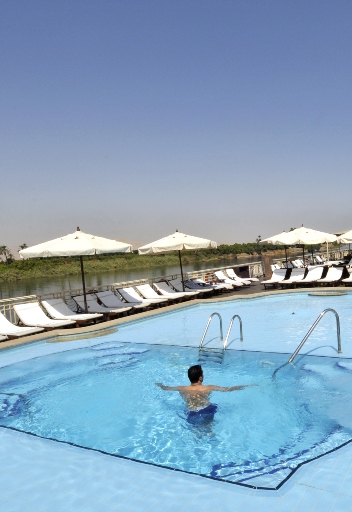 Dining
Onboard dining is yet another reason why guests love their time on a Discover Egypt cruise, with each ship boasting a main restaurant where guests will find delicious breakfast and lunch options, and a la carte dinners are served in stylish surroundings, featuring a good mix of local delicacies and familiar favourites. Drinks packages are available to purchase.
Entertainment
Discover Egypt has an exceptional evening entertainment programme with memorable local performances provided onboard to truly immerse guests in the culture. What's more, the welcome cocktail party is a great ice-breaker, and there's also a Galabeya party where everyone dresses up in traditional Egyptian costumes for dinner and party games. While the atmosphere is friendly and sociable, most people don't tend to stay up too late as there is usually an early start for sightseeing the next day, although all ships also have a lounge bar and a bar on the Sun Deck.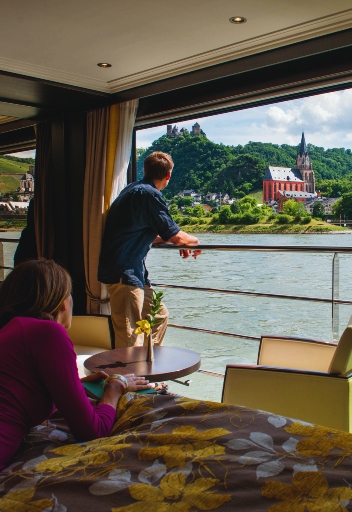 Recreation
When it comes to enjoying your time onboard during a Discover Egypt cruise, the ships' Sun Decks all have a splash pool to cool down in. What's more, some ships even have sauna and massage facilities, and dedicated spas and fitness centres to work out or unwind in. Alternatively, simply sit back and let the breathtaking views slide by.
Discover Egypt Ships
Discover Egypt offers river cruises on a variety of different styles and sizes of ship, including the 68-cabin Royal Viking and the 49-cabin Viking Princess from the Viking River Cruises fleet, all of which are designed to expertly navigate the Nile.


Discover Egypt ship classes explained
Discover Egypt Destinations
With itineraries along the River Nile typically lasting 7, 10 or 14-nights, guests will have the chance to explore the gems of Egypt, from the Pyramids to the Red Sea Riviera, courtesy of Discover Egypt river cruises.
Fresh from the blog
Find all the latest cruise-themed guides and news here!
Visit our blog