Thomas Cook Information 2019
It is with sad news that Thomas Cook have announced they have ceased trading as of Monday 23rd September 2019. As a result, we understand many of our customers, both on holiday and booked, will be concerned about their cruise if a particular service, such as a flight, was with Thomas Cook.
We reassure our customers that they are 100% financially protected due to a travel company or partner going out of business thanks to our membership with ABTA and ATOL.
Below we have answered the commonly asked questions which are arising due to this situation.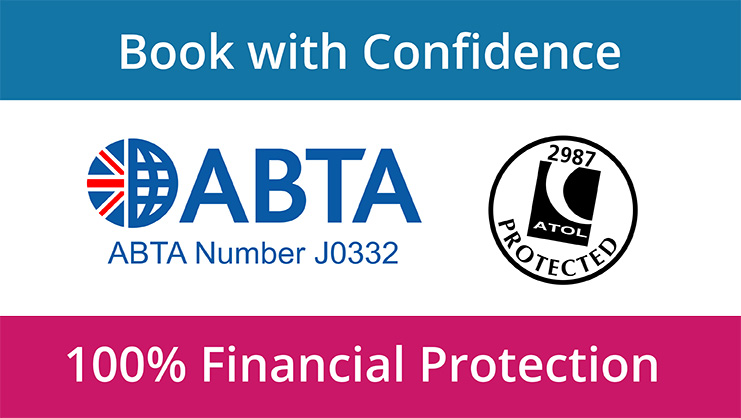 I have a flight booked with Thomas Cook. Will I be affected?
We are working on securing replacement flights for our customers previously scheduled to fly with Thomas Cook. The exact process varies depending on if Planet Cruise is acting as your Travel Agent or Tour Operator- if you do not know which kind of arrangement you have, please check your booking confirmation.
We are working through our bookings in priority order. The process of finding replacement flights may take a couple of weeks for some bookings so do not worry if your holiday is not for some time- we will be in touch as soon as we have alternative flights ready and confirmed.
Whilst we are contacting all customers, we do have a dedicated number for thosetravelling in the next two weeks that may have further questions: 020 3848 3730
Planet Cruise is my Tour Operator
If you booked with us with a Thomas Cook flight as part of your cruise package, we will contact you with updates as soon as possible. As your tour operator, we are working through our bookings in date order.
Planet Cruise is my Travel Agent
If we are acting as your travel agent, the tour operator (as stated in your booking confirmation) will inform us when they have alternative flights for you. Once we have these details, we will pass them on. Do not worry if this is not immediate- as soon as we have confirmation from the tour operator, you will be informed.
How do I know my flight is with Thomas Cook?
If you have a flight with Thomas Cook, you will see either code MT or TCX on your booking confirmation. If you have a different code under your flight information, you are flying with a different airline and therefore not affected.
How am I protected against a travel company failing?
All holidays sold by Planet Cruise are fully financially protected either by way of our or our supplier's financial protection bonding. For example, Planet Cruise are ABTA and ATOL members. This means you are fully financially protected in the case of our failure.
Every cruise holiday is deemed to be a package holiday and is therefore financially protected by law.
If your package does include flights, you are protected by ATOL and will get a certificate as soon as confirmation has been received that you have paid. From then on, you are fully covered should the ATOL holder fail before your holiday date. If this happens during your holiday meanwhile, you will be found replacement travel and repatriated at no extra cost.
If your booking has no flights, you won't get an ATOL certificate. However, your package is still protected against supplier failure.
If Planet Cruise are acting as the travel agency and should go out of business, all fees paid through us to tour operators will be honoured and your holiday can still go ahead.
As an affiliate of Iglu.com, Planet Cruise's ATOL number is 2987 and ABTA is J0332.