Best Gay Holiday Destinations
As the world becomes more open and inclusive, LGBT travellers can feel safe and welcome in many destinations across the planet. Whether you want to stay closer to home with a trip around the Mediterranean or Northern Europe, or head further afield to the likes of the United States or Australia, keep reading to find out our recommendations for the best gay holiday destinations.
New York
When it comes to gay friendly holiday destinations, there are few places as iconic as New York, New York. Famed for being the location of the Stonewall Riots- an uprising which was instrumental in the fight for LGBTQ+ rights- nowadays travelers will be able to see for themselves just how much the queer community is thriving.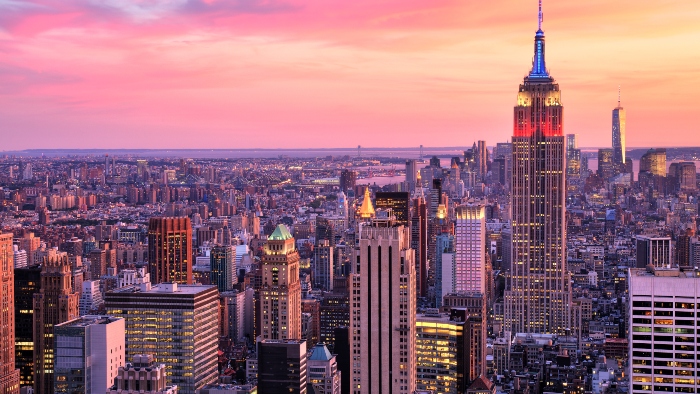 Highlights
With so much to see and do, we've picked out a few favourite spots on a gay cruise to New York:
Jacob Riis Park- although not official, this beach is known for being the place to go for queer people of any gender looking to enjoy the sun and sea.
Leslie-Lohman Museum- one for the art enthusiasts, here you'll find an intriguing collection of works by LGBTQ artists.
Greenwich Village- the heart of gay life in New York, head to this Manhattan neighbourhood to see the gay pride flag flying proudly outisde countless bars, restuarants, clubs and shops.
Best Cruise Line
One of the most iconic ways to see New York is on a Transatlantic Crossing, and there's no better cruise line for this than Cunard. Known for welcoming LGBTQ+ guests with open arms, make your gay New York cruise truly memorable.
Sydney
Whether you're looking to party, soak up the sun or get lost in the culture of Australia, a cruise to Sydney has everything you need. As well as playing host to the world famous Sydney Gay & Lesbian Mardi Gras, there is plenty more that makes this thriving city such a popular gay travel destination.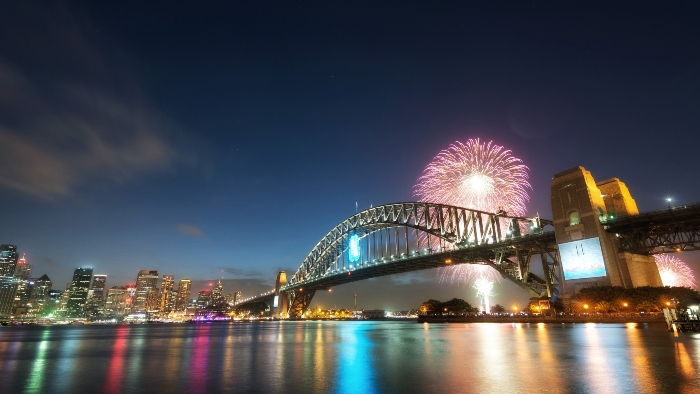 Highlights
Once you step off your cruise ship and head into the city to explore, here are a few unmissable sights to see on your tour of one of the world's best gay holiday destinations:
Queer Beaches- as well as Sydney's many popular beaches, there are various smaller spots where LGBTQ travellers will feel at home. These include Little Congwong Beach and Coogee Women's Baths, the latter being a hit particularly amongst gay women.
Oxford Street- the heart of gay life in Sydney, head here for a drink in one of the many gay bars and clubs, or simply wander around the streets lined with rainbow flags.
Best Cruise Line
Offering exciting itineraries around Australia, taking in other fantastic cities along the way, one of the best ways to cruise to Sydney is with Celebrity Cruises. At the forefront of LGBTQ+ friendly cruise lines, during your time onboard their ships you'll be able to take part in queer meetups and cocktail hours.
Copenhagen
When it comes to a gay cruise in Europe, Denmark is a must-visit for gay travellers, with Copenhagen being a popular city for those in the LGBTQ+ community. At the forefront of gay rights, Denmark the first country to recognise same-sex partnerships in 1989, and was among the first 8 countries in Europe to legalise gay marriages. This welcoming, friendly and open atmosphere can be found through Copenhagen, the country's capital, making it one of the best gay cruise holiday destinations.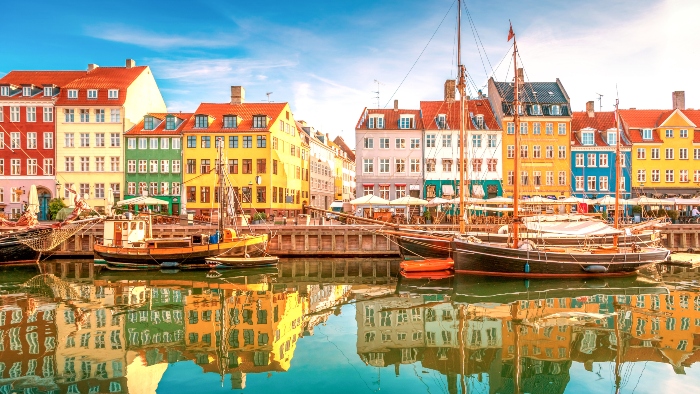 Highlights
The ideal location for a city break, take a stroll around the colourful city streets and see what you find:
Events- queer events throughout the year include Pride Week in August, an LGBTQ Film Festival in October and a Winter Pride in February, meaning there's never a bad time to cruise to Copenhagen.
Nightlife- to experience the city's buzzing nightlife, and even stop for a drink at the oldest gay bar in the world, be sure to spend an evening discovering the Studiestraedet neighbourhood, home to many of Copenhagen's LGBTQ bars and clubs.
Best Cruise Line
Often visited as a port of call on itineraries that explore Scandinavia or the Baltic Cities, enjoy luxury cruising with Celebrity Cruises, renowned for being gay friendly, or try something a little more budget-friendly with MSC Cruises, packed with fun activities, memorable shore excursions and incredible dining options.
Amsterdam
Known for being a very open-minded city, it's no surprise that Amsterdam is popular for European gay cruises. As the first country in the world to legalize same-sex marriage, the Netherlands has always been a pioneering force when it comes to LGBTQ rights and equality, and there's no better place to enjoy this inclusive atmosphere than in the country's bustling capital city.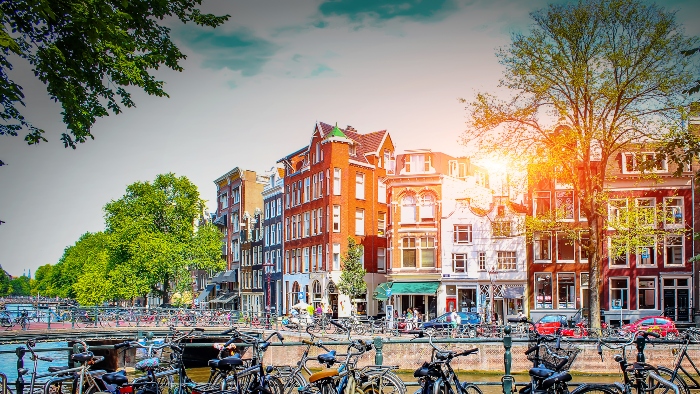 Highlights
Combining fascinating history and culture with a buzzing café culture and thriving nightlife, Amsterdam has something to suit all tastes and interests:
Neighbourhoods- as well as being gay friendly across the city, there are several districits in particular you should make sure to visit. For cafés and quaint streets head to Amstel, or enjoy the dining options on Reguliersdwarsstraat. When it comes to the evening, Zeedijk and Warmoesstraat are the places to go.
Pride- one of the biggest Pride events in the world, if you're lucky enough to coincide your visit with the parade in July or August you'll see the city streets packed and colourful.
Homomonument- located in the centre of the city, be sure to take some time out to visit this poignant memorial in honour of those persecuted because of their sexuality.
Best Cruise Line
As a city located along a river bank, Amsterdam can be visited on a river cruise. While there are many lines to choose from, Emerald Waterways is a popular choice amongst LGBTQ cruisers thanks to the dedicated gay friendly itineraries offered.
Greek Islands
Boasting sprawling beaches, warm sunshine, delicious food and vibrant nightlife, the Greek Islands have become a popular LGBT friendly holiday destination to visit on a cruise. To make LGBT travellers feel even more at home in this beautiful part of the world, many of the islands have organised gay inclusive tourism including bars, cafés and beaches.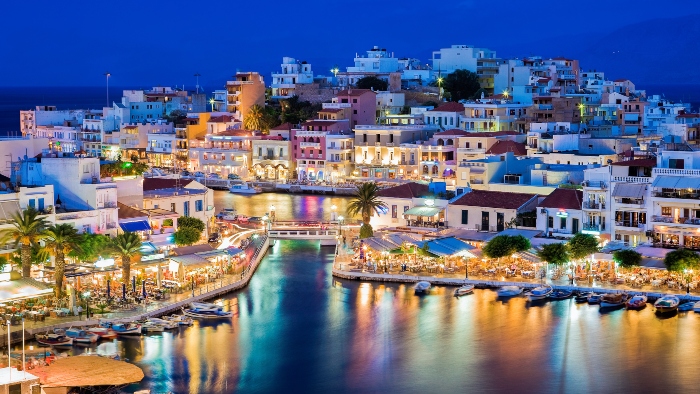 Highlights
Whether you're looking for days spent lapping up the sunshine and cooling off in the inviting ocean, or nights spent exploring the bars and clubs, these are the most popular LGBT friendly islands:
Mykonos- one of the best known Greek Islands, here guests will find an array of gay bars and clubs, as well as stunning landscapes and spectacular beaches.
Skiathos- with its stretches of sand, glistening water and untouched natural beauty, this inviting island makes for a romantic getaway.
Best Cruise Line
While it may not be quite as popular a destination as cruises around the Mediterranean, there are still plenty of cruise lines which offer itineraries around the Greek Isles. For gay friendly, action-packed cruise ship holidays, look no further than Royal Caribbean, while Azamara Cruises welcome LGBT voyagers onboard with open arms.
Reykjavik
Despite its small size, Iceland is one of the best places in the world for LGBTQ+ equality, where people from across the sexuality and gender spectrum are welcomed and celebrated. Now one of the best gay holiday destinations, travellers looking to lose themselves in the natural beauty of Iceland, Rekyavic is a must-visit city.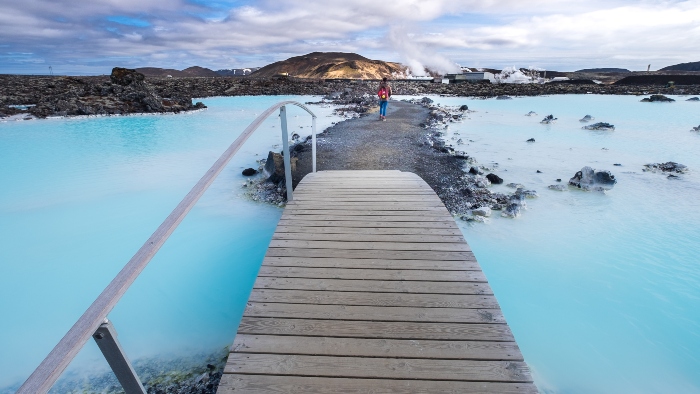 Highlights
Teeming with historic sites, buzzing bars and restaurants and breathtaking natural beauty, discover for yourself the magic of the most northerly capital in the world:
Events- each year Reykjavik holds a huge Pride event, where 100,000 people flock to the capital to take part in parades and celebrations- impressive when the country's population is just over 360,000.
City Life- across the city you'll find an array of gay bars and clubs, as well as cafés when it comes to grabbing a coffee during the day.
Best Cruise Line
Often visited as part of a cruise around the Arctic Circle or to Greenland, popular cruise lines which offer itineraries with ports of call in Iceland include Holland America Line, Cruise and Maritime and Princess Cruises.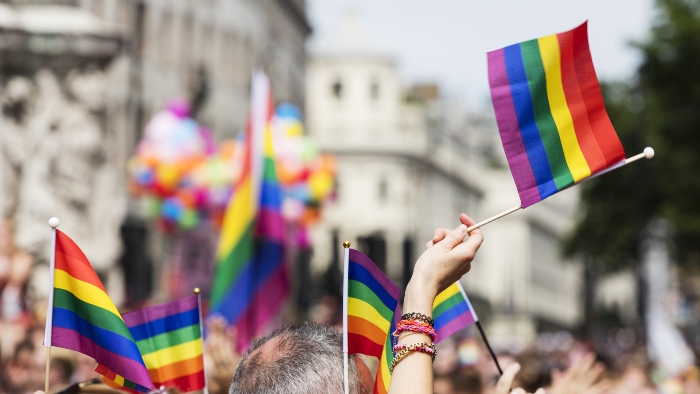 From the colder climes of Northern Europe to the sunny Greek Isles, and further afield to Australia and the United States, it's not hard to find amazing destinations where LGBT travellers can immerse themselves in city life amongst like minded people. Now you've found out which are the best gay holiday destinations, all that's left is to browse our cruise deals or read more about gay friendly cruises with our guide to the best LGBT cruise lines.
Back to cruise guides and features
Go