Let's face it, life can't get much better than being a kid in a
Disney
themed wonderland. It's not only accepted but pretty much expected to be in fun fancy dress most of the time plus you get to hang out with your favourite super cool Disney characters. Don't forget the endless waterpark fun and of course the totally magical and enchanting atmosphere.
Fun is the only thing on your daily agenda and you get to make a tonne of new like minded friends along the way. Add to that waking up in a new and exciting place each day and you've achieved most of your mini life goals in one holiday.
Disney cruising for kids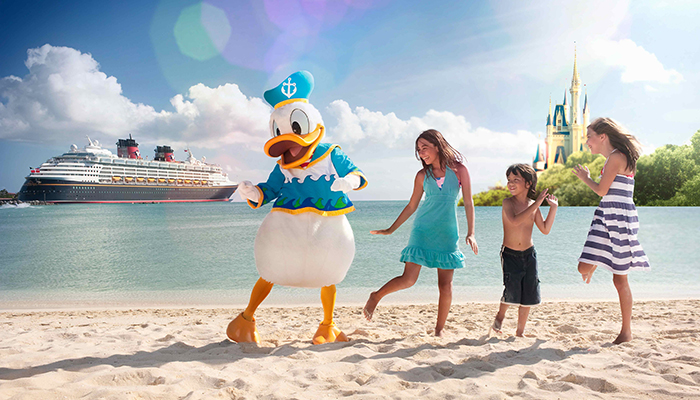 With excitement levels set to "about to burst" Disney at sea provides kids of all ages with dedicated youth clubs plus a fun packed schedule of things to see and do. Here's a top 6 run down of Disney cruising for kids
Your favourite Disney characters come to life
Collect autographs, learn to waddle in Donald Duck's footsteps, get a wave from Mickey Mouse, a hug from Cinderella or see your favourite Toy Story characters take the stage on a magical Disney cruise.


Things fly at you from the 3D cinema screen
Duck, dive, dodge and be amazed as your favourite Disney movie springs to life in a 3D movie experience.


You can learn magic from the masters
Learn lightsaber moves and find the force at the Jedi Training Academy or build a snowman with Elsa's magical powers.


Every day is a new adventure when you step ashore
Re-imagine Pirates of the Caribbean amongst real palm trees or visit Ariel's statue in Denmark.


There is a waterpark on your doorstep
Swimming pools, water slides and thrilling rides on deck. Say no more.


You have lots of new friends
Join in the fun at the Disney Youth Clubs and make oodles of new holiday friends.
Disney Cruising for adults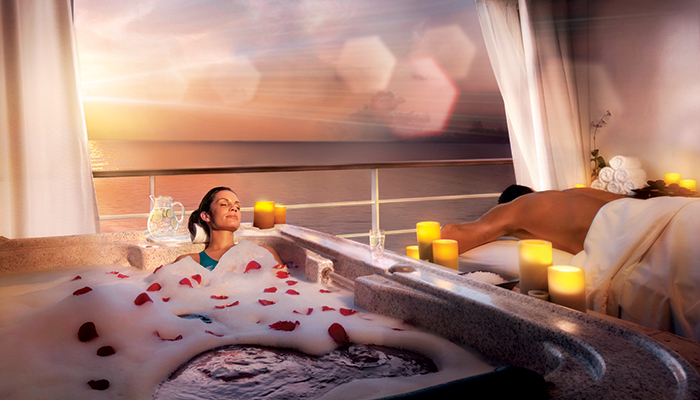 So the kids are happy, but what about you? Don't be mistaken into thinking it's just the little ones that get to have the time of their lives on a Disney cruise. There is a whole other luxurious side to Disney that they're probably not even tall enough to realise they're missing. Be it cool cocktails and cabaret in the night-time venues, absolute bliss in the Senses Spa or adult only fine dining, you're guaranteed to have just as much fun and at a pace you prefer. With a strong attention to detail and devotion to the finer side of cruising, Disney Cruise Line gives grown-ups a luxuriously relaxing cruise holiday with that magical Disney touch.
The fun stakes are high, here's our top 6 experiences for adults on a Disney cruise.
Dance like no one's watching
Check out the adult only nightclub venues and dance your socks off to your favourite old school jams.


Get some sumptuous me me me time
Relax, unwind and recharge with supremely indulgent spa treatments.


Have a romantic dinner date
With exclusive adult only French or Italian dining you can delight in fine foods and even finer company.


Laugh until your belly aches
Enjoy a night of comedy or ventriloquism with a mature twist at the adult only cabaret shows.


Wake up somewhere new
Soak up the sunshine and admire the view in the Caribbean or take a cultural tour around Northern Europe.


Tantalise your taste buds
Beer tasting trivia nights and wine tasting sessions provide a range of delicious new flavours to experience.
Onboard with Disney Cruise Line
Back to cruise guides and features
Go