Updated November 2017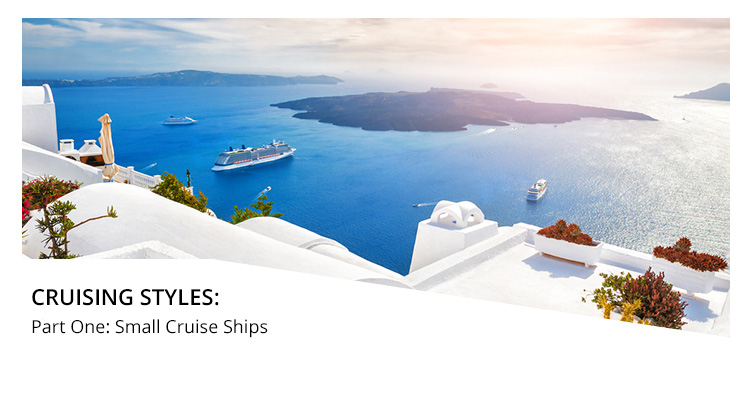 When deciding on your next cruise holiday, there are many important decisions to make.
Besides the choice of your destination and the date of departure, it's often easy to forget
about the smaller details that can make your cruising experience all you dream it to be.
Are you looking to immerse yourself in the sights and sounds of a unique culture,
or get your adrenaline pumping with an adventurous, action-packed
family cruise? We have got all the information you need to decide.
First things first; an important option to consider when choosing a ship is its size -
and what its size represents. We've got the lowdown on everything you
need to know to make your decision that bit easier when it comes to booking.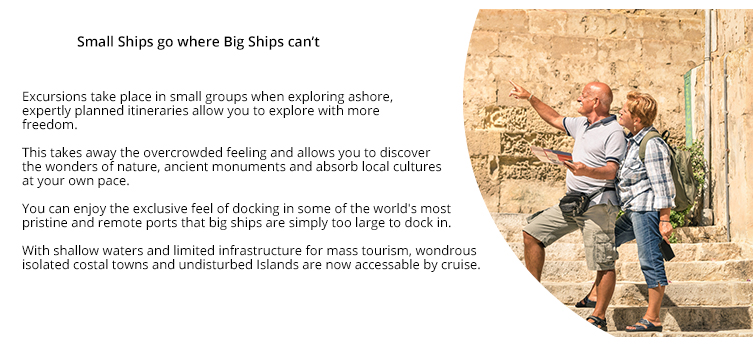 Small Ships, Big Horizons
Come onboard for a truly enriching & relaxing break.
If you enjoy mornings spent sipping coffee on a peaceful deck, while taking in the stunning views,
afternoons full of adventures, and evenings discovering local cultures and cuisines, then small cruise
ships could be the perfect choice for you.
Check out our great selection of Small Cruise Ships
Club Med 2 | Crystal Esprit | Seadream Yacht Club
Star Clippers | Seabourn Cruises | Silversea Cruises | Viking Ocean Cruises
Back to cruise guides and features
Go