Updated February 2018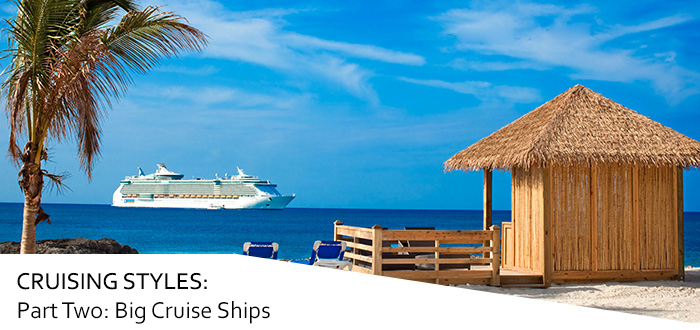 (Part One: Small Cruise Ships)
There's something simply magnificent about big ships; once you've comfortably settled in, your grand exploration begins. Big ships showcase a host of stunning features, delivering a seemingly endless array of attractions. Whether you're a thrill seeker manoeuvring your way up a climbing wall, a young couple left in awe at one of the evening shows, or someone who enjoys the peaceful serenity of uninterrupted starlight views, there's sure to be plenty that takes your fancy.
Benefits of Big Cruise Ships
There are so many benefits when it comes to cruising on a big ship.
Visit more destinations on one holiday
Expand your footprint and journey to the greatest destinations across the globe. Can't decide between the Mediterranean and the Far East? You don't have to; simply choose an itinerary that visits all the destinations you desire. Exploring the world has never been easier.
Avoid the hassle of airports
Sailing on no-fly cruises - which are usually held on larger ships - gives guests the benefit of sailing home refreshed, with all their goodies in tow at no extra cost. Imagine visiting the most iconic shopping locations in the world, without having to worry about the size or weight restrictions of your luggage when shopping.
Fantastic onboard facilities
Big ships are designed to give guests the complete holiday experience, having something for all ages. With excellent kids and teen facilities, parents can take advantage of the late-night hours of the kids club, and sneak away for a romantic dinner or live show knowing that their children are in fun and safe surroundings.
What to Expect on a Big Ship Cruise
New innovations have turned the tide in cruising. Guests will find exciting water parks, sensational stage shows, exhilarating rock-climbing walls, thrilling zip-lines and surf simulators, and so much more.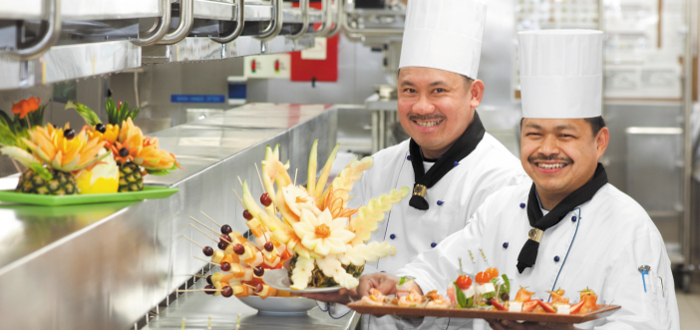 Every evening becomes a dining adventure of the world's finest culinary tastes. Choose from Mediterranean cuisine, traditional English, Oriental delicacies, Mexican treats, and more. Or, buffets onboard allow you to try a mix of all. Even the most critical taste buds fall in love with the selection of food onboard.
After a wonderful day full of fun, there's nothing better than retreating to your room for some relaxation. With a wide variety of living options and cabin styles to suit all needs and budgets, all cruisers will be able to find accommodation that's perfect for them.
With all the amazing attractions and thousands of guests onboard, the ship will feel like a destination in itself. One that has so much space and things to do, you are spoilt for choice. Big ships will whisk you away to a new world of cruising, where every detail of your holiday is covered.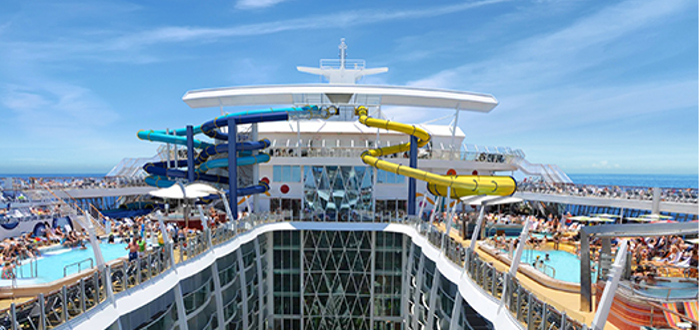 The Ultimate Voyage
There's always something new and exciting happening onboard big ships, offering guests a truly special cruise experience. Enjoy a full holiday resort, with the bonus of travelling to the different corners of the world. Packed with incredible features and a seemingly endless array of attractions, big cruise ships boast a whole little world to meet your every desire.
Find out more about our popular Big Ship cruise lines
Royal Caribbean Norwegian Cruise Line Cunard Line Princess Cruises Carnival Cruise Line
Back to cruise guides and features
Go