Royal Caribbean's Spectrum of the Seas is expected to debut in June 2019, departing from Barcelona on a 51-night journey to its home port of Shanghai. Along the way guests will take in an astonishing 13 different countries as well as enjoying the holiday of a lifetime onboard the ship, thanks to its magnificent features and facilities. Here's a run-down of everything you can expect on Spectrum of the Seas.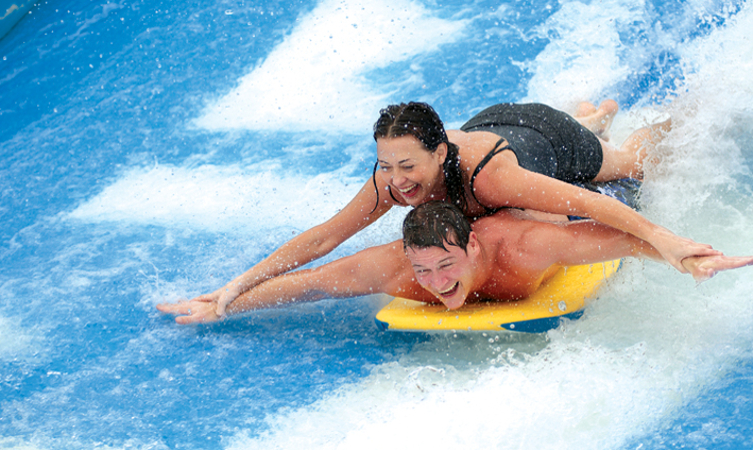 What will the accommodation be like?
Spectrum of the Seas will be Royal Caribbean's first Quantum Ultra Class ship, and as such the cruise line has used the opportunity to introduce some very special, exclusive accommodation in a private suite enclave. The private area will span from deck 13 to 16 in the forward end of the ship, and will only be accessible to those with a key card. Features of the space include a private lounge and restaurant, The Boutique for private shopping, and The Balcony for relaxing and sunbathing.
The ship will also boast two family suites which can host up to 11 guests, with some brilliant entertainment features included. There are also a range of stateroom categories to choose from.
What about dining onboard Spectrum of the Seas?
Guests will find a mix of both Asian and Western style cuisine, with a number of speciality restaurants as well as the main dining room and buffet area – Windjammer Marketplace. For a special occasion or to try something different, why not dine at one of these venues:
• Dadong Wonderland – serving some gorgeous Chinese food including their popular duck dish.
• Chop's Grille – the popular Royal Caribbean steakhouse serves succulent meat in a rustic and comfortable setting.
• Izumi – another classic restaurant, here you'll find some fresh and creative Japanese dishes to enjoy.
• Jamie's Italian – for hearty Italian meals designed by one of Britain's favourite celebrity chefs.
The Leaf and Bean tea room is another great venue where you can indulge in coffees and traditional Chinese tea as well as a range of pastries and desserts.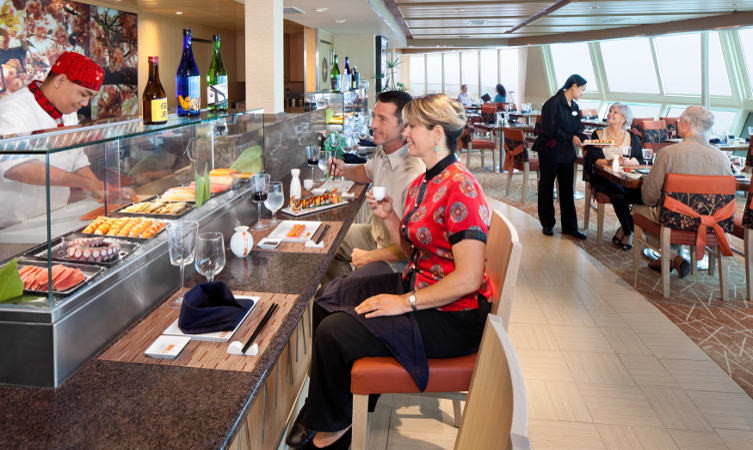 What are some of the activities onboard?
In classic Royal Caribbean style, Spectrum of the Seas will boast many opportunities for some fun and entertainment. One particularly innovative option is to spend some time in Two70 – a venue where panoramic windows are turned into surfaces for digital show projections thanks to Vistarama technology. Other onboard activities include:
• SeaPlex – a sports centre with everything from basketball to bumper cars
• RipCord iFly – an exhilarating sky-diving simulator experience
• FlowRider – the popular surf simulator where you can test your skills
• Star Moment – a buzzing Karaoke venue for all the family
• SkyPad – a trampoline park with optional VR technology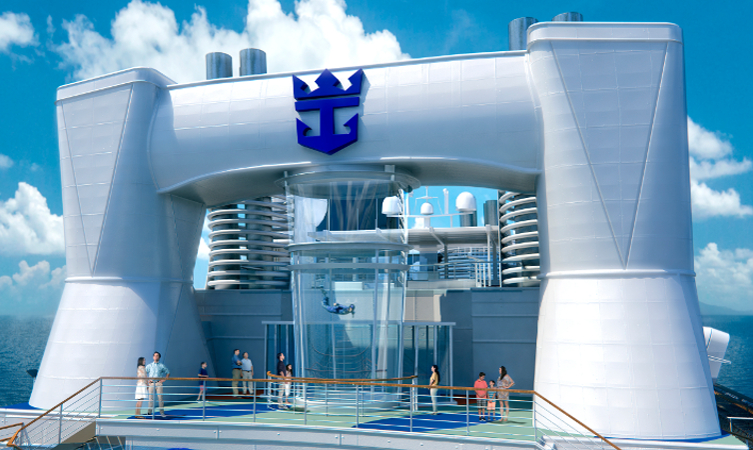 What destinations can I see with Spectrum of the Seas?
After the journey to Shanghai, the ship will offer a range of itineraries taking in ports all over Asia. There are even some exciting ports which are new to Royal Caribbean:
• Vladivostock, Russia
• Niigata, Japan
• Ilocos, Philippines
• Hakodate, Japan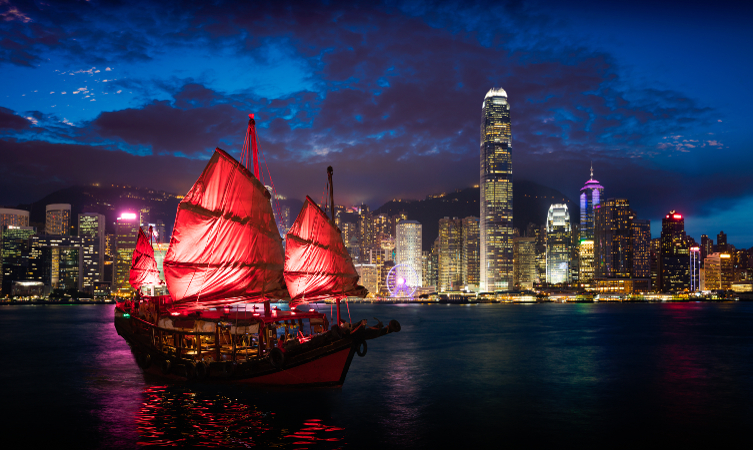 Then in the winter of 2019 she will relocate to Hong Kong, from where cruisers can embark on some wonderful Asian cruises.
See our range of Spectrum of the Seas cruises and discover some amazing destinations all over the vast continent of Asia.
Sign up to our mailing list to stay up to date with Royal Caribbean and other cruise news.
Back to cruise guides and features
Go