Fans of Disney will be excited to hear that the family fun cruise line has plans for three new ships to join the Disney Cruise Line fleet by 2023, creating even more magical moments at sea.
All three ships are to be built at the Meyer Werft shipyard in Germany with delivery dates scheduled as 2021, 2022 and 2023. Plans for two new ships were announced last year, but Disney Cruise Line dream big and it was decided that an additional third ship would be needed to bring Disney's dream plans to life.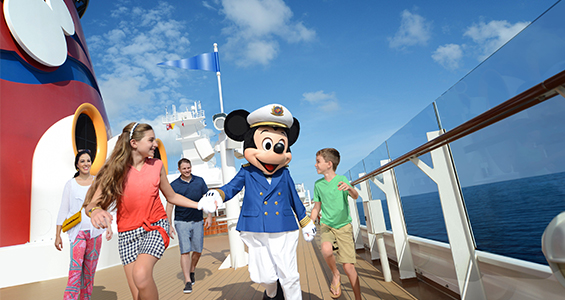 Ship names and design plans are yet to be released but onboard guests can look forward to the unique themes and features that Disney Cruise Line are renowned for, such as immersive Disney storytelling, world-class family entertainment and wonderful imaginative innovations.
The new ships are set to be larger than those in the current Disney Cruise Line fleet (Disney Dream, Disney Fantasy) at 135,000 gross tons and boasting around 1,250 guest staterooms each. Ushering in a new generation of family cruise holidays, these new ships are expected to transform the art of cruising and excel guests expectations.
Disney Cruise Line's new additions will be powered by LNG (liquefied natural gas) alternative fuel.
Itineraries are yet to be released but stay tuned for further details! Read more on Disney Cruise Line's current fleet.
Back to cruise guides and features
Go