Introducing a whole new generation of cruising that's on the horizon..
MSC Cruises are truly the gift that keeps giving. After recently announcing two brand new Meraviglia Class ships for 2019 & 2020, they then heightened anticipation further in March 2016 after revealing news about a whole new fleet of Seaside Class ships, and now we are excited to announce news that four more new ships will be delivered between 2022 and 2026 as part of a MSC Cruises new World Class generation of vessels.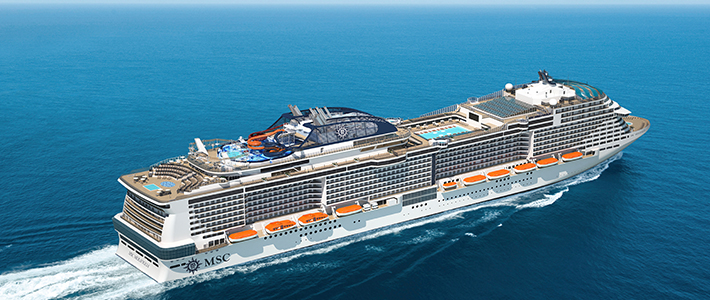 So what can we expect from these new ship classes?
MSC World Class
The four new World Class ships are promised to be uniquely futuristic and highly innovative, combining the best state-of-the-art smart technology making their ships a truly unique place to be at sea. MSC Cruises also intends to introduce the most environmentally-friendly technology available on the high seas with the inclusion of LNG-propelled engines, designed to utilise natural gases and in turn minimising environmental impact.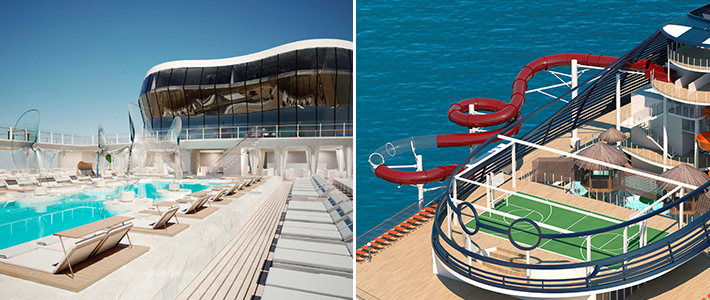 MSC Seaside Class
If sun, sea and unlimited amounts of fun are what you seek then look no further. The new MSC Seaside Class will be perfect for families and those seeking adventure. Set for launch in November 2017, MSC Seaside will come complete with a giant aqua park featuring 5 unique waterslides, an adventure trail located high up on the top deck allowing guests to climb and navigate a fun-filled ropes course, as well as a vibrant interior promenade located on a lower level filled with bars, restaurants, al fresco dining and a great selection of shops.
MSC Meraviglia Plus Class
MSC really do design wonderful vessels, and the Meraviglia Class is set to continue the trend. Tipped to be the biggest of all MSC Class ships when the first ship is delivered in May 2017, MSC Meraviglia will set the standard of what else is to come. With the ability to accommodate 6,300 passengers, Meraviglia Class will boast an array phenomenal facilities. From classical and contemporary art museums, to stunning visual events projected from a 95-by-6 metre LED sky screen. These two are just a dip in the ocean of the many amenities that will keep guests entertained throughout their entire journey.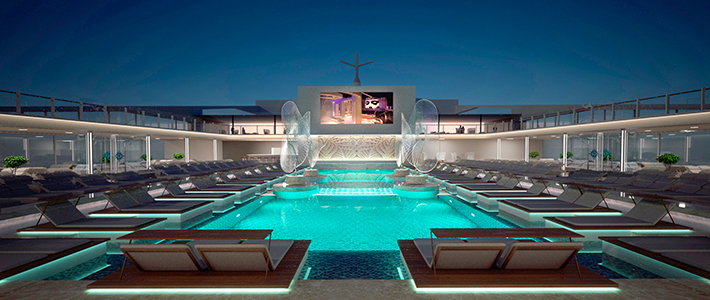 The cruise world is definitely in for a treat when all of these phenomenal ships reach completion in the coming years. With so many upcoming new ships from MSC Cruises we've put together all the important dates you need for your diaries.
Meraviglia Class
2 New Ships
Delivery dates: May 2017, Feb 2019
Gross Tonnage: 167 600
Metres in length: 315m
Maximum capacity: 5,714
Meraviglia Plus Class
2 New Ships
Delivery dates: Oct 2019, Sep 2020
Gross Tonnage: 177,100
Metres in length: 331m
Maximum capacity: 6,330
Seaside Class
3 New Ships
Delivery dates: Nov 2017, May 2018, May 2021
Gross Tonnage: 1600 00
Metres in length: 323m
Maximum capacity: 5,179
World Class
4 New Ships
Delivery dates: 2022, 2024, 2025, 2026 (Estimated year of completion)
Gross Tonnage: 200 000 +
Metres in length: n/a
Maximum capacity: n/a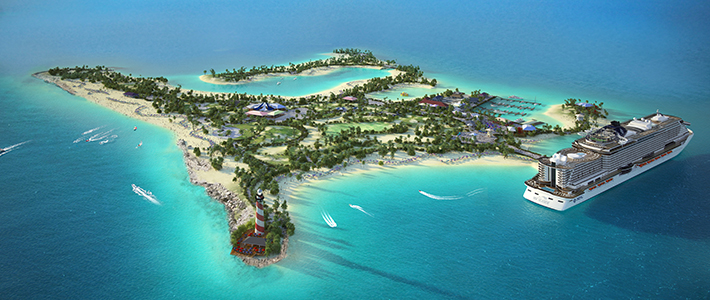 Click here for more information about MSC Cruises impressive fleet.
A whole world of discovery awaits you in 2016 with Planet Cruise, make this a year to remember.
Back to cruise guides and features
Go