Thank you to everyone that entered our competition by submitting in less than 500 words, why they love Planet Cruise TV. We've thoroughly enjoyed reading all of your kind comments and we wanted to share some of our favourites with you!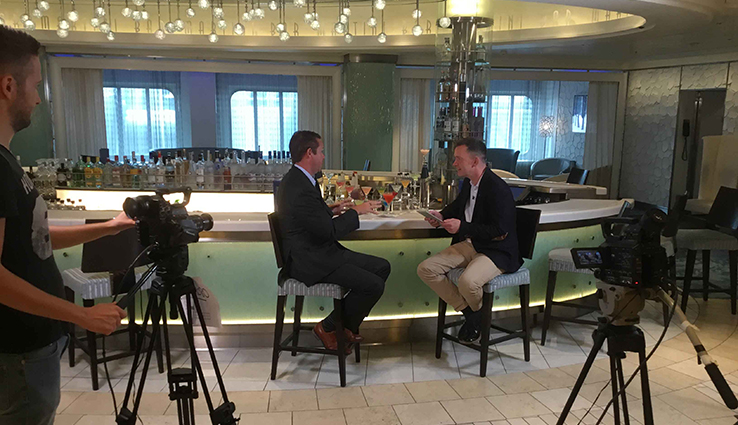 "Giving the best advice and informative tips about exotic ports and fabulous trips. Helping us choose on which ship to go, congratulations Planet Cruise on your 500th show."
"The deals are just incredible; the presenters know so much, they give us loads of hints and tips, with a very friendly touch. So now you've reached 500, and Sean's still looking great! I know I'll keep on watching on Tuesday night at eight!"
"Every Tuesday night we always tune in to our favourite programme with a tonic and gin. Sean and Keith, Justin and Glen, they are the nautically knowledgeable men."
"Prices shown for all cabins and dates with full explanations. Choices of ships, travel dates and best of all those destinations. Each cruise described in full detail, by people who have already tried it. Gives you so much information and the confidence to buy it."
"With such friendly staff answering the phone, whether travelling in groups or on holiday alone. Exclusive offers, upgrades and deals, fantastic prices - some are real steals."
"Travel the world from your own armchair, simply watching Planet Cruise on air, presenters that have all cruised a lot, who show the ships that are really hot."
"Anyone wanting to travel should certainly tune into this show. Their expertise is outstanding; they'll tell you all you need to know. So if you are thinking of taking a holiday, what have you got to lose? Just switch on your TV and watch Ideal World and Planet Cruise."
"With just a deposit you're almost there, holidays of a lifetime at prices fair. All portrayed with charm and style, making your vacation go with a smile."
"Ideal World and Planet Cruise a mix that helps you dream. A collection of cruise holidays, the best you've ever seen. Destinations you can only imagine on ships that make you say 'wow', instead of waiting and longing, they show that you can do it NOW."
"Presenters that know what they are talking about and tell it like it is. You can ponder all the choices without getting yourself in a tiz. Sitting in your armchair, cup of tea to hand, information given in an easy way to understand."
Catch us on Ideal World at 8pm every Tuesday for friendly hints and tips and exclusive TV offers.
Sky 654, Freeview 22, Freesat 812, Virgin 747
Back to cruise guides and features
Go