TUI Discovery
joins the
Marella Cruises
fleet from Royal Caribbean International's Vision Class. Previously known as Thomson Discovery, she now sails by the new name of TUI Discovery after a spectacular launch event in Palma, Majorca earlier this year.
The exciting launch event saw Grammy award winning artist Jess Glynne perform her bestselling hits, plus a collection of dancers from all over the world entertaining the crowd with performances inspired by TUI Discoveries itineraries. A formal christening took place with Marella Cruises employees and the ships godmothers Mimi Kasomwoshi Ragui and Hazel Ceguera in attendance.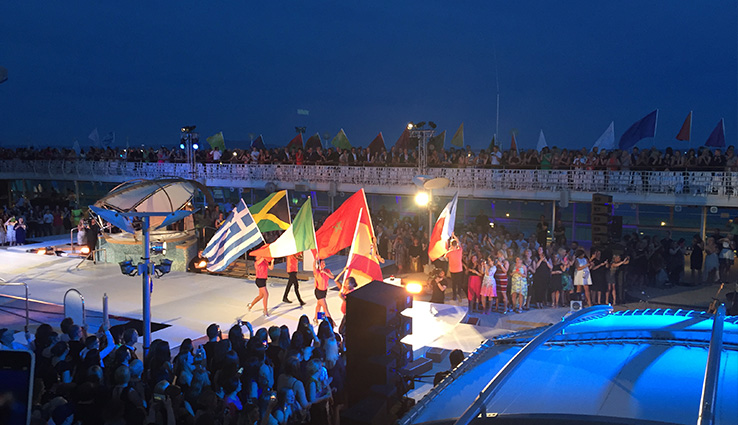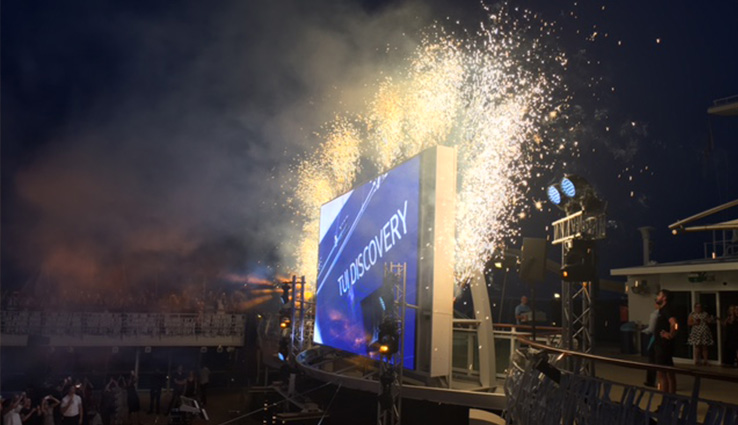 The Planet Cruise team were lucky enough to be at the launch event in Palma and got a first-hand look at life onboard TUI Discovery, find out their first impressions below.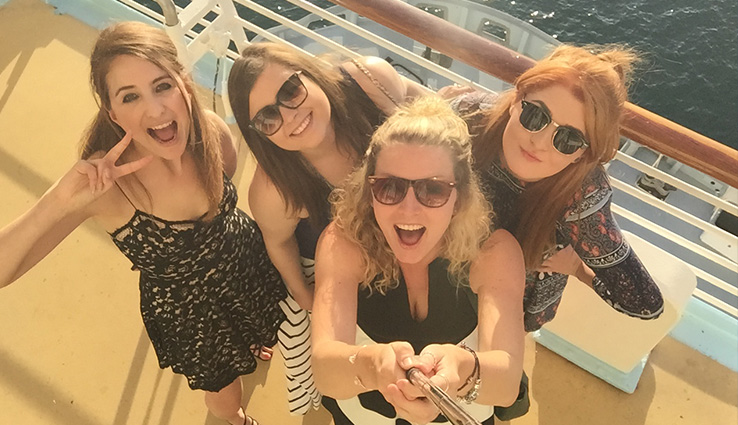 Steve – Commercial Team
Lovely ship, as you board you are greeted with the stunning atrium which soars to the top of the ship. The ship itself felt very spacious & bright when walking around. The staff were superb as was the food at lunch and dinner, I stayed in a Deluxe balcony cabin which I was very impressed with. It was very spacious with a good sized balcony and came fully equipped with Clarins toiletries.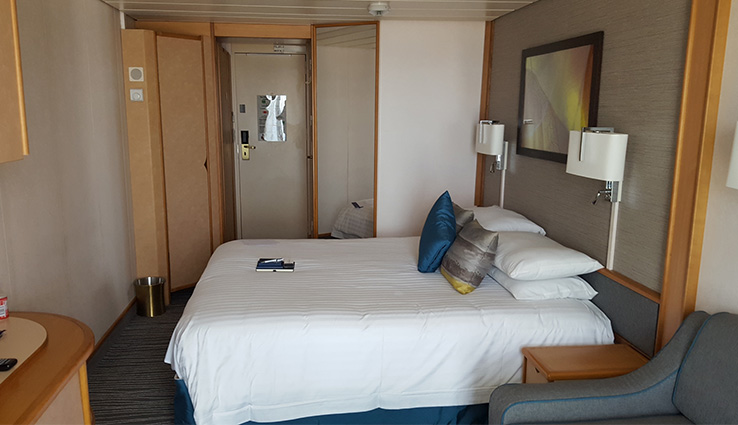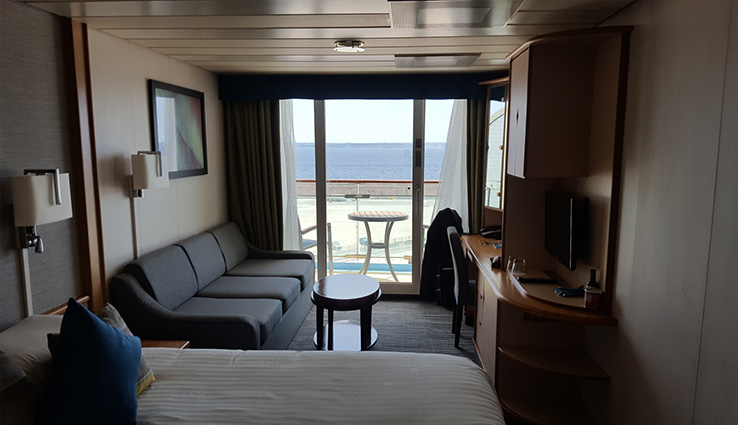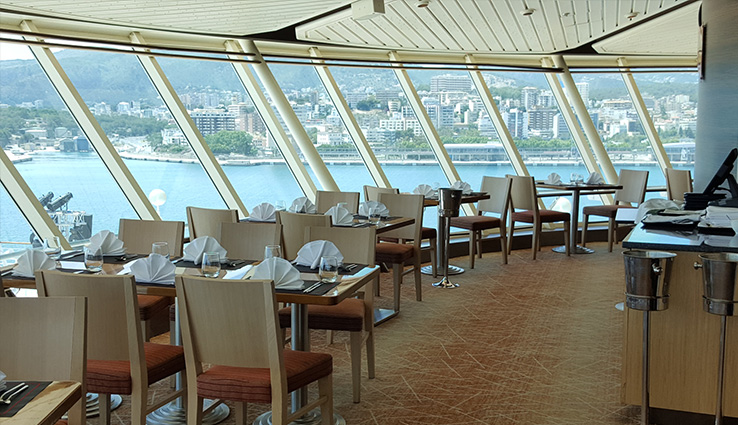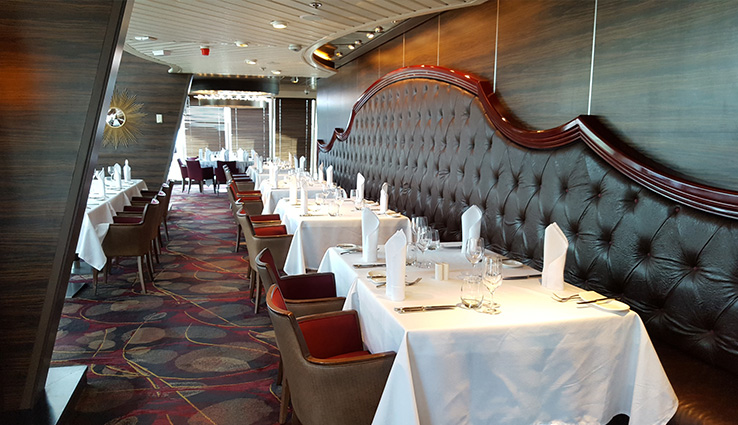 Simone – Planet Cruise MD The ship looked fabulous as she was only refurbished about 18 months before the recent transformation into Tui Discovery. It's a big step change for Marella Cruises, with a great selection of venues and speciality dining options; Most importantly lots of balcony cabins and suites.
Becci – Marketing Team For someone who is fairly new to ocean cruising, TUI Discovery was a great introduction for me and I had a great time on board. The facilities were fantastic, with a great selection of bars and restaurants to choose from. From the moment we arrived at the port, the staff were friendly and attentive; nothing was too much trouble. The interior was decorated to a high standard and the staple TUI blue colour was evident throughout the ship, I was especially impressed with the beautiful atrium and the open pool area. The ship was spacious and easy to navigate your way around – even after a few G&T's at the bar!
Some of our favourite onboard features include
- the pools, whirlpools and spa, open air cinema, Breakout and Escape Room live game, climbing wall and mini golf course.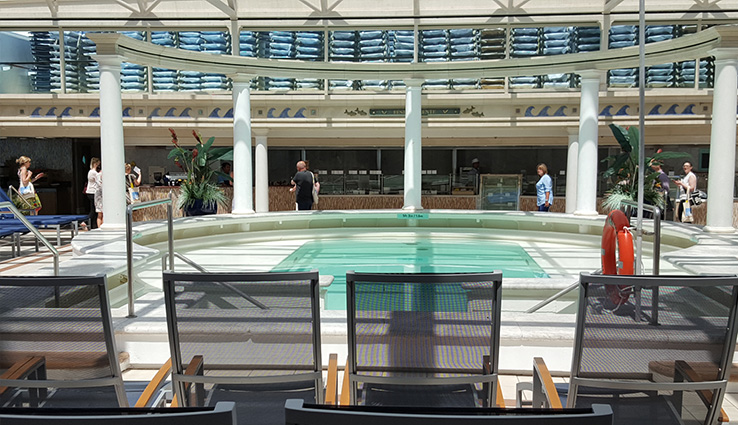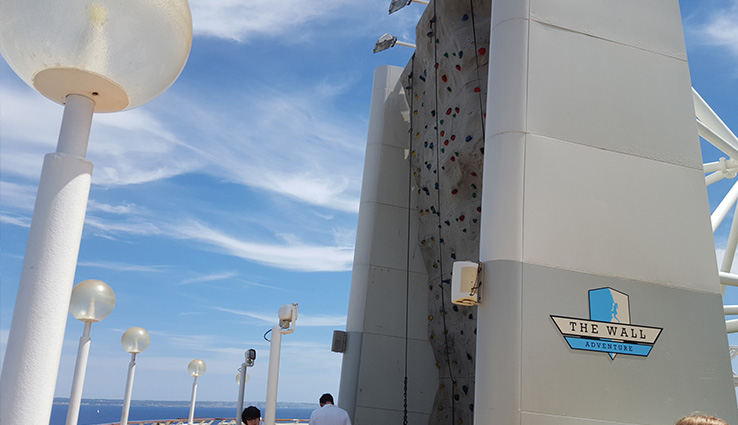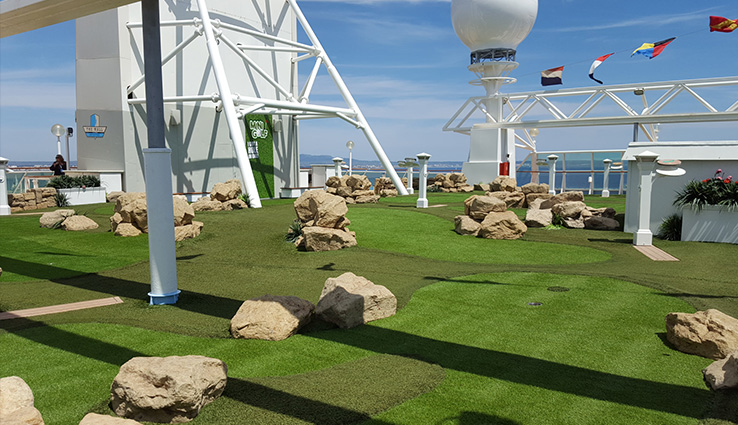 Find out more about TUI Discovery in our dedicated Planet Cruise Weekly feature below. Planet Cruise Weekly discusses all the latest cruise news and covers the cruise topics you want to know about, subscribe to our
YouTube channel
and be notified of new episodes each week.
Back to cruise guides and features
Go