As we look forward to a new year filled with exciting endeavours, we can't help but feel nostalgic about the successes we've shared in 2016 and the many great things that happened in the cruise industry.
The Introduction of Planet Cruise Weekly
This year we introduced a new YouTube series, Planet Cruise Weekly, with Keith Maynard & special guests. It is fantastic to see our number of subscribers increase since then, and to hear from our loyal viewers who tune in every single week. Covering new ship launches, the latest cruise industry news, top tips & advice, plus piles of holiday inspiration, each episode is designed around you. Is there a particular topic you'd like us to cover? Let us know & comment on our videos!
Browse our
Planet Cruise Weekly Playlist
or get in the Christmas cruising spirit with our Christmas edition.
Unique Adventure Holidays

This year we launched a new and improved range of holidays named Unique Adventures, which are personally tailored by us, so you won't find them anywhere else! They are perfect for anyone looking for an exotic holiday, or who enjoy getting off the beaten track for a holiday experience that's a little bit different. What's more, is that you can tailor-make everything to your own preferences, so you no longer have to book a holiday that spends a short amount of time somewhere you're not 100% interested in. We are thrilled to see our new brand proving so popular with our customers!
We recently designed two brochures full of Unique Adventures & inspiring content for anyone with an itch to travel to Asia or Alaska.
Specialist Cruising
2016 was the year we expanded our offering of personally Escorted F1 Grand Prix Cruises – and how triumphant they've proven to be! Learn all about this once-in-a-lifetime trip and watch our F1 Grand Prix Cruise Planet Cruise Weekly Special.
We co-hosted The Calgary Stampede cruise itinerary, which included an extraordinary Rocky Mountaineer journey as well as the rodeo, which only occurs once every year. See our photos from the trip and get exclusive top tips for the
Rocky Mountaineer and Calgary Stampede
experience.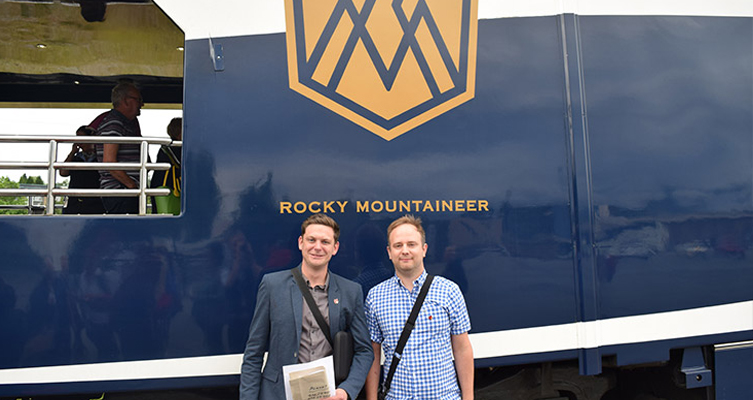 Single cruisers, we've not forgotten about you! This year we expanded our
blog content for single cruisers
and have introduced emails specifically designed for those who prefer to travel solo. We continue to secure single cruising deals with no or low single supplement.
River & Luxury Cruising
This year we won our first ever set of river awards, and we're particularly thrilled to have been awarded River Cruise Line Agent of the Year! We would like to thank our River Cruise Product Manager, Margaret McCorriston who played a vital part in our success this year, and subsequently won 'River Cruise Ambassador of the Year' for her continued commitment to making the river cruising experience a special one for each of our customers.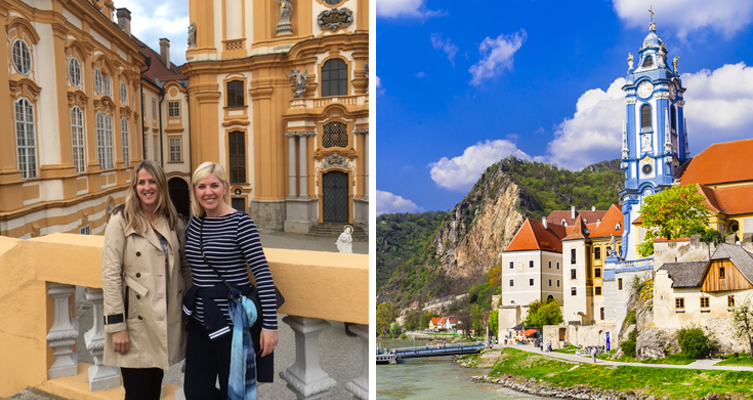 Awards We've Won
As well as the aforementioned river awards, we've continued to solidify our No.1 Agent positions with
awards
such as Best Agency for MSC Cruises & Carnival Corporation, Platinum Agent Status for Crystal Cruises & Best Specialist Agent for Passengers, awarded by Celebrity Cruises.
Planet Cruise Events
2016 saw 100's of people walk through the doors at our cruise shows. The Planet Cruise Show was held once again at the exciting Ageas Bowl in June of this year where we were joined with our very good friends Shaun Ryan and Keith Maynard who stole the day. The date of the planet show fell on the Queen's birthday this year so we wanted to ensure we got involved with the celebrations and made it a royal affair with the queen herself being in attendance (as a life-size pop up ;) ). This year's show was the most successful show we have hosted to date with there being over 800 in attendance throughout the day.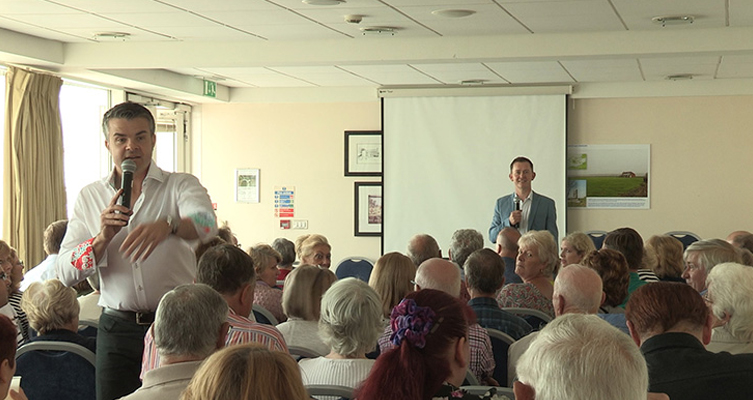 2016 saw the debut of the very first River and Luxury Cruise Show which was held within the spectacular grounds of The Old Thorns. We weren't sure as what to expect from this show given that it was the first one, however with over 200 people in attendance on the day and fascinating industry expert talks. The day was seen to be such a success, we've scheduled in another 2 River and Luxury Cruise Shows for 2017.
Industry Events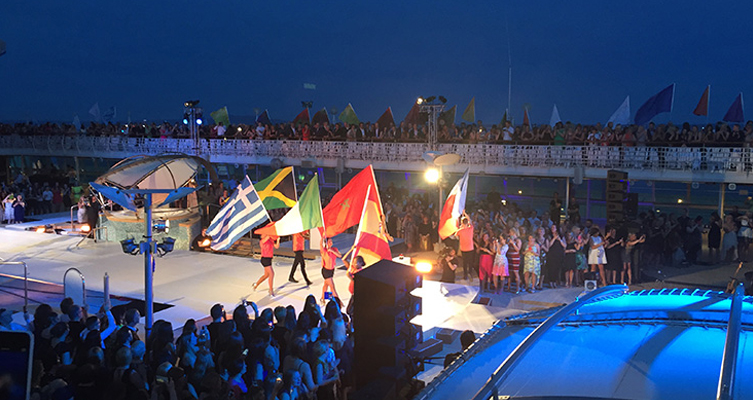 Many of us were lucky enough to explore The Largest Ship at Sea,
Harmony of the Seas
, before she set sail for her maiden voyage.
The Team On Tour
We've sent the team on many an adventure this year so that we can best advise based on first-hand experience.
Most recently, our Direct Marketing Manager, Becci & our Events Manager, Ellen were extremely lucky to cruise on the newly launched, Seven Seas Explorer.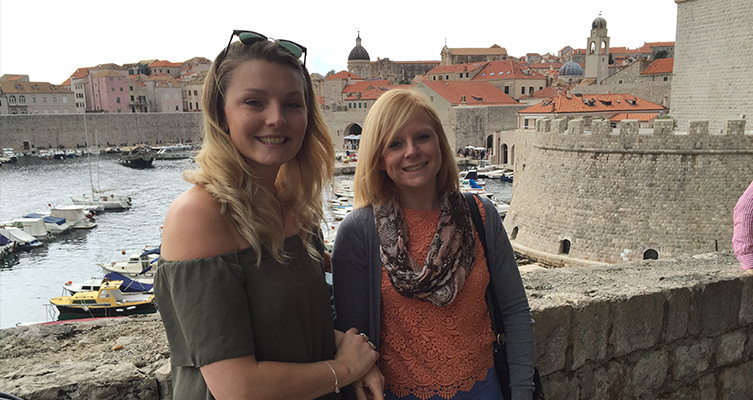 Back in the summer, Becci, as well some of our cruise experts, Nicolle, Laura & Bethanie, cruised the Mediterranean onboard TUI Discovery. Find out more about
what to expect onboard TUI Discovery
.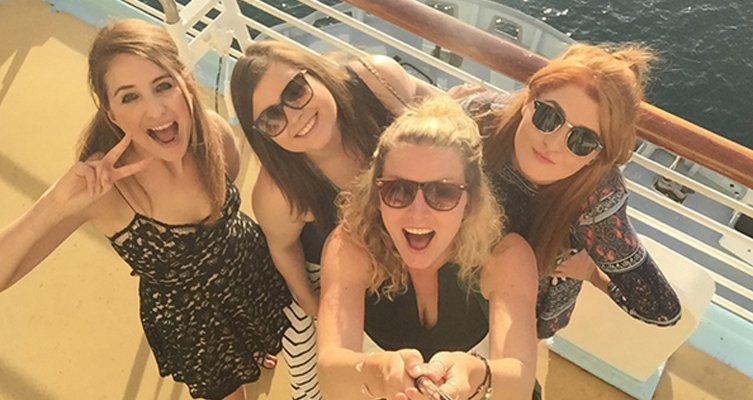 If you ever wanted an honest opinion about something, John, a Cruise Expert at Planet Cruise is your guy. We thought he would be the perfect person to cruise with Saga, here's his
tell-all about a cruise with Saga
.
As we say goodbye to 2016, we're looking forward to welcoming in the New Year and seeing what 2017 has in store; with more brand new ships launching, new exciting itineraries and more destinations to discover than ever before, 2017 is set to be one exciting year, and we can't wait to explore more of the world with you!
Back to cruise guides and features
Go