Rome - via Civitavecchia - is a common destination on many cruises around the Mediterranean, however often passengers will have just one day in port. This might initially seem like not enough time to explore such a charismatic destination, but you'll be surprised how much you can fit into such limited time. Read on to find out how to experience Rome to the fullest in just one day.
How to get to Rome from Civitavecchia
The heart of Rome lies roughly 75km away from the port of Civitavecchia, where the cruise ships dock. Luckily, both cities are well connected through different travel routes, making it easy to get to Rome in whichever way suits you.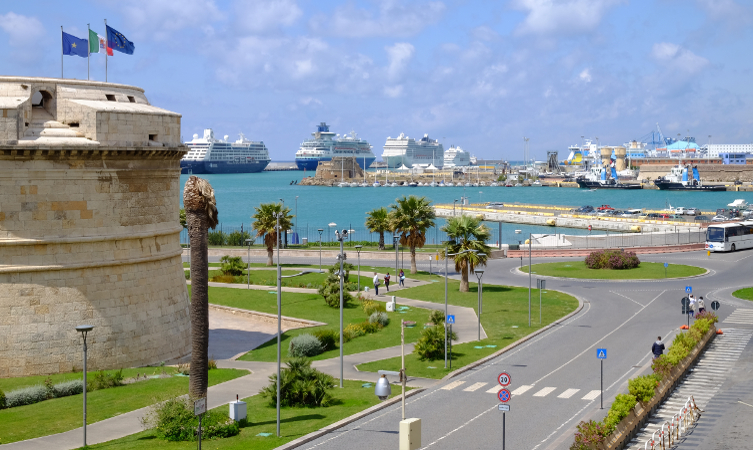 Travelling by train is one of the quickest, most stress-free ways, with Inter-City trains taking just 50 minutes. At the time of writing tickets cost €11 each way, and if you're not jetting to Rome with a pre-booked excursion, this is the safest and most comfortable way to travel. You can also reach Rome by bus, which takes approximately an hour and forty minutes with prices ranging from €3.90- €4.50, or you could also hire a private transfer, but this comes with a hefty price tag starting from €120 per car.
Top Things to See in Rome
With so many things to do and so many places to see, cramming Rome into one day may seem impossible, but alongside some careful planning - anything is possible.
Tips for Seeing the Vatican
If you wish to visit the Vatican, head to the nearest metro station and make your way to the Vatican Area. You'll find dozens of people selling guided tours to the nearby museums and St. Peter's Basilica, often at a reasonable price. Choose the next possible tour available, so you're not stuck waiting for it. If you have to wait a short while here, however, there are plenty of souvenir shops to browse, and some delicious cafés to have lunch or a Roman coffee in.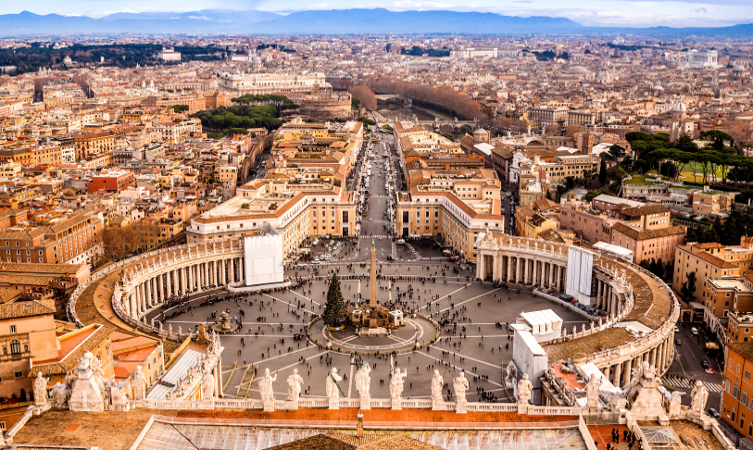 Tips for Seeing the Roman Forum and Colosseum
Instead of making a beeline for the Colosseum, we suggest you head to the Roman Forum first and grab a combination ticket for here and The Colosseum – the queues here will be much shorter here meaning more time to explore and less time waiting. When leaving, take the exit on the East side as this is closer to the Colosseum. Be sure to get in the correct queue with your pre-brought ticket and be enthralled by a world of gladiator fighting and naval battles!
Tips for Seeing Trevi Fountain & The Pantheon
Hail a taxi or hop on a bus to reach the idyllic Trevi Fountain. Buy some delicious gelato from a nearby shop to devour while sitting on the steps, and make a wish as you throw a coin from your right hand, over your left shoulder, following the urban legend of ensuring you will one day return to Rome. From here you could walk to the Pantheon, a former Roman temple with a beautiful architectural structure of the shape of a dome, which allows light in through a circle on the ceiling.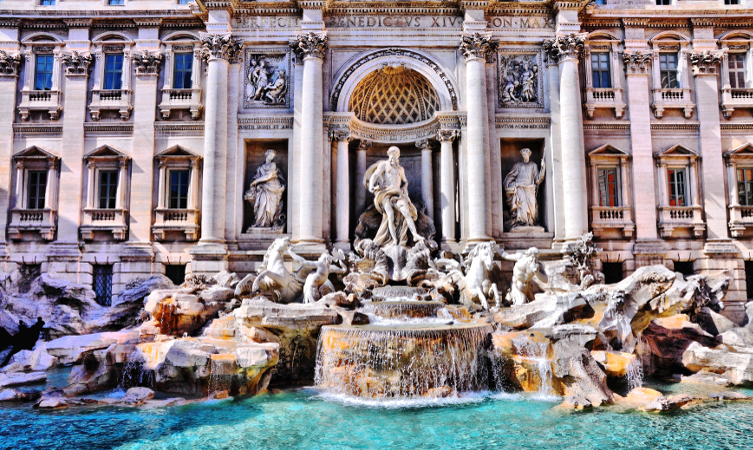 Where to Eat in Rome
If you're lucky enough to have an overnight or an evening in port whilst docked in Civitavecchia, we recommend heading to Rome's Piazza Navona for dinner. Here you'll find plenty of individual, authentic, and delicious restaurants to choose from, ending your day in Rome perfectly. Indulge into an incredible plate of cheesy pasta or pizza with the accompaniment of some fantastic Italian wine. And after dinner, if you have enough time before having to return to port, enjoy a drink in a rooftop bar and look out to the city's beauty and the picturesque night-lit Pantheon.
Hopefully you won't leave Rome feeling like you've missed anything after a long day of cramming in the sights you want to see most. But if you have, what a wonderful excuse it could be to book another holiday to this remarkable city. Take a look at our cruises that stop in Civitavecchia.
Back to cruise guides and features
Go