If Croatia's spectacular collection of islands happened to be a family, Hvar Island would undoubtedly be the little brother of the group. Known for its trendy ports, late night parties and boisterous personality, it has an unpredictable nature and a penchant for surprises. If there's one thing you can be certain of, however, it's a good time.
Beaches
You're going to want to enjoy the beautiful Croatian climate, so it's a good job Hvar has some splendid beaches. They're generally rocky or pebbly and situated in bays, but there are a number of natural sandy beaches. Each has its own personality and character, but they all have one thing in common: crystal clean water of an incredible turquoise vibrancy. Uvala Dubovica, for example, has all of the above going for it. A broad pebby affair, it is situated with a historic manor house in the background in a picturesque little bay. The shallow waters here make for good paddling territory if you're travelling with a family. Don't miss out on Grebisce as well - the silky soft sand here is the purest shade of white and the encroaching forest provides some much-needed shade.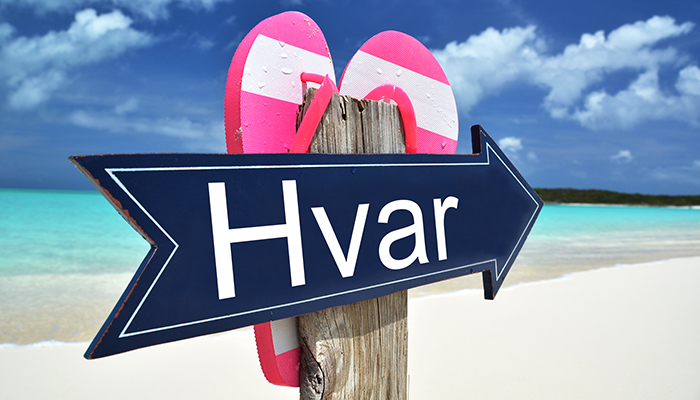 Nightlife
This is where Hvar Island gets much of its reputation for having a boisterous personality. The island's eponymous capital is the best place to go for a good time, with the party going on long into the early hours before everyone packs up for bed. From June to September in particular, you'll likely hear the music going on until 3am at the earliest every night. There's always a great atmosphere and a special flair, especially in the Carpe Diem club - a favourite among young holidaymakers on the island. It even has its own beach and you can party on the sands. Other great destinations to check out include the Veneranda bar, which is situated on the walls of what was once a monastery, and Hula Hula, a rustic beach bar with a fantastic sunset view and chill-out music.
Landscape
The spectacular landscape on Hvar is another reason why the island has a reputation for being a bit boisterous. Its stunning countryside is full of sheer cliffs, rocky crags and green rolling hills edged with lavender bushes that inspire adventure. It's well worth getting away from the city for a day if you can and taking a walk along the wild and exotic coastline. Rock climbing opportunities are in abundance but there are also opportunities for other sports, such as snorkelling, diving and hiking.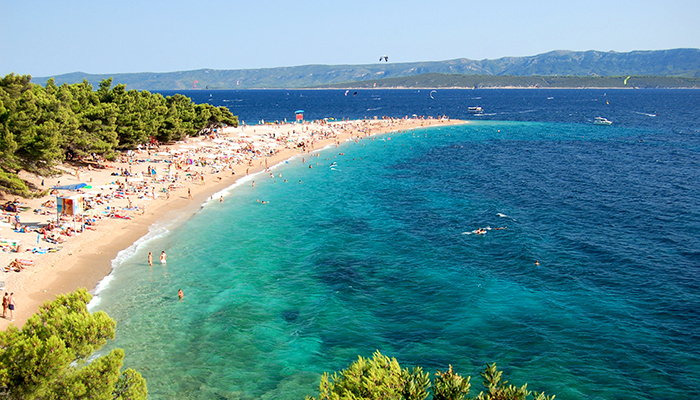 Food and drink
As Hvar is an island destination, you can expect many of the restaurants to serve fish, and they do it well. Local Croatian fare is known chiefly for its simplicity, but dishes are always extremely well done. There are many dishes to watch out for, including gregada (fish boiled with potatos), peeica na teeicu (goats cheese fried in sugar) and rozada (egg and milk pudding).
Back to cruise guides and features
Go