Introducing, 'Discovering Paris in under 24 hours'. We'd like to explore a little more about the world, and share with you our top tips and best features of its many spectacular destinations. Journey to Paris with our Digital Marketing Executive Myles, who shares all his secrets, tips, and first-hand experience of his short trip to this infamous capital city.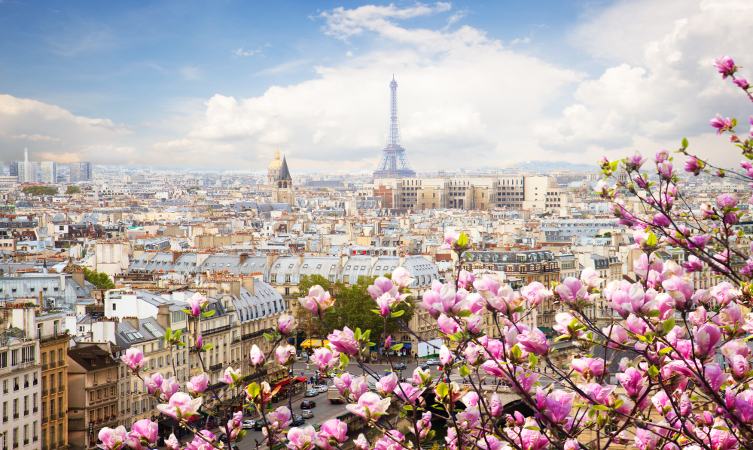 There is simply no place like Paris. The food, the fashion, the romantic allure, the architecture, the history, and trying to see it all in a mere 24-hours was seen as a hopeless task. However, with the following self-tested itinerary, you should get just enough of a taste of the city to feel like an honorary Parisian.
So though it's almost sinful to attempt to see any city in one day, as the saying goes, 'sometimes you've gotta do what you gotta do'.
My Journey Begins
5AM (London): I set off early on Saturday morning, taking the first train out of London St Pancras International at 5.40am, I had planned to sleep for the whole 2hr 40 minute journey but my excitement got the better of me. My concentration was firmly fixed on my note-riddled tour book (kindly brought for me as a birthday gift from our lovely marketing team), and my plan was to conquer the City of Light and enjoy all the delights it has to offer.
Arriving on the platform at Gare Du Nord was captivating; it almost felt as if I had arrived on the set of a traditional French film. Pigeons fluttered across the towering arched rooftops, a young couple ran along the platform to greet one another, and the aroma of freshly baked cakes and pastries lingered in the air like you imagine it would in a Disney film. But I wasn't here to admire the fine details; I wanted to see, feel, taste, and experience all that this magnificent city can boast.
Transport Tip: I purchased a package of 10 metro tickets for 14,10€ on the Euro-star. This meant I wouldn't have to keep stopping at each station to access the ticket machine, and it works out cheaper too (1,80€ for a single ticket).
9AM: After pulling myself away from the window of a patisserie, I headed underground to the Metro station. First stop, Notre Dame. Looming above Place du Paris on the Ile de la Cité is the iconic Cathédrale de Notre-Dame. One of the first Gothic cathedrals in Europe. Notre-Dame was created as a place of worship, and became internationally famous after Victor Hugo's book, and later Disney's film, The Hunchback of Notre Dame.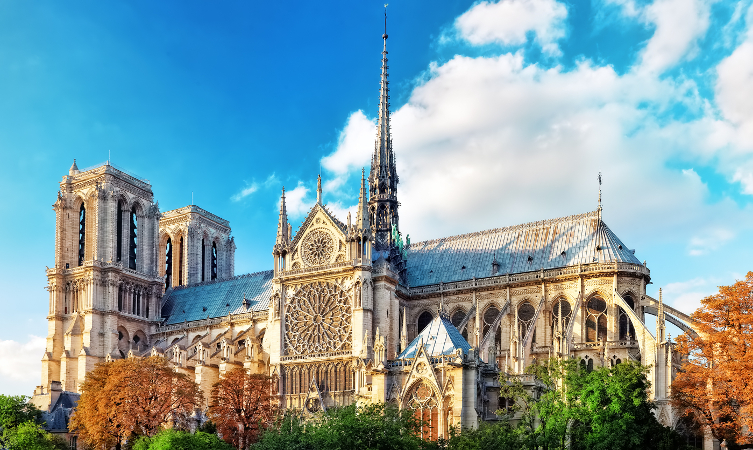 It is a sight to behold, from the towering marble columns and stained glass windows on the inside, to the fascinating gargoyles perched on the rooftop. If you have time and are feeling energetic, climb the stairs to the bell tower and take in the views of the city.
Foodie Tip: There is a delicious patisserie across the river from Notre Dame, it's very trendy and makes tasty baguettes and great cappuccinos.
11AM: The Louvre, a central landmark in the city and resting place to the enigmatic smile of the Mona Lisa. Located on the Right Bank of the Seine in the 1st arrondissement, The Louvre is widely considered one of the greatest museums, and is also one of the largest in the world. To make the most of the time I had on my journey, I made sure I ordered tickets in advance to avoid the tremendously long queue. The dizzying array of masterpieces is amazing to take in, and I left with tired legs after only managing to explore half (I will be back at Christmas to see the rest!).
This historic monument is a must-see, and remember to keep your selfie stick at the ready!
2PM: Lunch Time! After all that walking around, and admiring some of the finest pieces of art in the world, it was time for lunch.
I had boastfully said before my travels that I would eat a plate of Grenouille (frogs legs), but as an admirer of amphibians and reptiles I chickened-out. I decided to try the next well-known delicacy of Escargot, French for cooked land snails. A full plate of cooked snails was presented to me - I tried two but sadly I was hopeless! So instead I ordered a classic steak with all the trimmings and a glass of red wine, and went on my way.
3PM: Arc de Triomphe & Champs Elysees. Whenever I think of the arc the first thing that comes to mind is the image of hundreds of cyclists racing towards it at the finish of the Tour de France. It's very impressive in person, but be careful of the busy traffic when you're trying to get the perfect photo/selfie! It would be a sin to come to the centre of world fashion and not have a wonder through the main shopping district. Its wide pavements are filled with busy shoppers seeking out the latest designer pieces. From high-end retailers to small boutique stores, Paris simply has it all.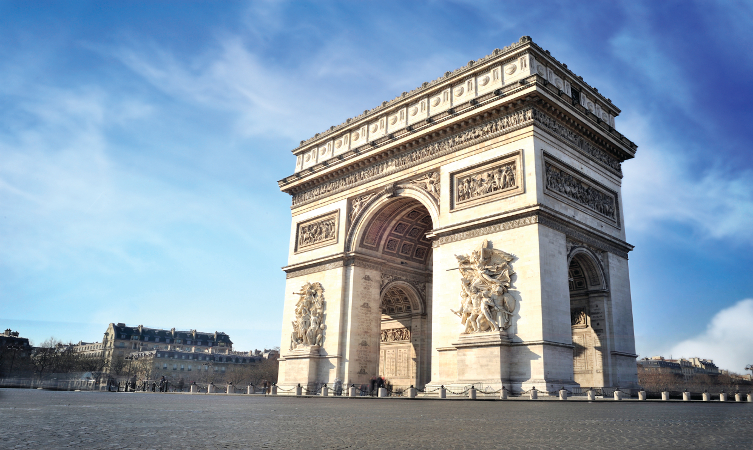 5PM: I arrived at the Eiffel Tower in the late afternoon, to find it bustling with crowds of tourists much like the Louvre. Thankfully I had already booked my ticket online for this attraction too! Adrenaline was pumping through my veins with excitement; this had been at the top of my bucket list for longer than I can remember. I decided to walk up to the first level, and 300 steps later I had made it - grinning with my arms aloft like a champion. I made the smart choice of taking the elevator to the third level (906 ft). At this height you truly see what Paris is made of. The view was magnificent; a memory I will never forget.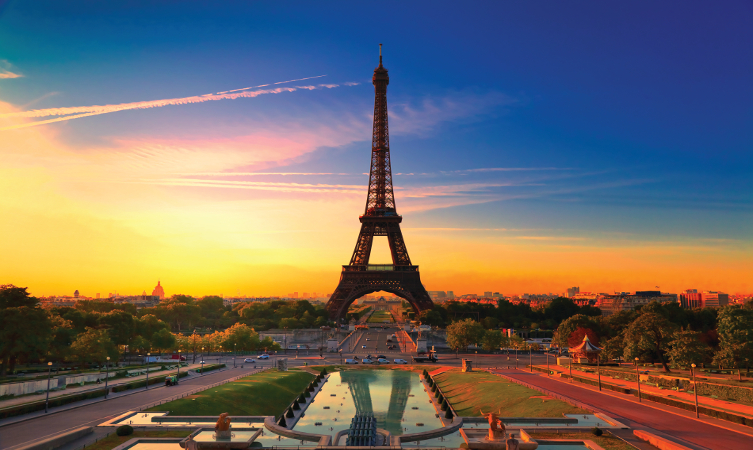 I jumped on the train to Montmartre, knowing I could take a stroll around Sacre Coeur and find some traditional French treats.
6PM: Snack Time! With so many options and so little time, (with difficulty) I narrowed down the selection of Parisian treats and deserts I wanted to try. Caramels, cheese, macaroons, gelato ice cream, crepes, crème brulee and a small souffle. Don't worry, I didn't eat them all at once; caramels, cheese, and macaroons work as great gifts to bring back.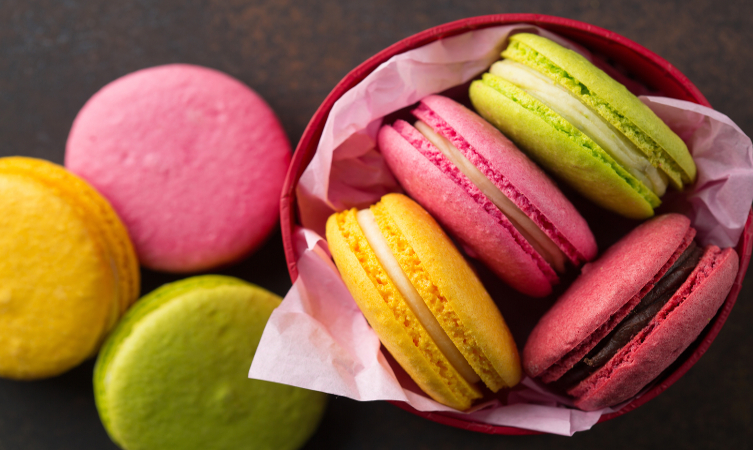 7PM: Sacre Coeur is picture perfect. It is located at the top of the city above its famous steps, offering breathtaking panoramic views of Paris. The best time to go is in the early evening when the sun begins to set. The steps were filled with tourists taking in the views whilst being serenaded by musicians performing close-by. Inside the iconic 1919 Basilica is a spectacular ceiling, which is decorated with the largest mosaic of Jesus Christ in the whole of France. If you have more time to stay and admire the surroundings, try and make it to a service.
8PM: My day in Paris was drawing to a close, and if my legs could talk they would have been yelling at me to sit down, so that I did. I took the metro back to Gare du Nord just in time to make my Euro-star train (the last train at 9.20pm). I made it in the nick of time, and slept all the way back to Kings Cross.
My Summary
With so much to see, experience and explore in Paris, it is physically impossible to see it all in less than 24 hours (I should know!), but I was delighted with my attempt. It's time to break from the norm, let your hair down and explore breath-taking destinations around the world including Paris.
Check out some of our exciting cruises in France, so you can start planning your own Parisian adventure.
Back to cruise guides and features
Go