The archipelago famous for inspiring Charles Darwin's theory of evolution, a cruise to the Galapagos Islands is not only every nature-lover's dream but also the best way to see the flora and fauna this stunning destination has to offer. Galapagos cruises offer the best way to Island hop on eye-opening excursions to see swimming iguanas, unique birds and giant tortoises.
Galapagos Islands Cruises
Home to prehistoric Iguanas, Blue Footed Boobies and ancient lumbering Giant Tortoises, cruises to the Galapagos Islands take you to a magical, unspoilt haven for incredible wildlife, flora and fauna. Charles Darwin made these islands his home while he worked on his theory of evolution and now they form a protected zone where the fascinating species can flourish and be appreciated by fortunate visitors. What's more, as well as enjoying expedition and adventure cruising to this spectacular archipelago, you can also combine Galapagos cruises with a pre or post-cruise hotel stay in Ecuador's capital city, Quito, ideal for combining an unforgettable adventure with a city break.
The best way to visit the Galapagos Islands is by sea, and with several world-class cruise lines offering voyages to this remote destination, you'll be able to visit in the utmost comfort and style. With luxury cruise ships from the likes of Silversea and Celebrity, you'll also be able to benefit from the expertise of nature and geology experts giving lectures and leading excursions. The combination of the fine dining, sublime comfort and fabulous personal service is a perfect accompaniment to the wonders of the natural world that you and your fellow guests will be lucky enough to witness.
Best Galapagos Cruise Holidays
When it comes to choosing which Galapagos cruise is the best for you, you'll need to consider which cruise ship you want to sail with, what time of year and whether you want to take the Inner or Outer Loop around the islands. Unlike many destinations, as a bucket-list location the Galapagos doesn't have budget alternatives so cheap Galapagos Islands cruises are not really an option but prices can fluctuate based on your cruise ship, cabin and season. On the other hand, for those wanting luxury and an extended package, a Galapgos cruise is ideal, with luxury, ultra-modern cruise ships and options to extend your stay to visit Machu Picchu on the Ecuadorian mainland before flying home.
Inner Loop
Inner Loop Galapagos cruise itineraries are the best route to see the famous Blue-Footed Boobies and typically sail a westward course calling on:
Daphne Major - for your first view of sea lions, tropical birds and the iconic blue-footed booby.
Egas Point, Santiago - black-sand beach boasts blue-water grottoes and a variety of wildlife from sea lions and Galapagos fur seals to Galapagos Hawks and the famous iguanas. In addition, if you go out snorkelling, you'll get to spot rainbows of colourful fish and even sea turtles!
Elizabeth Bay, Rabiday Island - discover this protected bay's distinctive red mangrove habitat and rich marine wildlife, known for its red sand, clear blue waters, and luscious greenery.
Tagus Cove, Isabela Island - take in flightless cormorants nesting and the saltwater Darwin Lake.
Sullivan Bay, Santiago Island - marvel at the fascinating geological landscapes of crusted black lava.
Bartolome Island - a budding photographer's dream of sparse volcanic scenery and colonies of local Galapagos penguins, along with fantastic snorkeling opportunities.
Las Bachas, Santa Cruz Island - this idyllic white-sand beach is popular for flamingos and is also one of the largest nesting areas of the Pacific Green Sea Turtle.
North Seymour Island - the largest colony and breeding ground of frigate birds where male frigates and blue-footed boobies conduct impressive mating rituals.
Outer Loop
Meanwhile, Outer Loop Galapagos cruise itineraries usually start at Daphne Island before heading south to Gardner Bay and then working their way around the archipelago clockwise. This route is the best to see Waved Albatross and Post Office Island Bay while other highlights include:
Cormorant Bay, Floreana Island - great photo opportunities of the flamingos in the lagoon and sea turtles nestings amongst the sand.
Moreno Point, Isabela Island - the best place to see the famous marine iguanas and sea turtles as well as sharks, stingrays and even flightless cormorants on the Galapagos' biggest island.
Urvina Bay, Isabela Island - explore the carcass of a once-underwater reef and keep a lookout for the illusive giant tortoises known to frequent the area.
Vicente Roca Point, Santa Cruz Island - home to dramatic volcanic landscapes, land dragons, sea lions and cool flora such as Galapagos cotton plants and giant prickly pear cactus.
Galapagos Cruise Vessels
You won't find big ocean liners full of tourists cluttering the pristine landscapes on a Galapagos cruise. Here cruise ships are specially designed and solely dedicated to being at one with the environment, being both environmentally friendly among the flora and fauna and also the nest way to get you up close to action in comfort and style.
The best Galapagos cruise vessels are: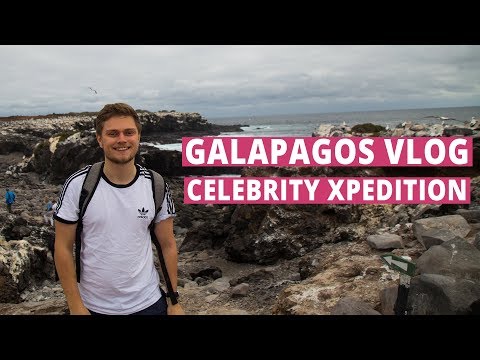 Visiting Galapagos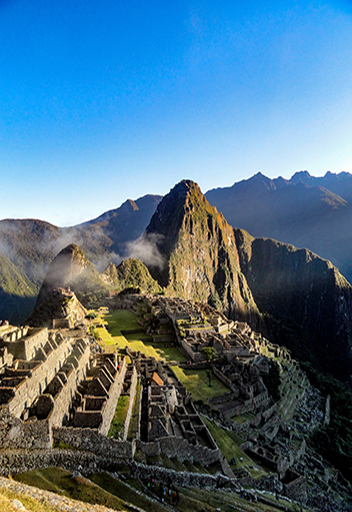 Galapagos Cruise and Stay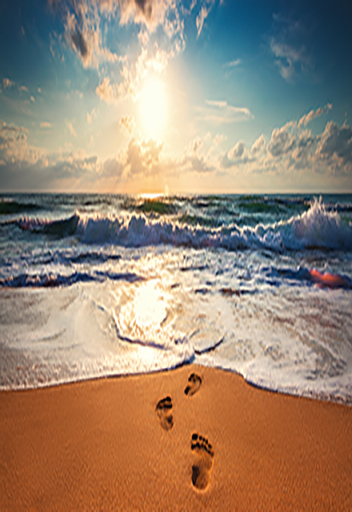 Galapagos Cruises Weather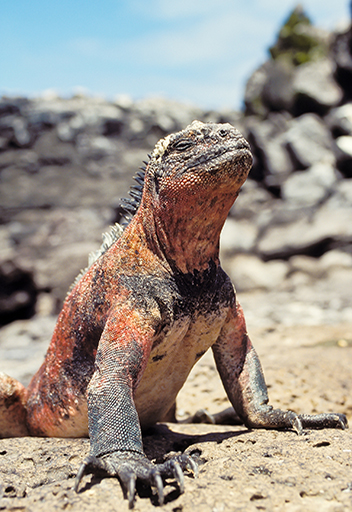 Galapagos Cruises Highlights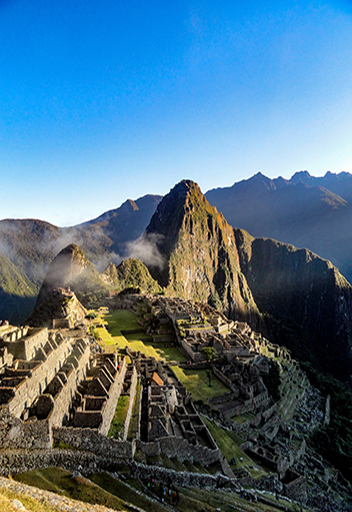 Galapagos Cruise and Stay
With cruises departing Quito, the capital of Ecuador, often with a hotel stay either side of your voyage out to the islands, there's also the chance to extend your adventure in South America with a cruise and stay tour of world-famous Machu Picchu. Here you can take the epic trail up into the Andes mountains to explore this incredible series of temples and mysteriously abandoned citadel. Here the views are as epic as the architectural feat of engineering as you look out over the stunning Urubamba river valley beyond.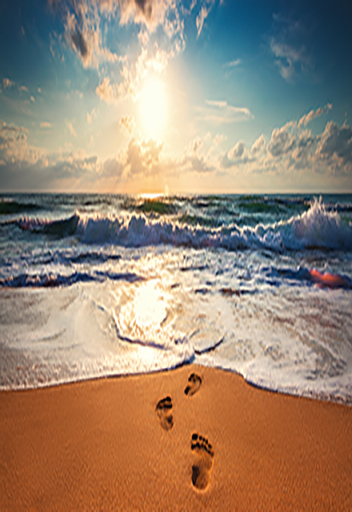 Galapagos Cruises Weather
Thanks to their temperate climate, the Galapagos Islands are a year-round cruise destination. If you're looking for the warmest weather, December to May is the time to visit. Although you may find rainy spells, this also means that the landscape is alive with blooming vegetation. However, the peak season for Galapagos cruises is June to December, where the slightly cooler temperatures and dryer weather attract the most visitors.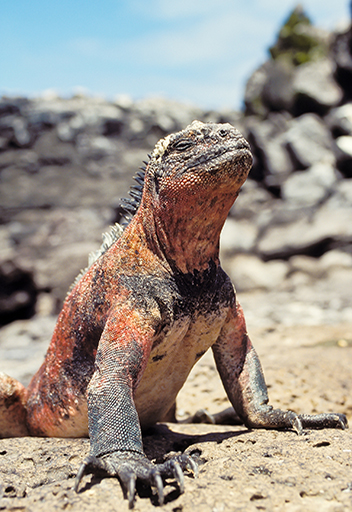 Galapagos Cruises Highlights
The Galapagos Islands are the perfect cruise destination for those looking to explore the great outdoors, so here are a few things to look out for during your visit:
Wildlife- there are many species that are unique to the area and you can spend the day in awe and fascination at these remarkably rare creatures. Animals you might just be lucky enough to spot are Waved Albatrosses, Blue Footed Boobies, whales, Land Iguanas and Giant Tortoises, to name just a few.
Snorkelling- get up close and personal with the diverse marine life by heading out on a snorkelling expedition. For the best underwater visibility and variety of fish, the best time to explore what lies beneath the surface is June to November.
Hiking- a Galapagos Islands cruise isn't just about the wildlife, it's also about the breathtaking scenery you'll see while you're there. From beaches coloured red by iron to inland lagoons, volcanos, lush greenery and stunning views, admiring the changing scenery is a must.
Galapagos Countries and Ports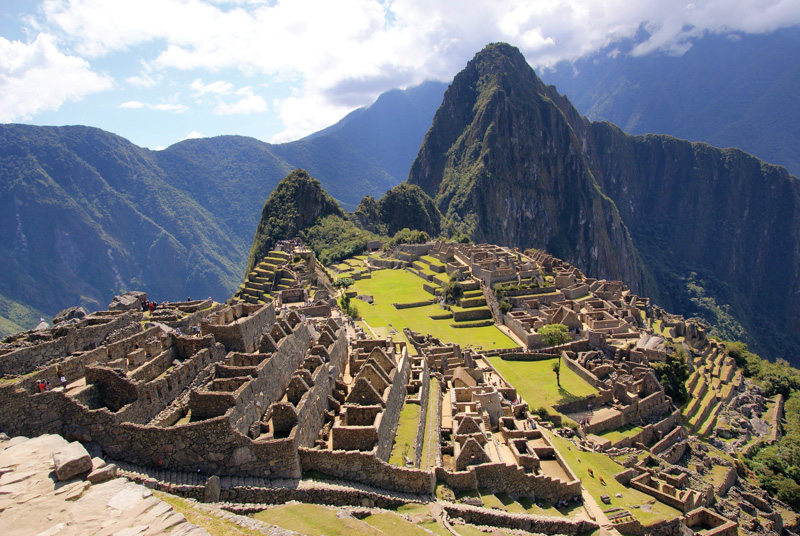 Machu Picchu
Add a cruise and stay land tour to your Galapagos cruise experience with a trip to the iconic Machu Picchu
View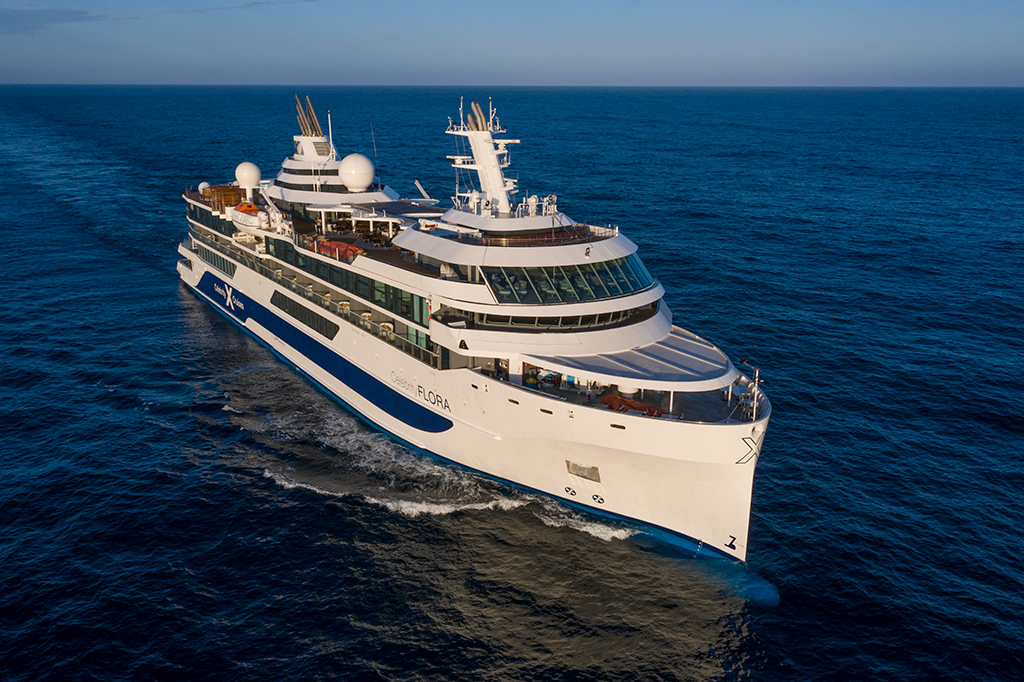 Celebrity Flora
Designed for the destination. Celebrity Flora takes you to the heart of the Galapagos
View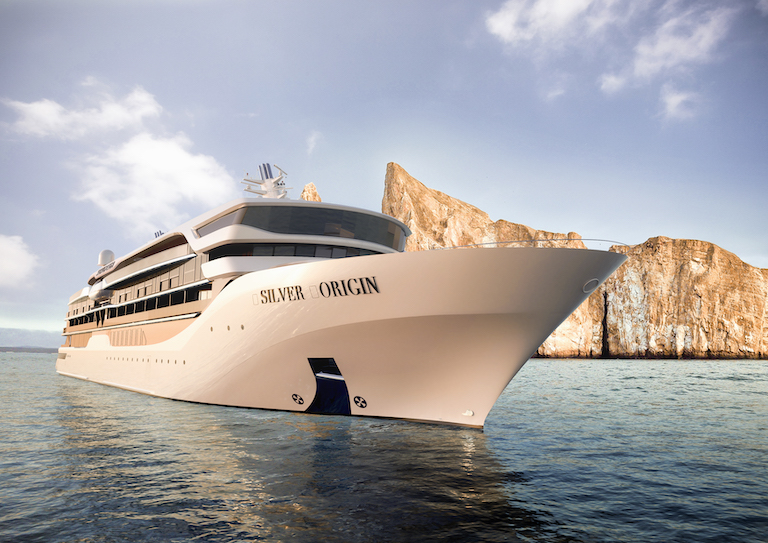 Silver Origin
Explore the Galapagos in luxury and style aboard Silver Origin
View
Cruise lines that visit Galapagos
Fresh from the blog
Find all the latest cruise-themed guides and news here!
Visit our blog