2017 will certainly be a year to remember, with significant events happening all over the globe. In the world of travel in particular, there have been all kinds of developments and surprises that have had an impact, and we at Planet Cruise have certainly seen an abundance of these! Read on for a brief look over all the highlights and important moments of this year.
Tailor-Made Tours
Each year we arrange some incredible organised trips for our customers, which offer guests opportunities to see some amazing places and be a part of some truly special experiences, whilst enjoying the reassurance of being accompanied by our well-trained and knowledgeable staff. This year included the brilliant Calgary Stampede event; a classic Canadian rodeo show which is both illuminating and exhilarating. We also hosted guests in some fantastic Grand Prix events, including Barcelona, Monaco, Singapore, and Abu Dhabi.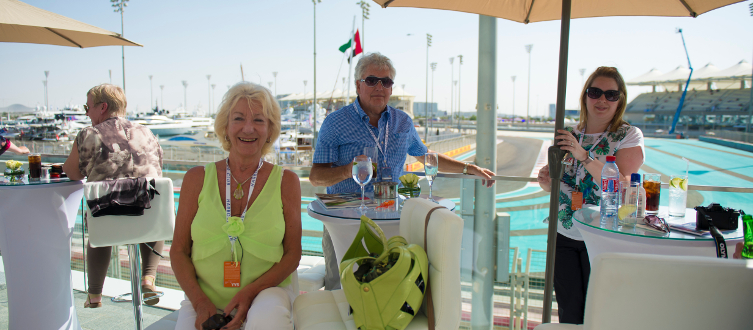 Events
Cruise fans in the south had the fantastic opportunity to ask questions and discuss all sorts of cruise matters with experts in the field, at the June Planet Cruise Holiday Show in Brighton. Representatives from cruise lines including P&O, Royal Caribbean, and Celebrity Cruises were all on hand to dish out advice and top tips for holidaymakers, and there were a number of talks about various topics, such as luxury cruising, river cruising, and of course a general Q&A session. Keep an eye out for events in 2018 so that you can take advantage of these helpful insights.
Team on Tour
Committed to ensuring our staff stay up-to-date and in the know where all things cruise are concerned, once again Planet Cruise made a conscious effort to send employees away on various trips throughout 2017. Some of the highlights include Marketing Partnership Manager Natalie's Norwegian adventure with Hurtigruten, Senior Commercial Executive Walter's stunning island-hopping trip to South East Asia, and Head of Digital Marketing Laura's dream cruise to Alaska.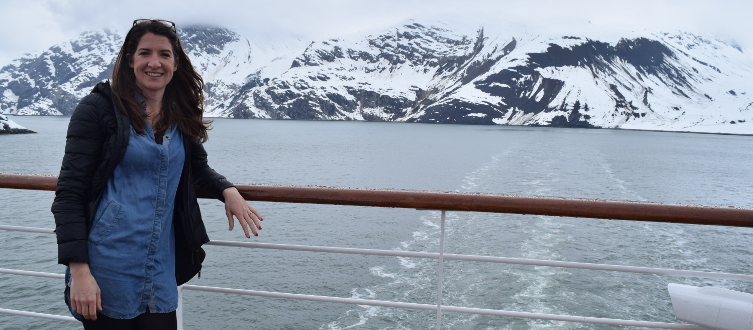 Big News for Cruise
2017 has brought with it many changes and fantastic advances in the cruise world. In August, The Carnival Corporation announced that P&O and Cunard will begin hosting same-sex marriage ceremonies onboard their ships from 2018. P&O Cruises is set to be the first British cruise line to do so, with the first wedding scheduled to take place in January 2018 on P&O Azura.
Another big change in the industry was Thomson Cruises' rebranding under the name of Marella Cruises. This decision was made in order to more succinctly distinguish the cruise line from the rest of the TUI holidays company.
More Ports to Choose From
MSC Cruises can now take guests to their exclusive destination, Sir Bani Yas Island. Located off the southwest Abu Dhabi coast, this is a stunning port boasting pretty beaches, various activities like paddle-boarding and an inflatable water park, and all kinds of excursions. There is also a nature reserve on the island, which is home to a number of endangered species. This cruise line is also set to turn heads in November 2018, when they open the largest private island resort in The Caribbean to cruise guests. Ocean Cay MSC Marine Reserve will be an impressive 95 acres.
Cuban ports are also seen on many more itineraries now, due to improving relations with North America. Locations like Havana and Santiago de Cuba are just some of the beautiful, popular areas which are now more commonly featured on Caribbean cruises.
Exciting Ship Refurbishments
A number of cruise lines have invested in their fleet this year, and carried out some brilliant and innovative refurbishments. In April Holland America Line's ms Westerdam was out of action for just 12 days, and returned with a stunning Explorations Central – an enriching environment designed to add to passenger's cultural immersion – among other new features. Crystal Cruises' Symphony and Serenity were both updated, and now boast more penthouse suites and dining options, including Umi Uma – a new venue designed by famous Japanese chef Nobu.
New Cruise Ships Launched this Year
Along with these new and exciting developments, many cruise lines have also brought new ships into the game this year. This only means more diversity and selection for holidaymakers when it comes to cruising opportunities, meaning more people are likely to find the trip of their dreams. New ships include:
MSC Meraviglia & MSC Seaside, MSC Cruises
Majestic Princess, Princess Cruises
Norwegian Joy, Norwegian Cruise Line
Silver Muse, Silversea
Viking Sky & Viking Sun, Viking Ocean Cruises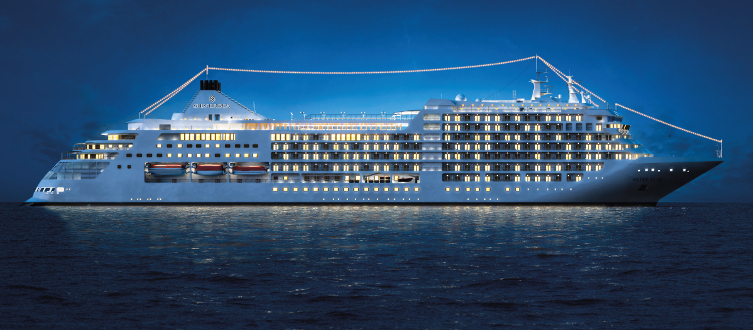 There have also been a number of plans announced for new ships in the coming years. Next year we can look out for:
Carnival Horizon, Carnival Cruises - April 2018
Symphony of the Seas, Royal Caribbean - April 2018
Norwegian Bliss, Norwegian Cruise Line - April 2018
MSC Seaview, MSC Cruises - May 2018
Nieuw Statendam, Holland America Line - November 2018
Celebrity Edge, Celebrity Cruises - December 2018
2017 has been very kind to us where awards are concerned. This year, Planet Cruise has been fortunate enough to win:
Online Agent of the Year, Travel2
Best River Cruise Agent - South, CLIA River Cruise Excellence Award
Top Agent for Scenic Waterways in the South, Scenic
Cruise Specialist of the Year, Royal Caribbean
Travel Business Partner of the Year, Carnival UK
Outstanding Contribution Award, Princess Cruises
In addition to this, we have also been nominated for two Wave Awards, which are due to be announced in March 2018. Be sure to vote for us for the Best Cruise Travel Agent and/or Best Cruise Online Travel Agent.
2017 has truly been a whirlwind of a year, and no doubt 2018 will also have all kinds of changes and adventures in store. Be sure to sign up for our newsletter to stay up to date with cruise news and travel trends in the future.
Back to cruise guides and features
Go