Yoga is a hugely popular ancient form of exercise which provides multiple benefits for the mind, body and soul. There are many different variations of yoga practised worldwide and almost all of them are at best within a calm and tranquil atmosphere, allowing participants to relax and focus on the moment.
Yoga is known to aid not only physical health concerns including strength and flexibility but it is also a trusted mood enhancer and can assist with stress, sleep deprivation and mental wellbeing. As a non-competitive sport, yoga rests wholly on personal growth and encourages participants to refocus the mind during somewhat stressful modern times.
Although non-competitive and aimed at personal development, yoga can still be a wonderfully social experience. Yoga classes, yoga retreats and even yoga cruises are available and accommodating to all levels of participants.
One of the most attractive aspects of yoga is that it can take you all over the world. Either with an organised group or in the comfort of your own company, once you feel confident to practice alone. The best conditions would involve a peaceful and serene setting with little noise or chance of disruption. Being outdoors allows you to reconnect with nature and if you can locate a perfectly picturesque sunset or sunrise to salute (a well-known yoga practice) then you're on track to finding your own well-being wonderland.
An insider tip from consulted yoga teacher, Deborah Richards "remember your bug spray when practicing yoga outside if the climate is tropical or hot, and aim for early mornings or evenings when the air is cooler and the sun is less powerful".
See where yoga can take you with these 5 inspiring backdrops. This ancient practice was introduced around 5,000 years ago in India, so let's start there.
India
The birthplace of yoga. Choose from several renowned yoga retreats or wander free and find your own place.
Mexico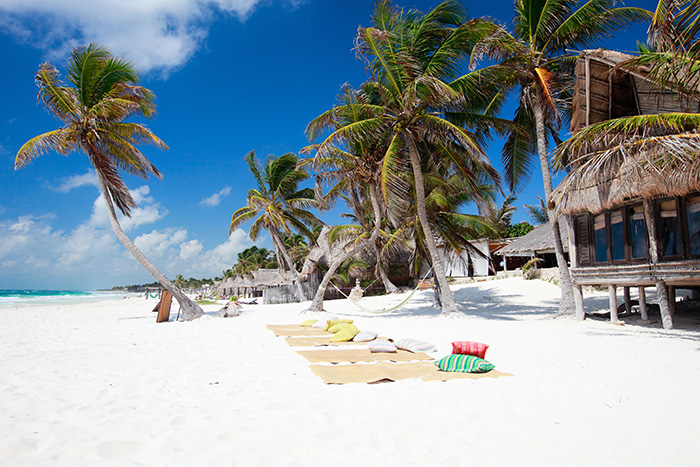 Tulum is a stunningly picturesque location on the Mexican Riviera. Also home to luxury yoga retreats and some of the world's best beaches. Visit Mexico's incredible cenotes for a little added adventure.
Ibiza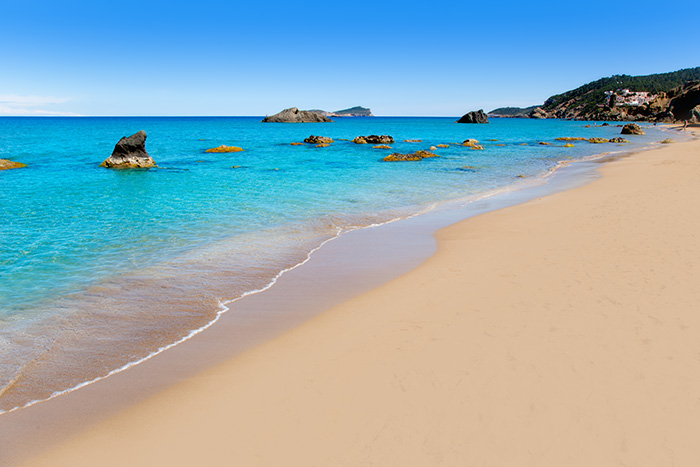 Aiguas Blanques Beach. Ibiza has many peaceful places outside of the party town. Hire a car and hunt down a secluded spot.
Nicaragua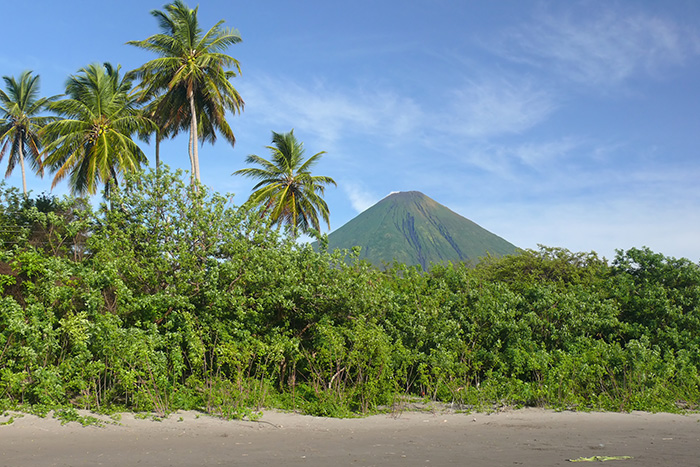 Isla Ometepe. An island of two volcanoes, this exotic destination allows you to wholly connect with nature. Don't miss the hot springs and waterfalls.
Thailand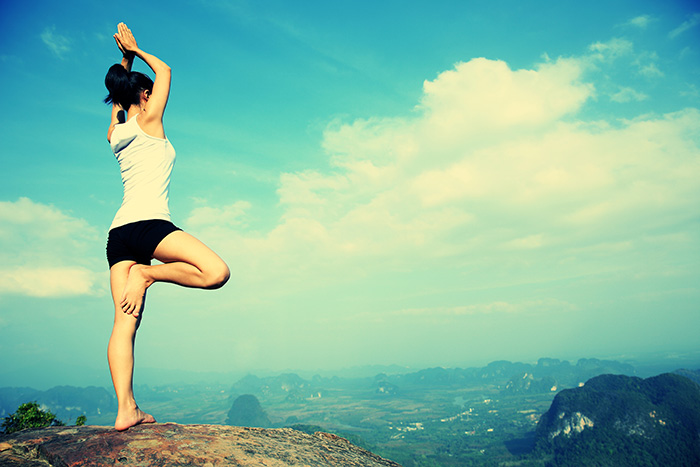 Thailand is brimming with spas, wellbeing centres and perfect places for outdoor yoga. Head for the hills for unbelievable views.
Back to cruise guides and features
Go