Updated November 2017
South America is a vast continent that covers a range of different climates and cultures, extending from the tropical Caribbean region, all the way down to Tierra del Fuego on the fringes of the Antarctic. It includes the incredible Amazon rainforest, and the towering Andes mountains, meaning that despite the fact that the continent is home to just 13 countries, it encompasses an enormous amount of variation. This is expressed in a number of ways, including art, music, dress, and language, but arguably, one of the most interesting manifestations of the continent's diversity is the food.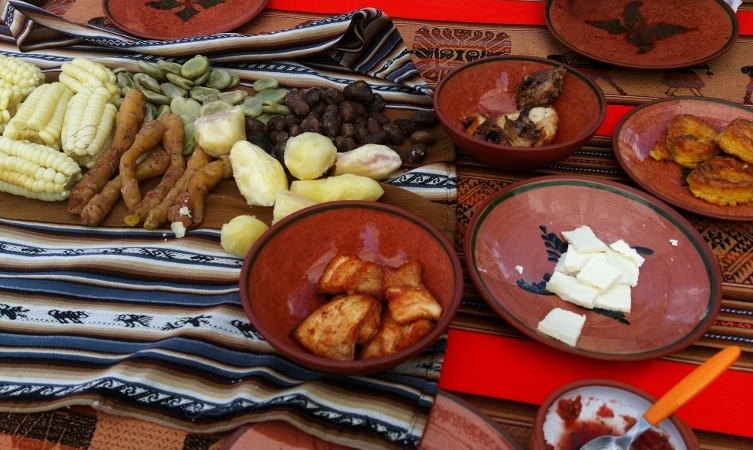 Naturally, cuisine will always play a major role in any holiday, and trying new and exotic foods is something that most of us look forward to when visiting previously unexplored places. So, what can you expect to find on your plate when you set foot in South America? Read on to find out.

Argentine Steak
Argentina is perhaps most famous for three things: football, tango, and steak. While it might be possible to steer clear of the former two if you're not interested, you're likely to find the latter to be pretty much unavoidable when visiting the country. Steak is more than just a local delicacy - it's a national obsession.

The capital, Buenos Aires, is home to some of the finest steak restaurants in the world, with the likes of La Cabrera in the upmarket neighbourhood of Palermo, and Desnivel in bohemian San Telmo being among the most popular. When visiting one of these, you'll have your choice of all the premium cuts, with the likes of bife de lomo (tenderloin), bife de chorizo (sirloin), bife de costilla (T-bone) and ojo de bife (ribeye) all appearing on menus. Meals are usually accompanied with a salad and a side-dish containing a sauce called chimichurri.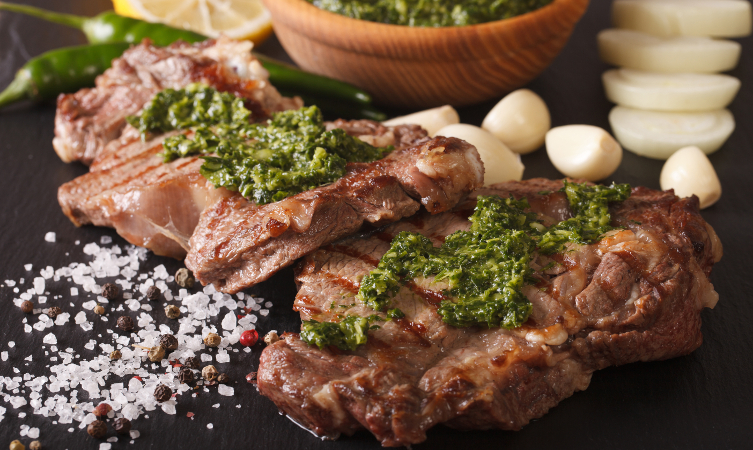 Interestingly, chimichurri is said to have been invented by a British military official who spent a number of years living in India, where he developed a taste for curry. After being re-stationed in South America, he attempted to recreate his favourite dishes from the sub-continent using local ingredients, inadvertently inventing what was to become Argentina's favourite sauce for meat. It contains oil, vinegar, garlic and a number of herbs and spices, and while it really doesn't taste much like curry, it is still absolutely delicious.
As a word of warning, it helps to know a few important terms when ordering steak in Argentina. In general, the concept of 'well done' doesn't exist here, as all cuts are enjoyed rare or medium rare. The term 'al punto' refers to steak that is basically just flash-fried, meaning it is browned on the outside and pretty much raw in the middle. If this sounds a little too extreme to you, instead you might want to ask for your steak to be 'jugoso', which means juicy, and is the equivalent of medium-rare.
Colombian Coffee
Many people consider Colombian coffee to be the best in the world, so if you happen to be stopping off in the country while on a South American cruise, be sure to try a cup of two of the black stuff. The Zona Cafetera - or coffee region - is located in the centre of Colombia, where the terrain and climate are perfect for growing coffee beans. The most popular city in this part of the country is Medellin, the capital of Antioquia, but if you have enough time you really should make the effort to visit Salento, which is further away from the main urbanised hubs. It's here that you'll find most of Colombia's top coffee plantations. Many of these offer tours to visitors, allowing guests to see how the world's favourite pick-me-up is produced - not to mention try a cup or two while you're at it.
If you want to experience the Colombian equivalent of Starbucks, consider paying a trip to a Juan Valdez. This is the most popular chain of coffee stores in the country, and only uses beans produced on home soil.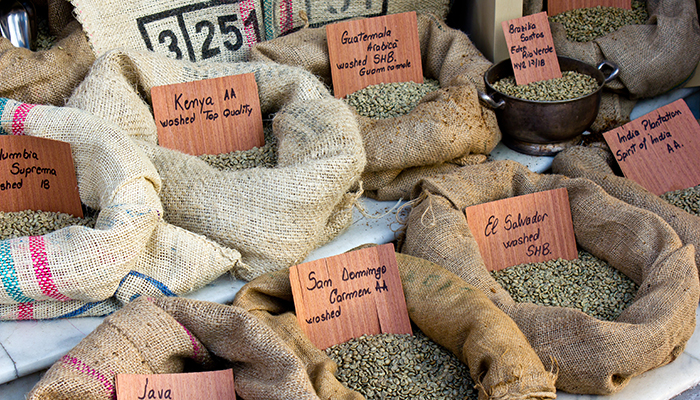 Peruvian Ceviche
Ceviche is common throughout the coastal regions of South America, although it tends to vary from location to location, in accordance with the types of ingredients that can be sourced nearby. It is Peru that is perhaps most commonly associated with the dish, so if you're stopping off in Lima, or other seaside hotspots such as Paracas or Huanchaco, be sure to try a plate of this local delicacy. Essentially, it consists of raw fish that's cured in lime juice and chilli, and seasoned with a range of ingredients, such as red onions, coriander, and other herbs. Peruvian ceviche can be made with a range of different fish, including shellfish, and is usually served with corn and sweet potato - or camote in local Spanish.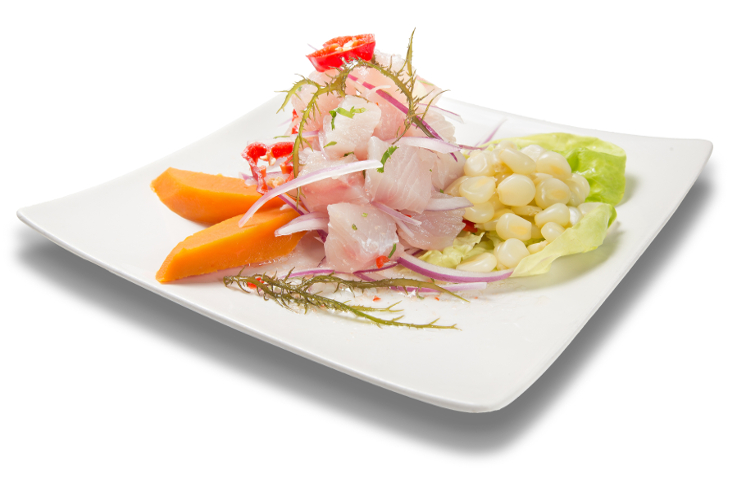 Brazilian Feijoada
Brazil's national dish, feijoada, is a black bean stew containing chunks of meat - usually beef or pork. It is typically served with rice, and is one of the few foods that is found all over this enormous country - regardless of which region or state you happen to be visiting. Of course, there are a number of other delights that are common throughout Brazil, with caipirinha cocktails being another popular one. In general, however, it's fair to say that culinary styles vary greatly across the nation, largely thanks to its staggering size and multiple climates.
Vegetarians will be pleased to hear that there is an equally common dish called feijoa, which is essentially the same as feijoada but without the meat. Feijoa is typically served as a side dish with every meal, so get used to eating it if you're planning a trip to Brazil!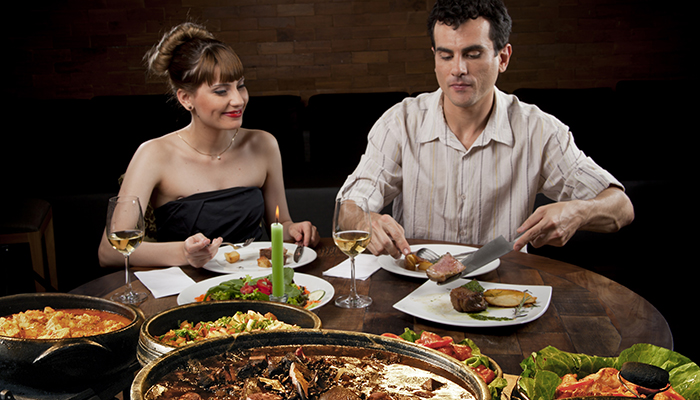 Back to cruise guides and features
Go