Singapore is largely considered an authentic microcosm of Asia, with Malay, Indian, and Chinese influences visible all over the city. So, visiting Singapore is like being at a cultural finger buffet, with the chance to sample a little bit of everything. In fact, food analogies are particularly appropriate when talking about Singapore, as the city's cuisine holds the key to its incredible cultural mix. Markets, hawkers, and 'coffee shops' (which are basically street food stalls selling much more than just coffee) offer an array of dishes from across the continent, with several different nations represented in the flavours you're likely to experience. While there are also plenty of top-rate restaurants in Singapore, these street stalls are often regarded as the custodians of the city's true cuisine, and are renowned for their quality. Among the dishes you're likely to find are Indian staples like biryani, Malay specialities such as satay chicken, and a variety of Chinese recipes.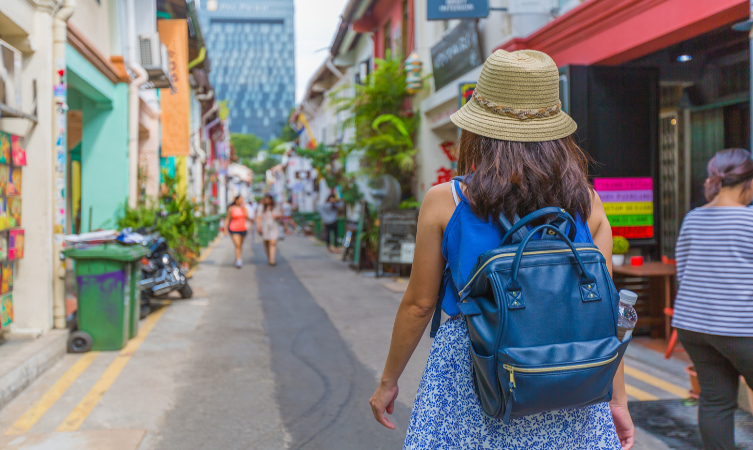 In addition to restaurants, the country also has a well-deserved, fantastic reputation for its bars and lounges. Home of the famous Singapore Sling, there is plenty of choice when it comes to classic and innovative drinks; both alcoholic and soft. Read on for our top places to go, and things to try.
Hainanese Chicken Rice
Hailing from the 19th century Chinese immigrants of Hainan Island, this dish has great historical significance in Singapore. It is a real city favourite, with variations being sold at many restaurants and hawker (street food) stalls. Made simply with small pieces of chicken, fragrant rice, and a spicy chilli and ginger paste, it is a convenient but delicious meal.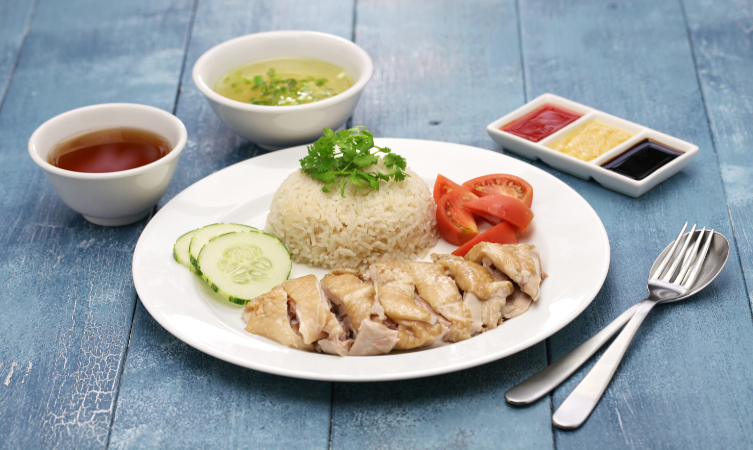 Selfie Coffee
This unique café on the stylish Haji Lane serves not only tasty coffees and snacks, but they also boast an added creative feature; they will print your selfie or chosen photo on top of your beverage! Some consider this novelty to be a bit of a silly gimmick, but nonetheless, taking a sip of a delicious iced latte, with your friends' faces smiling back at you, will definitely give you a fun and original memory!
Fish Head Curry
Largely considered to be Singapore's national dish, Fish Head Curry is not one for the feint hearted! If you can get past the sight of the fish, you will be rewarded with a truly rich and flavoursome dish which you'll grow to love more and more with each mouthful. Originally created by a Keralan chef, the curry combines the traditional spices of Southern India, with a Chinese favourite: fish head.
Raffles Hotel
Home of the Singapore Sling, Raffles Hotel is a stunning colonial building that has been declared a National Monument. The famous cocktail is said to have been created here over 100 years ago, by creative bartender Ngiam Tong Boon. Today you can enjoy one of these refreshing cocktails in Raffles Hotel Long Bar, or even attend one of the masterclasses to discover how to make your own.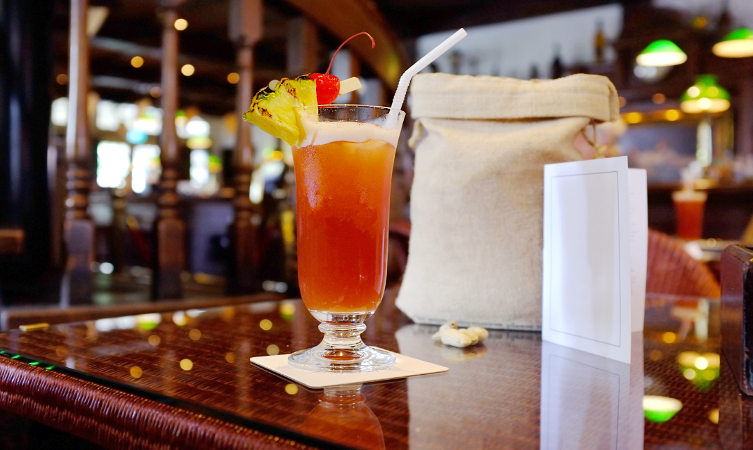 Rojak
Meaning 'eclectic mix' in Malay, this unconventional salad is certainly on the 'love it or hate it' spectrum of foods. Rojak consists of an unexpected blend of dough fritters with vegetables and fruits, and is topped off with a sticky black sauce. This is where the exciting flavours come in. The sauce is usually made with prawn paste, lime, chilli, and sugar. The origin of this dish is disputed, as there are variations of it found all over Asia.
1-Altitude
At 282 metres above sea level, 1-Altitude is the world's highest al fresco bar. It boasts stunning 360° views of the city below, and is a must for anyone who is after a special night with something a bit different. In addition to the delectable drinks and amazing views, the atmosphere is perfectly supplemented by live music and inviting, soft lighting.
Kaya Toast
Another treat that the Hainanese must be credited with, is Kaya Toast. This unusual breakfast food is often served with tea or coffee, and is made with grilled or toasted bread, with a generous layer of butter and kaya jam. The main flavours of this sweet jam are coconut and eggs, and the dish as a whole can be complimented with soft boiled eggs and soya sauce. Available in many coffee shops, Kaya toast is another easily available must-try food.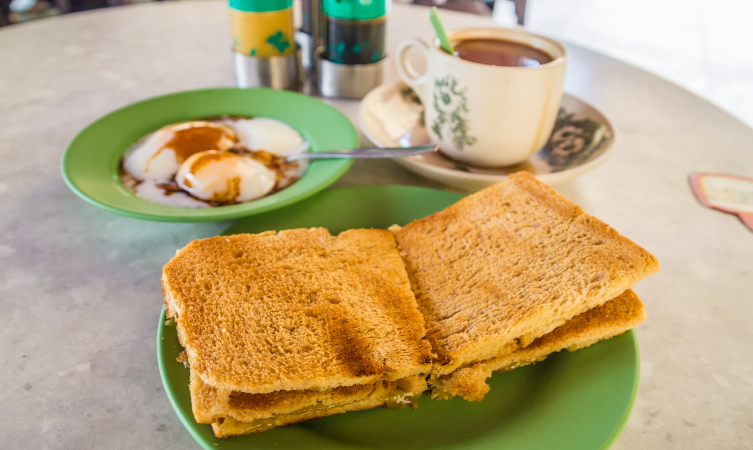 Singapore is a real foodie haven, with both old Asian favourites and innovative unusual creations on offer at every corner. No trip is complete without trying something new, so be brave and dig in!
For more information about places to see and things to do in this incredible destination, take a look at these top spots in Singapore. Or, if you are already looking at cruising in Singapore, get in touch and book your next adventure today.
Back to cruise guides and features
Go