Simone Clark's Norwegian Spirit Experience
After undergoing a beautiful refurbishment in 2020, Norwegian Cruise Line's stunning ship, Norwegian Spirit, was open to the Planet Cruise team to explore and enjoy. Vice President of Global Supply at Planet Cruise, Simone Clark, shared her thoughts on the extensive overhaul - read on to find out about her time onboard!
Onboard Norwegian Spirit
I've been fortunate enough to be one of the first people to sail on the newly revitalised Norwegian Spirit, the oldest cruise ship in the Norwegian Cruise Line fleet. The multi-million pound investment has added many new venues, while the new decor is traditional NCL-style but chic with a more contemporary feel.
Smaller than all the new ships, with just over 2000 passengers, Norwegian Spirit is perfect for those who prefer smaller (by today's standards!) ships. With easy navigation, we quickly made friends onboard who we were constantly bumping into as we tried out game shows, Bingo and quizzes - our team even won the scavenger hunt!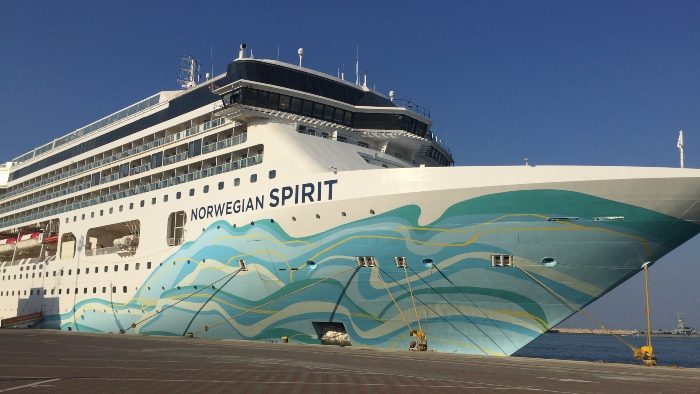 Dining options
There are 11 restaurants onboard, ensuring plenty of choice and flexibility. These dining venues are either free or have an a la carte supplement. During my stay, I sampled Onda by Scarpetta, a stunningly modern Italian restaurant, Cagney's Steakhouse, and le Bistro offering French cuisine. All were intimate and offered a real sense of occasion, making them fantastic places to celebrate an anniversary or birthday dinner.
Other options onboard include Asian cuisine, such as Sushi and Tappenyaki, as well as free venues like the buffet- with an additional outside buffet near the pool- the main dining room and an alternative main restaurant, Taste.
Entertainment venues
As well as the main theatre, Bliss Club and Cabaret Lounge, there are some more intimate venues onboard such as Henry's Pub and the Local, an American-style bar and diner, as well as the Spinnaker Lounge at the top of the ship. During the day, these great venues and the Atrium hosted activities such as game shows, quizzes and talks. By night, there is an array of entertainment, from shows, karaoke and live bands to quizzes, games, music and dancing. For those who like to try their luck, the glittering casino will be sure to satisfy!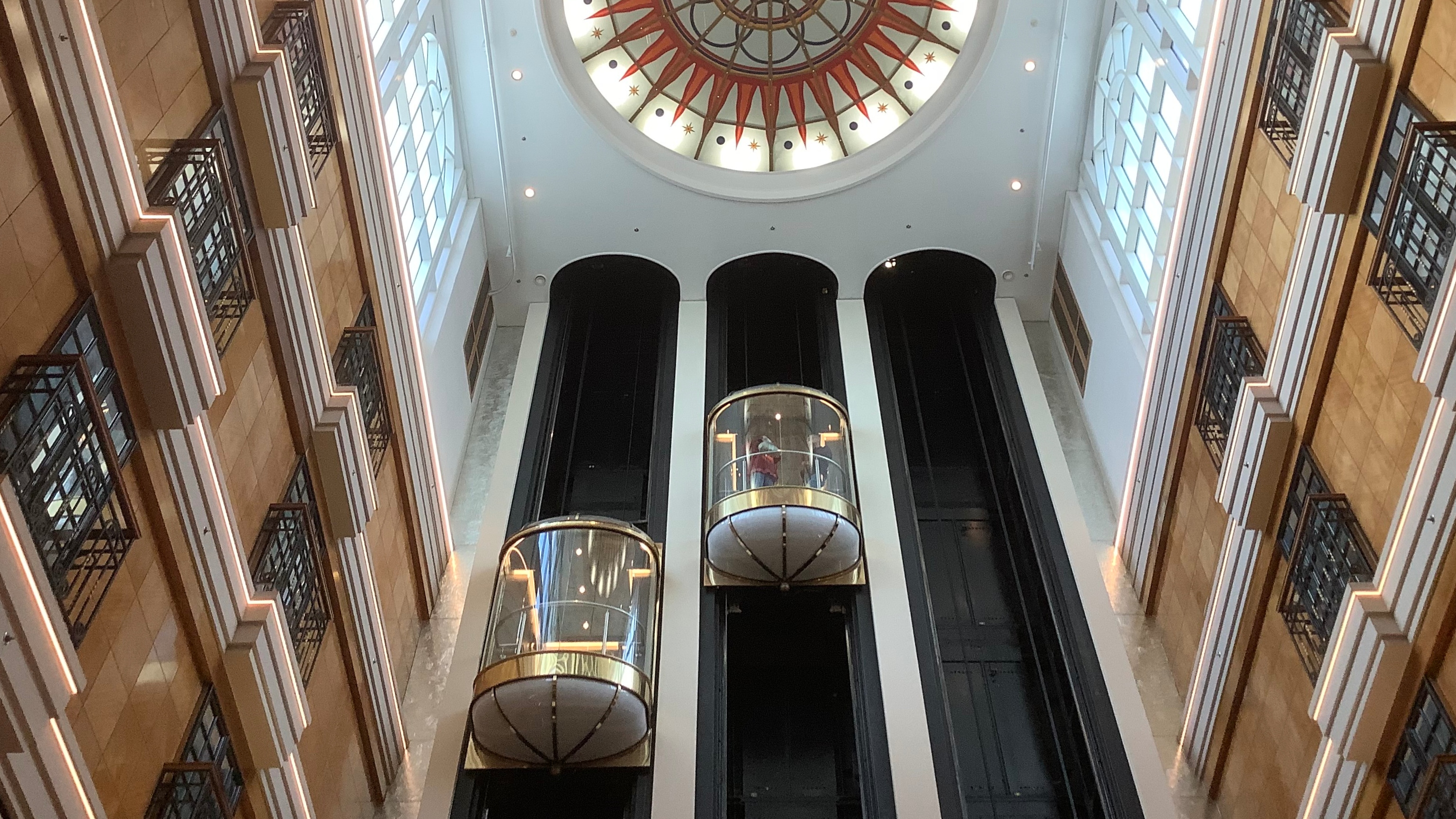 Fitness and recreation
Staying fit at sea is always enjoyable with Norwegian Cruise Line! Onboard Norwegian Spirit there's a sports court, running track and a gym with cycle and fitness studios. For an additional fee you can book a class including Hiit, spin and yoga. Love to stay in touch with home? Wi-Fi is payable onboard and throughout our stay we enjoyed a very good signal!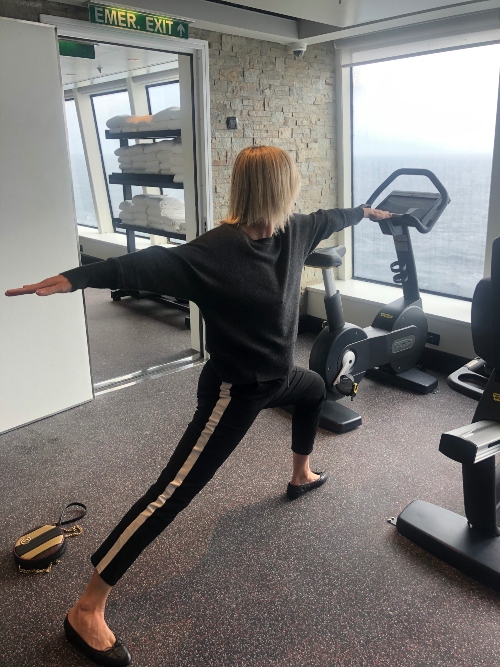 Cabins
During this refurbishment, the cabins were completely overhauled! I found my balcony cabin extremely comfortable, stylish and a perfect base for relaxation in between activities and entertainment. For those looking for luxury, there's a small Haven area with suites and a sun terrace. Haven guests also get the bonus of dining in Cagney's for breakfast and lunch too, which is an excellent way to kick off your days at sea.
Families
Norwegian Spirit is a brilliant option for adult-only cruises! While it isn't labelled an adult-only ship, there are no kid's clubs, water slides nor family-specific entertainment onboard. However, if there are a number of children onboard, NCL's entertainment staff will arrange suitable activities. The upcoming season also has a port of call every day of the cruise, so families will be able to spend quality time onshore, splashing at beaches and exploring the Greek islands.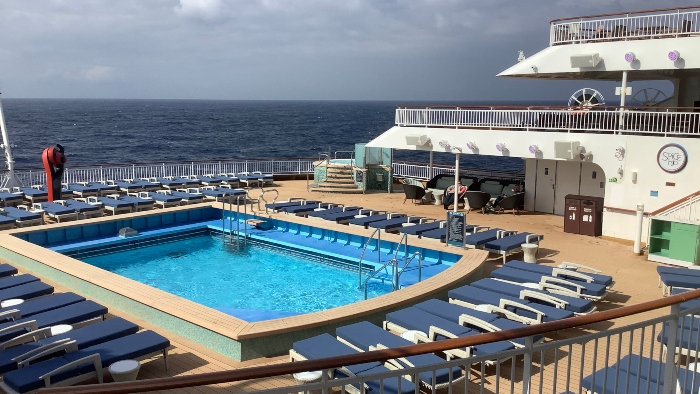 NCL have recently announced that she is moving to the Mediterranean from April to November 2020 so this is the perfect opportunity to enjoy a week in the Greek Islands at a bargain price. We're excited for you all to experience Norwegian Spirit for yourselves, and can't wait to hear what you think!
Back to cruise guides and features
Go