The peace and tranquillity that can be found in Bali is truly unique. Known for incredible scenery, delicious food, and near immaculate sandy beaches, it's a small piece of paradise that everyone deserves to spend time in at least once in their life. See Bali on a cruise to Indonesia, and be swept away by its majestic and mystical atmosphere.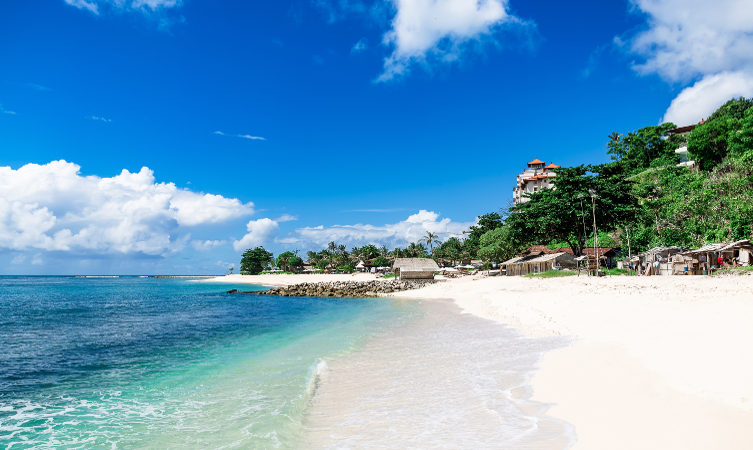 Relax.
As an island that evokes visions of paradise, Bali offers some of the most relaxing beaches in the world. They lie nestled in limestone cliffs, coated with palm trees and sugar-white sands; the perfect place to unwind. The warm turquoise waters are wonderful to paddle in, or even grab a snorkel and discover some colourful reefs.
Explore.
There are many different places to explore from waterfalls to Hindu temples; Bali offers an exciting mixture of adventure for everyone. Wander through the exotic and iconic landscape of Jatiluwih Rice Terraces - a simply breath-taking sight and perfect picture opportunity. If you fancy embracing a piece of Balinese history, visit the Ujung Water Palace which was built by the King of Karangasem in 1919. The stunning palace is built over a large pond, with each building connected by a network of bridges. For those who seek a thrilling adventure, why not take a dive and visit a real shipwreck. USS Liberty was torpedoed by the Japanese during the Second World War, and is now an iconic dive site.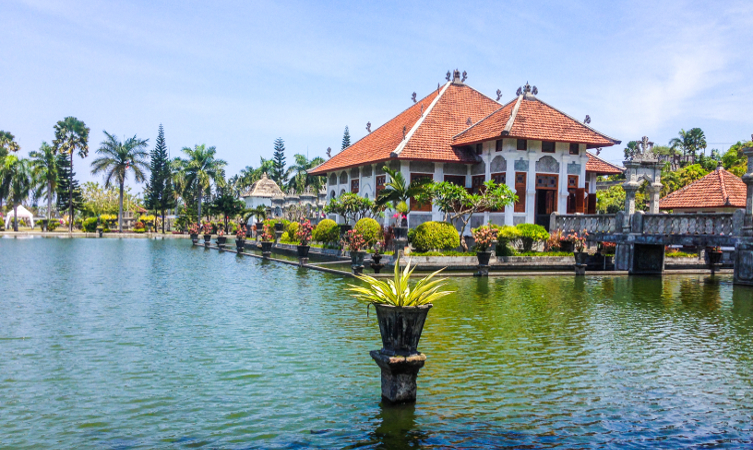 See.
Due to its small size, you can easily drive around Bali in a day, venturing inland away from the picture-perfect beaches, to the undulating mountains. Keep an eye out for monkeys swinging between the trees in the jungle, as you head towards the town of Ubud. Sitting on the slopes of the central mountains, this town is filled with craft markets and Hindu temples; you'll truly be in the heart of Balinese tradition.
Do.
Bali is home to some of the best dive sites in the world. The warm turquoise waters are a diver's haven, full of exotic fish and colourful coral reefs. See Manta Rays at Manta Point, or spot the mighty Mola Mola fish. Another option is to grab a surfboard and catch some waves, as Bali has perfect spots for both beginners and experienced surfers. A bike tour of the island is a great way to see all the highlights, or a simple walk along the beach can give you the perfect opportunity to unwind and thoroughly escape from life's everyday stresses. For those who want to learn more about the history and culture of Bali, there are a number of interesting museums that are certainly worth a visit.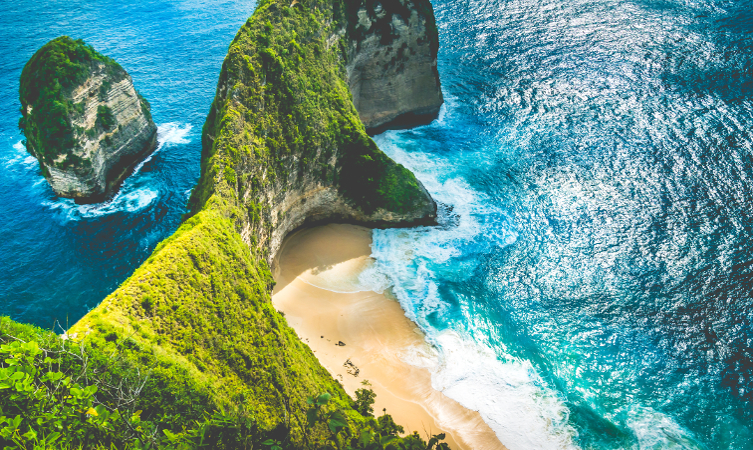 Eat.
With thousands of Indonesian islands with different cultures, Bali offers a wonderfully diverse range of cuisine. A popular dish is Bebek or Ayam Betutu – essentially a duck or chicken stuffed with traditional spices and wrapped in banana leaf before slow cooking. This is a great dish to try in a local restaurant. Or, for something to graze on as you explore the streets, be sure to pick up some satay. There are many different varieties, such as chicken, goat, egg, pork, and tofu, which are combined with vegetables and spices and served with a hot dipping sauce. If you fancy satisfying your sweet tooth, try a slice of Merah Putih Salam cake, made with passion fruit and ginger.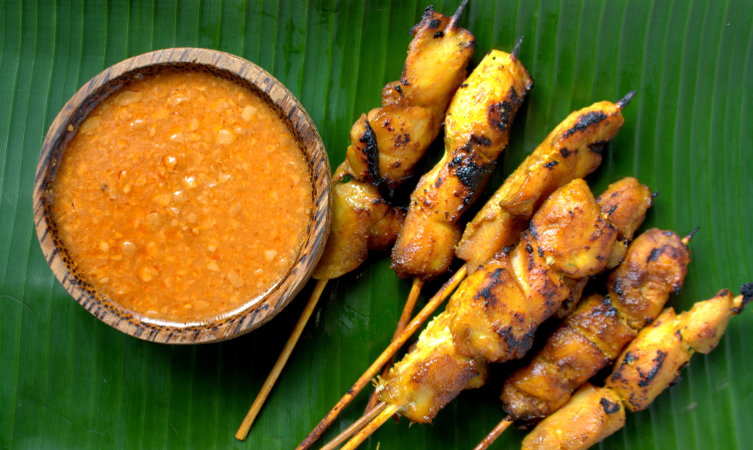 Bali is included on a number of Asia cruise itineraries, and is the perfect place to pause in whilst seeing other busy and exciting cities in this part of the world. See our range of Asia cruises to find out more.
Back to cruise guides and features
Go