With cruise ships visiting so many stunning ports of call, it can be hard to know where to start when looking for things to do and see. So why not start with the one thing that most of us are looking for when on holiday? Beaches! There are some magnificent beaches all over the world, which you have to physically see to appreciate the beauty. Read on to find out about our 5 best beaches near cruise ports.
5. Sapphire Beach – St Thomas
Sapphire Beach in St Thomas in the
U.S Virgin Islands
is the perfect location to visit when in port. You won't be crowded with large amounts of tourists and will have the opportunity to take in some amazing scenery. You can have an incredible
snorkelling
experience thanks to the clear blue waters, and spectacular views of
neighbouring
island St. John. You can also have a go at a variety of water sports, from kayaking to renting jets skis. If you're lucky you might even catch a well-known local band which plays at the beach on Wednesdays and Sundays. Sapphire Beach is only 30 minutes from the port, and with taxis available as soon as you get off the cruise, it's ideal.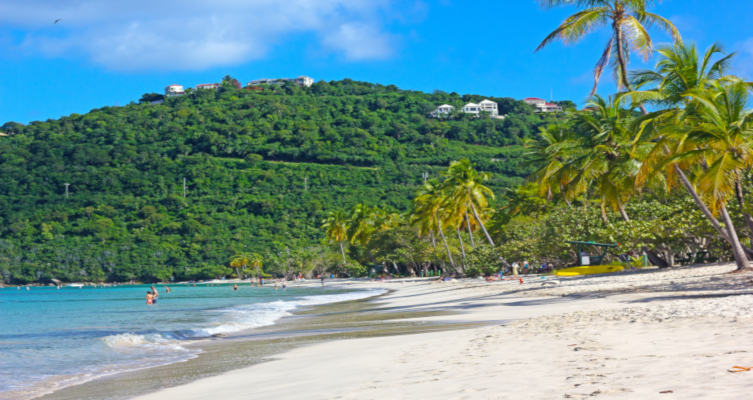 4. Barceloneta Beach – Barcelona
Barceloneta Beach is one of Barcelona's oldest and most well-loved beaches, located in the fishing district. It is a quirky beach with designs and artwork found all over. It's a great spot, particularly as it's surrounded by boutiques and many different restaurants, in which you can taste delightful Spanish tapas. You can also often find Cava Tasting, which is a sparkling white wine specifically produced in Spain. Barceloneta Beach is an active beach with things happening constantly. With taxis spotted all over Barcelona Cruise Port, your transport to the beach is quick and easy.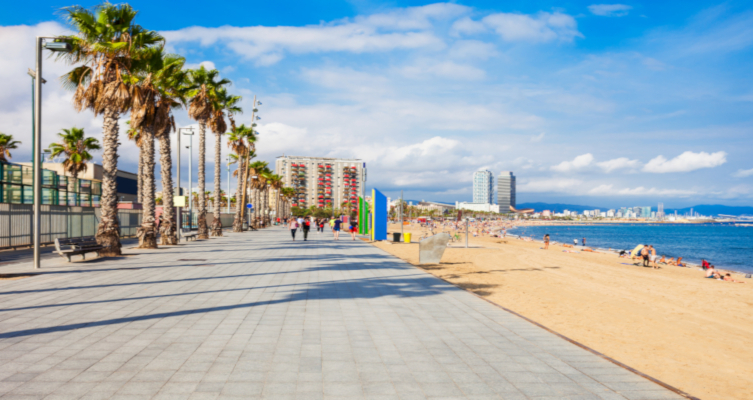 3. Junkanoo Beach – Bahamas
The Bahamas is considered one of the most beautiful places in the world; a view only strengthened by the region's breath-taking beaches. Junkanoo Beach is picture perfect, with an exotic tropical view and powdery white sand. The area is stocked with bars, and with Junkanoo beach being right next to the market it's a great place to get some souvenirs. On the beach, you are able to rent a chair or sun lounger, and there are vendors selling traditional, local food for you to try as well. From the port it's only a 10-minute walk to the beach - it's simple to find.
2. Carlisle Bay – Barbados
Carlisle is a beautiful location, with a variety of water sports and activities to do on the beach making it great for families and active cruisers. Plus being located in the Caribbean, of course, it's covered with white clear sand and surrounded by turquoise water. From the cruise port, it is usually best to get a taxi or public transport - both of which are located just outside of the port. However many people also enjoy a walk to explore on the way; the walk is around 20-30 minutes. Around Carlisle Bay, there are many traditional Bajan restaurants serving authentic food to dig your teeth into, alongside exciting entertainment.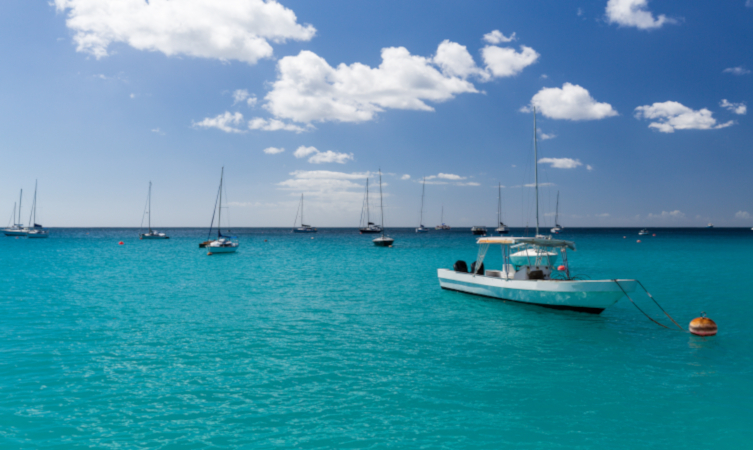 1. Escambron Beach – San Juan, Puerto Rico
Known as the best public beach around the Puerta de Tierra area, Escambron has been described as a 'picturesque family-friendly beach', a 'lovely beach', and 'an area that the whole family can enjoy'. The beach itself is surrounded by a beautiful coral reef, which can be explored when snorkelling or scuba-diving. There are stunning tall palm trees which create a calm, relaxing atmosphere. From the port, it is an easy 10-15 minute journey with cabs just outside or alternatively, you are able to travel by tram which is free. Also, for those who are interested in local culture, the beach is walking distance to Bateria Del Escambron - a small historical ground that was built for the defense of San Juan during War that took place.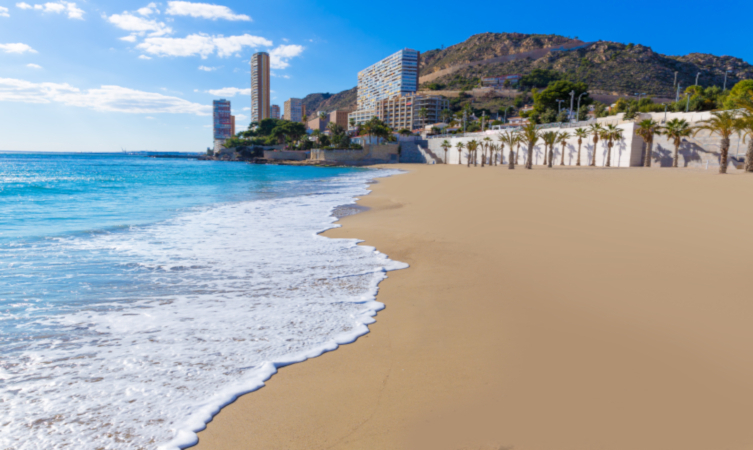 Would you love to see any of these locations? Browse our cruises around the Caribbean, Mediterranean, and Europe.
Back to cruise guides and features
Go