DISCOVER & EXPLORE
The mystical Peoples Republic of China is a captivating nation full of natural beauty and historical monuments mixed with modern charm.
Cruise Expert and Planet Cruise TV host Keith Maynard will be giving you his personal travel insights on the cities of Beijing and Shanghai. Our expert tips will help you pack more into your cruise holiday in China so you can make the most out of your visit to this amazing part of the world.
Beijing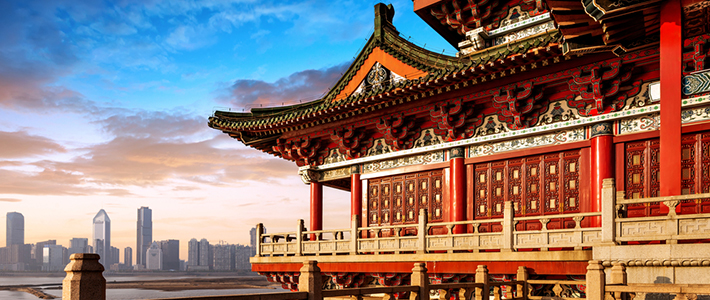 China's ancient capital city Beijing is a must see destination. Steeped in tradition and history, visitors have the chance to step back in time and explore some of the finest remnants of China's past. With so much to see and enjoy, you'll be spoilt for choice. Discover Beijing's many marvelous cultural heritage sights and top attractions such as the Forbidden City and Summer Palace to name a few. Or perhaps you're a fan of the great outdoors in search of nature, then the routes along The Great Wall and the greenery of Xiangshan Park are just the place to be.
Shanghai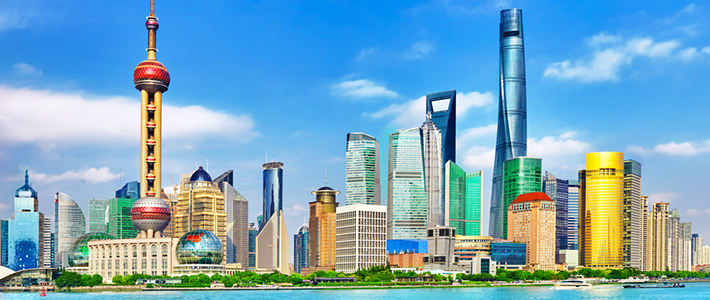 Shanghai is a pulsating metropolis that combines China's unique traditions with futuristic aspirations, creating a unique fusion of east meets west. This vibrant city is also China's largest and is home to a number of stunning monuments and ancient temples, such as the incredible Jinshan Donglin temple, home to the world's tallest indoor statue. Look beyond the thriving modern capital and you'll discover an abundance of lush greenery and hidden treasures such as Shanghai's famous Yuyuan Garden. Shanghai is also the gateway to Yangtze River Delta that journeys into the heart of this great country.
Top 4 Sites to see
The Great Wall of China - Dating back more than 2,000 years, China's Great Wall Stretches a mind boggling 13,170 miles (21,196 kilometers) from east to west of China. This world famous destination is a Planet Cruise Must See!
The Forbidden City - Once China's Imperial Palace to the Ming Dynasty dating back to the year 1420. The Forbidden City is the largest palace complex in the world and is now a cultural museum open to the public.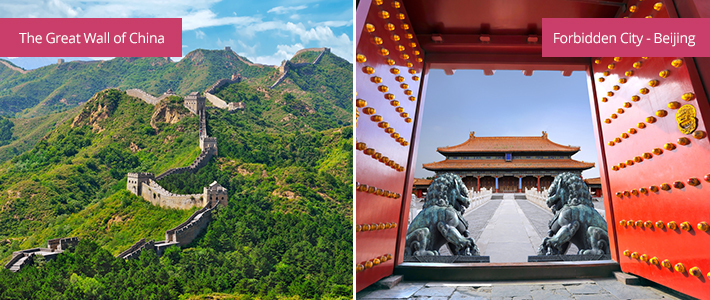 The Oriental Pearl Tower - Journey up the highest tower in Asia and the third highest in the world. Once you arrive at the upper sphere guests can dine with breath-taking views, hit the shops or look out longingly into the distance on the observation floor.
Yuyuan Garden - The classical Yuyuan Garden is over 400 years old and found in Shanghai's Old city. The garden is full of wonderful sights from tranquil ponds, the Great Rockery, streams, courtyards and many natural features that are accessible to all.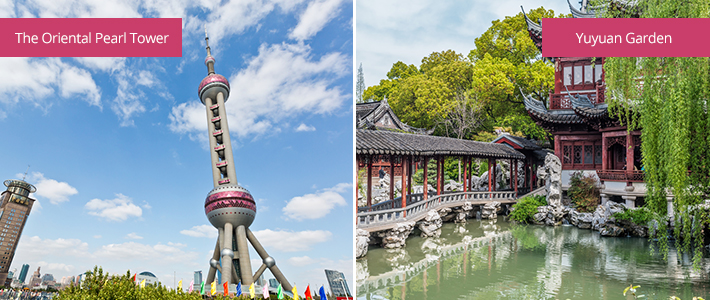 More information on cruising in China, sign up for our new Asia brochure.
Back to cruise guides and features
Go