If you're seeking some winter sun, think about spending this year's Christmas season in one of the world's sunniest - and cheeriest – destinations: the Caribbean.
On a Caribbean cruise in December, you'll have the chance to see a number of islands and a fantastic array of Caribbean Christmas traditions. With the warm people, food, folklore, and music, every day will bring new and exciting experiences to visitors. While the festive season here might feel like a million miles away from a good old fashioned British Christmas, cruise lines work hard to create a traditional Christmas ambiance onboard their ships. You can expect lavishly decorated Christmas trees, all your favourite foods, Christmas music, and even themed activities.
As well as celebrations onboard, you can rest assured that you will have ample treats, fun, and frolics on the islands themselves. Here are some of our favourite things about a Caribbean Christmas holiday.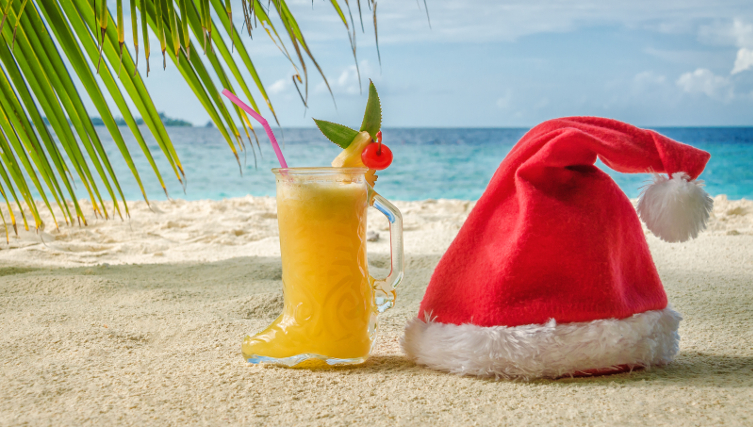 The Beautiful Weather
One of the best things about spending your winter holiday in this glorious part of the world is of course the weather. The Caribbean weather in December is usually at an average of about 27°C, so sunbathing and lounging by the pool on the top deck of the ship will definitely be on the agenda. Sipping on rum punch and soaking up the rays is always a must in the Caribbean, no matter what time of year.
The Music and Dancing
In true Caribbean form, December days are full of the sounds of music. As well as the familiar beats of reggae music, Christmas also brings the delightful notes of the Tuk Band in Barbados. A range of instruments make up the band, who play at festivals including Christmas, New Year, and Crop Over in the summer. Of course all this music goes hand in hand with jovial dancing. Extravagantly dressed Junkanoo dancers grace the streets in the Bahamas and Jamaica, and it can be great fun to watch and even join in.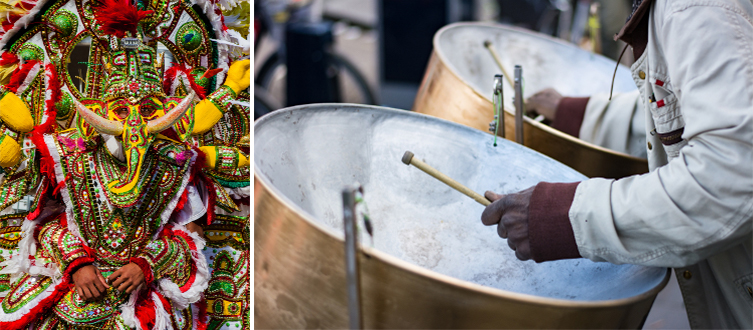 The Cultural Traditions
As well as the traditional Junkanoo dancers, which hark back to the mid-19th century, the Caribbean islands have a host of other interesting customs that enrich the festive season. In Jamaica you might see a carnival of creepy duppies (ghosts) parade through the streets mischievously, and in Antigua, probably somewhat surprisingly, you can enjoy the local's twist on the Scottish Highland fling! This is due to colonial influences coming from Scotland back in the 18th century.
The Food
What is Christmas without delicious food? The Caribbean offers no end of tasty treats, with a fantastic range of drinks, sweets, and hearty foods to choose from. Visitors can expect some familiar favourites such as ham, potatoes, and veggies on their Christmas dinner plate, along with local delicacies like macaroni pie and flying fish. Enjoy a tasty rum punch or non-alcoholic sorrel drink with your meal, and then finish it all off with a flavourful piece of Caribbean Black Cake.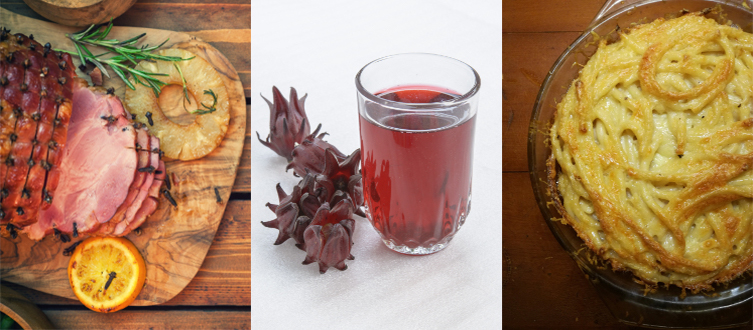 With all these amazing features of a Caribbean Christmas, combined with some of the most welcoming and friendly people you'll ever meet, a winter spent in the Caribbean will without doubt be one you'll never forget.

Back to cruise guides and features
Go