Norwegian Cruise Line introduces its latest ship – Norwegian Bliss – due to make her debut voyage in summer 2018, after building is scheduled to finish in Germany. The ship can host up to 4000 guests, and is Norwegian Cruise Lines 16th ship of the fleet. With her home port in Seattle, USA, Norwegian Bliss will start her adventures with weekly 7-day cruises in Alaska, before heading south to the Caribbean for the winter of 2018.
Norwegian Bliss boasts a great number of exciting features which are new for NCL, all of which have been created and built to enhance the experience of all kinds of guests.
Largest At-Sea Race Track
This fantastic attraction is likely to be a favourite among children and thrill-seeking adults alike. Zoom along the 1000 feet, 2-levelled track at up to 30 miles per hour, with the exhilarating noise of the car booming through your head rest. From off the track, however, cars are silent so as not to disturb the peace of other passengers.
Open Air Laser Tag
Equally exciting is the new 'abandoned space ship' themed laser tag course. This open air activity is located on the top deck, and can be used during the day or the night by both children and adults. Your mission is to find human colonisers who have lost contact with Earth, and in so doing save the fate of the world!
Original Food Venues
Norwegian Cruise Line has developed some new and unique dining opportunities for its latest ship. With an abundance of choice and all manners of cuisine, every guest should be able to find something they love when it comes to food and drink. Top choices include:
Q – An all-American Texas Smokehouse where you can indulge in hearty favourites such as brisket, mac-n-cheese, and hickory smoked sausages.
Los Lobos – Serving modern versions of traditional Mexican dishes including tacos, enchiladas, and freshly made margaritas with NCL's own tequila blend.
Coco's – Chocolate themed a la carte dessert venue, housing an impressive chocolate fountain and offering stunning chocolate desserts with tea and coffee.
These are just three of a number of eateries; guests can also take advantage of the onboard Starbucks, and The Bake Shop which offers delicious sweet treats.
In addition to this wealth of foodie options, those who enjoy a night socialising in a bar or pub also have plenty of places to try. The District Brew House serves 50 bottles and 24 draught beers, The Cellars wine bar hosts seminars and tastings, along with 35 different wines, or The Local is perfect for those seeking the feel of a friendly local pub.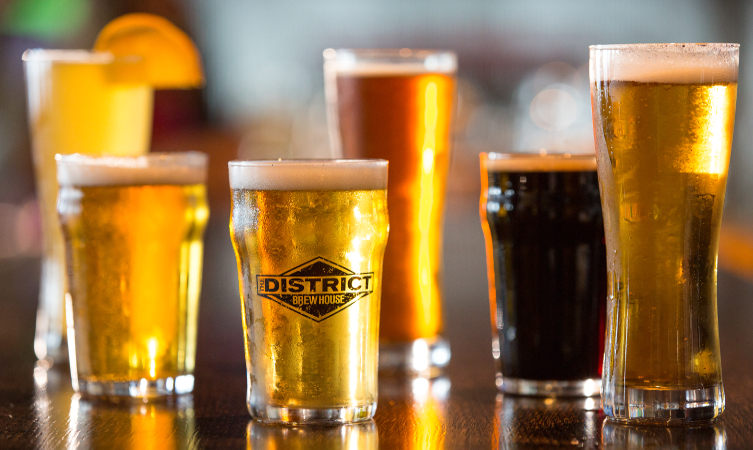 Unique Spa Facilities
The Mandara Spa is truly something special. With an extensive list of treatments and some wonderful, relaxing facilities, adults can be confident that this haven will provide the ultimate experience when it comes to unwinding after a long day of excursions, or simply as a treat. Our favourite features are:
The salt room – therapy designed to ease conditions such as asthma and sinusitis
Heated stone loungers – to ease your muscles and help you relax
The snow room – to cool down after time spent in the thermal suite
There is also a hair salon, barber shop, thermal suite, two pools, six infinity hot tubs, a gym, and 24 treatment rooms, ensuring all your needs can be met.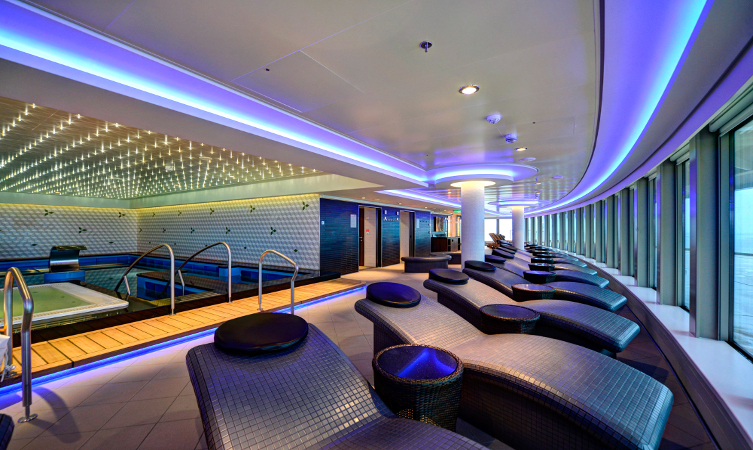 Entertainment
Norwegian Bliss also boasts new entertainment choices for Norwegian Cruise Line customers. Guests can enjoy two magnificent shows - Jersey Boys and Happy Hour Prohibition, and now both smoking and non-smoking guests can spend time in the designated areas of the casino.
This exciting new ship provides guests with all they could wish for on their cruise holiday, all that needs to be decided is whether to take a summer trip in Alaska, or a winter trip in the Caribbean. Choose between all 2018 Norwegian Bliss sailings.
Back to cruise guides and features
Go