Ok so truthfully five best bits to look forward to on a
Carnival Vista
cruise are just the beginning as this is a list that could go on for days. The long awaited arrival of
Carnival Cruise Lines
most innovative ship is finally over and we think the reasons to be onboard are endless.
Life onboard is bursting with highlights from the countless colourful attractions to the new and exclusive Carnival features; and that's before we even get started on the food! Read on for our favourite bits and let us know yours.
The Food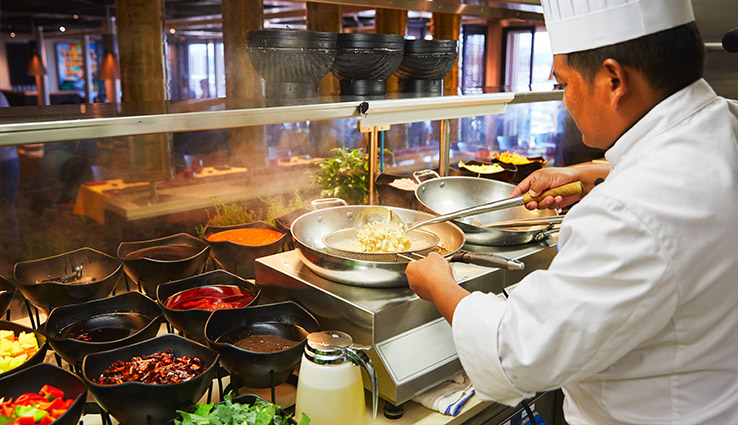 When it comes to food and drink Carnival Vista doesn't disappoint. Casual lunches and quick bites can be enjoyed from venues such as Lobster Shack, the New England inspired Seafood Shack serving up delicious sea cuisine like lobster rolls. Guy's Burger Joint with their juicy all-American style burgers and Cherry on Top to satisfy your sweet tooth.
Dinner time becomes a playground for your palate onboard Carnival Vista. Try family style Italian dishes in Cucina del Capitano with meals inspired by the captain's own mama's cooking. Sensational Asian dishes in the appetiser to dessert style Ji Ji Asian Kitchen. Sushi under the stars at the outdoor area of the Bonsai Sushi restaurant or mouth-watering steaks in Fahrenheit 555. Room for more? Try the warm chocolate melting cake in Horizons.
The Fun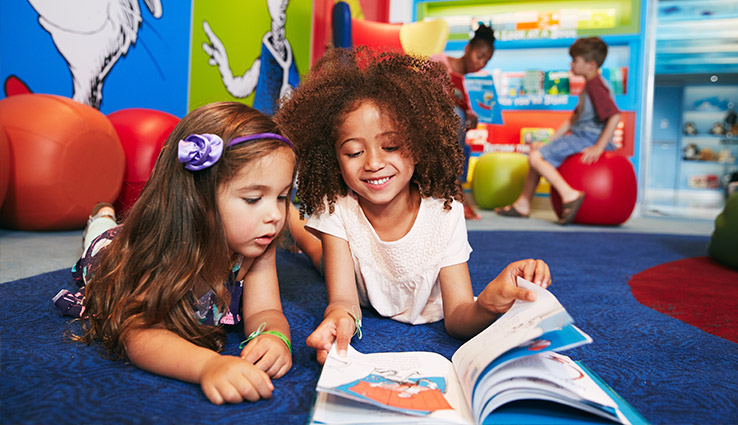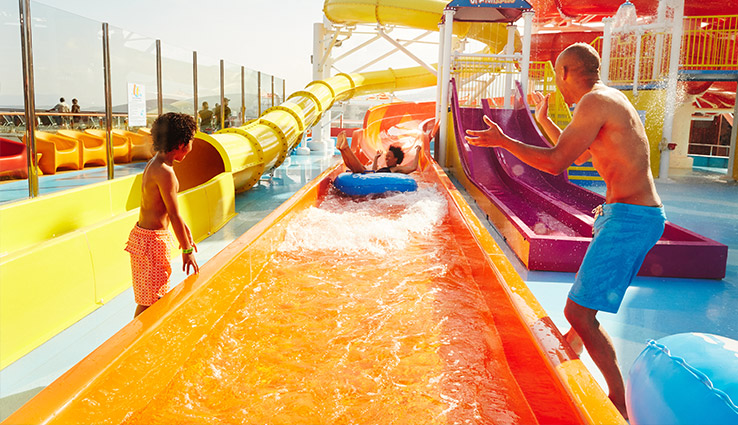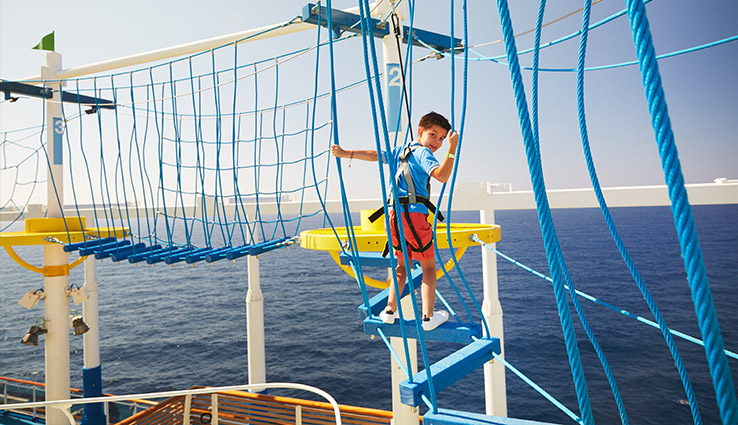 Be the first to know what the future has in store for fun when you board Carnival Vista. No matter your age, Carnival switches on fun with their newest ship and there is something onboard for everyone. Kids can make new friends and enjoy story-time at Bookville by Dr Seuss in Camp Ocean, or let loose on the Kaleid-O-Slide, Vista's own kaleidoscopic water slide.
SportSquare is the place to be for a fun filled active day at sea. Enjoy the running track, mini-golf or ropes course to get some amazing views.
Refreshment breaks are available in the form of Red Frog Rum Bar, Blue Iguana Tequila Bar or Alchemy Bar with their custom cocktails using your favourite ingredients. After those, Piano Bar keeps the fun going and the tunes flowing.
The Experience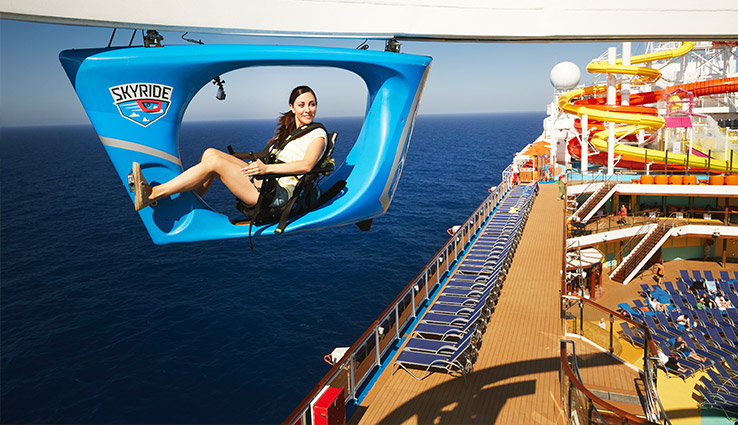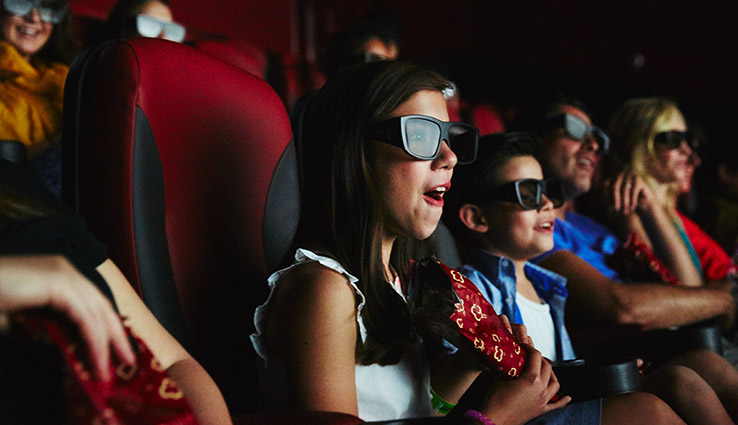 Adding that extra something special to your Carnival cruising experience, Carnival Vista plays host to some exclusive and impressive firsts.
Skyride does exactly what it says on the tin and lets you cycle through the air via a suspended bicycle. Exclusive to Carnival Vista Skyride gets the adrenaline pumping and offers some truly spectacular views.
The Vista experience continues indoors with the first ever IMAX Theatre at sea showing newly released blockbuster films, and the Red Frog Pub and Brewery has its very own brewery onboard. For a Carnival style evening experience you can dance on down to the Liquid Lounge venue for the dazzling live shows and nightclub.
The Places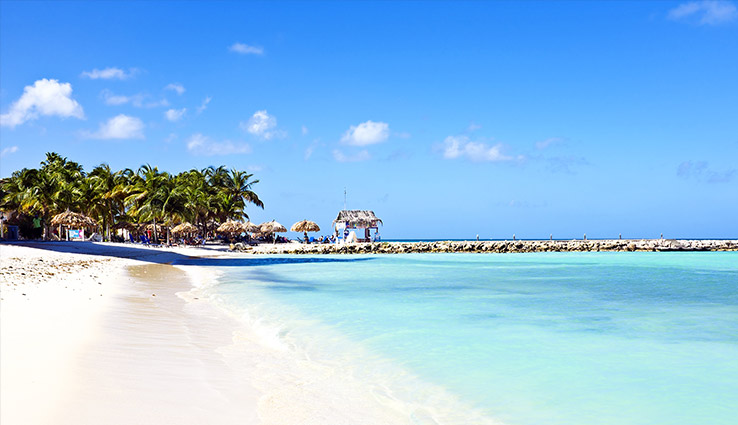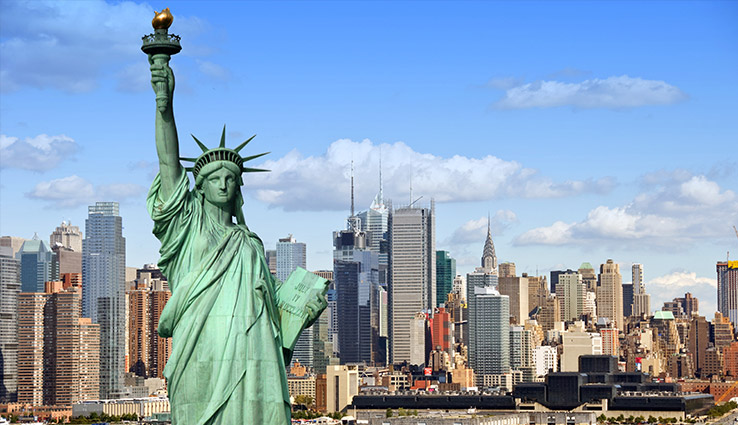 Built to bring you closer to the sea, Carnival Vista also takes you closer to your dream holiday. Once you've had your fill of life onboard (which may never happen), take a wander and check out the amazing destination highlights on your itinerary. Chill with the laid back vibes of the Caribbean islands and see the amazing sights of New York City.
The Chill Time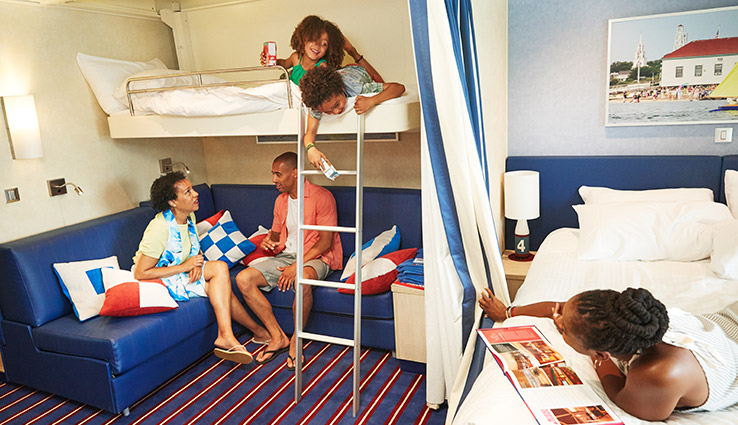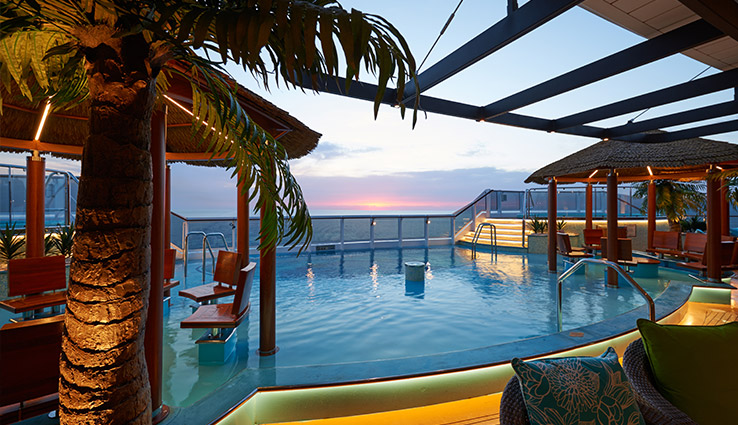 Chill time is not forgotten on Vista, in fact there are designated areas specifically for reflection and QT. Tides Pool is a welcome dip from the splash centric waterpark whilst the adult only Serenity Retreat is ideal for a secluded time-out. Highlights include two whirlpools, massage huts and a chopped salad station for healthy snacks.
Suites and staterooms are just that, sweet and roomy! Families who need to accommodate their brood can enjoy the Family Harbour staterooms with access to the fun filled Family Harbour Lounge. Whilst the Havana staterooms have an exclusive location next to the Havana Bar and Pool, picture a member's only exclusive island resort. Old Cuban charm is just around the corner with this venue and hammocks can be enjoyed in the Havana Cabana's.
Book your
Carnival Vista cruise
from our latest deals and tell us what you're looking forward to the most!
Back to cruise guides and features
Go