It's a tiny archipelago barely visible on a map, but these Maltese Islands have an enormous personality. With capital city Valetta having recently been dubbed the 2018 European Capital of Culture, we feel that Malta is an absolute must-see on your next Mediterranean cruise. Here are our top 5 historical places to visit when you get there.
1. Church of Our Lady of Victories
You'll quickly learn that Malta is a predominantly Roman Catholic country, boasting well over 25 churches in Valletta alone. The first building that went up in this city was in fact the Church of Our Lady of Victories, in 1566, to commemorate the lifting of the Great Siege against the Ottomans in 1565.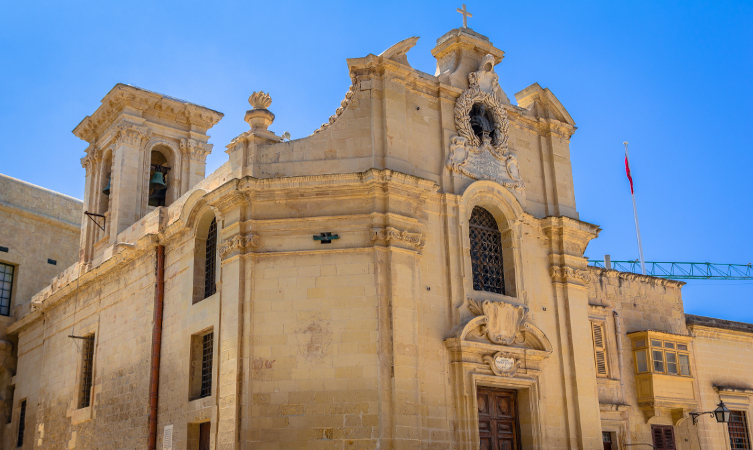 Top Tip: if you're sailing in the summer and want to visit any churches or cathedrals, you may well be asked to cover exposed shoulders and legs.
2. The Three Cities
The Three Cities - Vittoriosa, Senglea, and Cospicua - offer an intriguing insight into Maltese heritage, pre-dating much of Valletta's history, so if you do have time it's worth catching a ferry over. The harbour inlets date back to Phoenician times, and much of the area was in the first settlement of the Knights of St. John. It's largely untouched by tourists too, so it's the perfect place to see what local life is really like.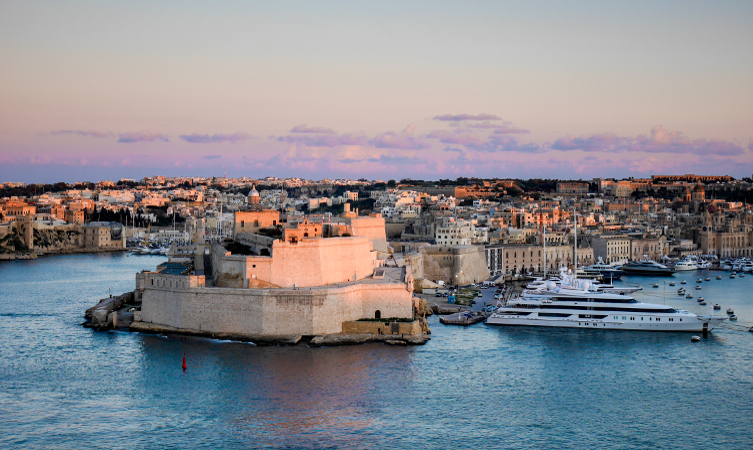 3. Mdina
Mdina, the old capital, is another fortified city well worth a visit if you don't mind spending a bit of time travelling. Resting on a hill on the northern side of the island, this ancient city was, and still is, home to many of Malta's noble families. As you meander through the maze of narrow alleys you'll find yourself enveloped in an atmosphere of timelessness. Much of the architecture here dates back to medieval and baroque periods, and it's actually considered one of Europe's finest ancient walled cities. You'll be inundated with historic sites including St. Pauls Cathedral, medieval palaces, the Mdina Dungeons, convents, and monasteries.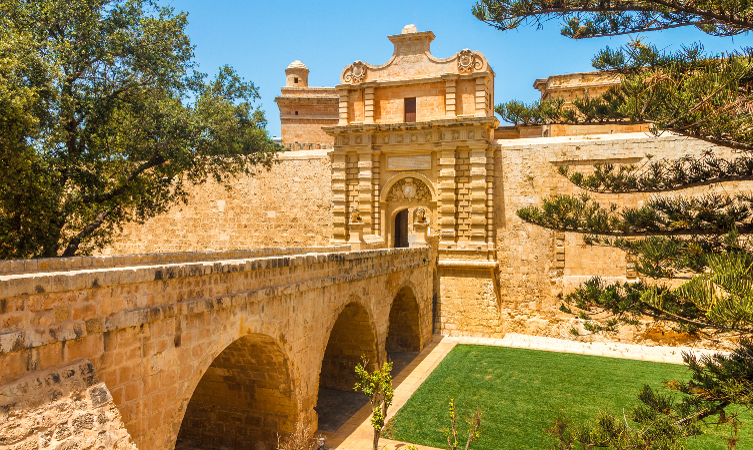 4. The National War Museum within Fort St Elmo
Under British rule, Valletta was heavily involved in both World Wars. If this subject peaks your interest you'll find many sites around the city that commemorate this. A great place to start is The National War Museum, which is housed within Fort St. Elmo – a 16th century fort that was integral in the Great Siege.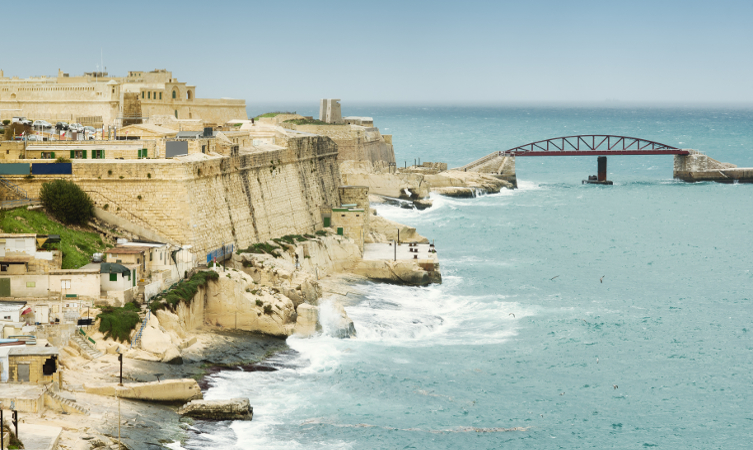 5. Lascaris War Rooms
There is also an underground complex of tunnels and chambers that make up the Lascaris War Rooms. This is where the island's HQ was based throughout the war, and where Malta's defence strategies were organised. It's also where many of the Mediterranean offence attacks were planned. Some of the locals will tell you that it was here that WWII was won.
With such a coloured past and historic sites at almost every corner, it's not hard to see why Valletta and much of this stunning island is designated as a UNESCO World Heritage Site.
A Brief History of Malta
Since being inhabited by the Sicilians in around 5200 BC, Malta has had many different settlers and successions of power over the years; spanning from the Phoenicians through the Romans, Normans, Spanish, and French. Most notably, however, you'll find relics from the Knights of St. John - such as the impressive St. John's Co-Cathedral - who arrived in 1530, and inhabited for nearly 300 years. Of course there are also many influences from the British, who ruled the territory as part of the British Empire right up until 1964 when Malta became an independent state.
Browse through our range of cruises to Malta, and discover more about this fascinating destination that's right on your doorstep.
Back to cruise guides and features
Go