Anyone who has been to one of the Disney Parks around the end of October will know that Disney well and truly 'do' Halloween. So, it will come as no surprise to find out that Disney Cruise Line provides an absolutely fantastic experience onboard their ships at this time of year. If you're looking for the perfect Halloween treat for your little ones, or even just fancy trying a different kind of party yourself, read on to find out what you can expect during Halloween onboard with Disney Cruise Line.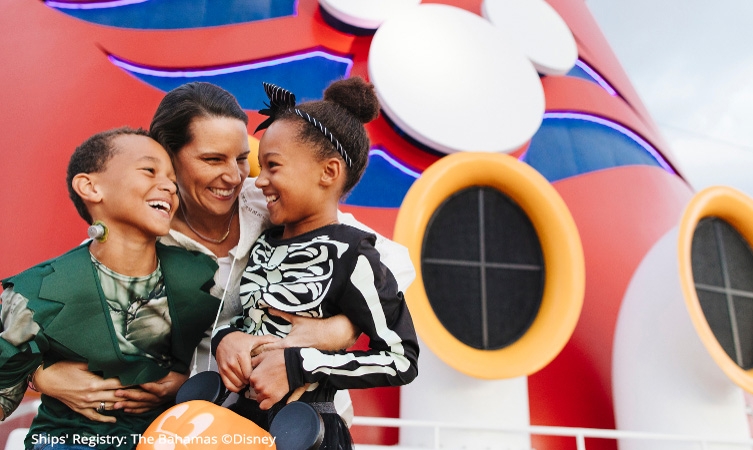 Life Onboard
The ships get a makeover at the beginning of the spooky season, with pumpkins placed all over the place, and an eerie, bare tree there to greet you in the atrium. Not to mention the Disney characters. You can meet Mickey, Minnie, Donald, and more, in their Halloween costumes ready for Mickey's Mouse-querade party, as well as pesky chipmunks, Chip and Dale.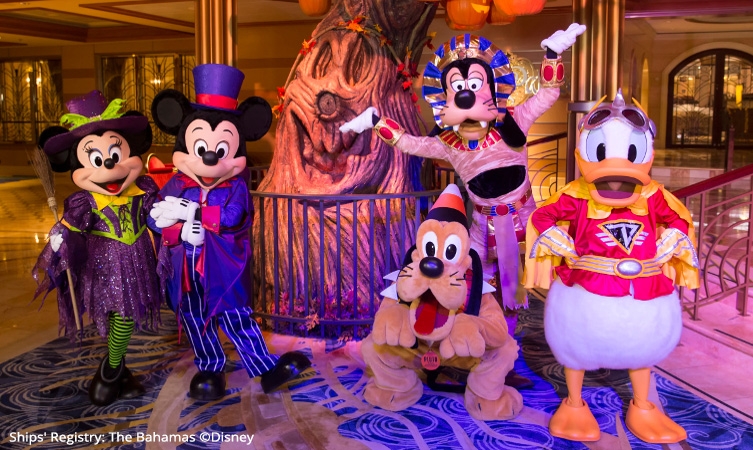 Halloween Activities
Activities include an on-deck storytelling experience from a mysterious captain of a long-sunken ship, in Haunted Stories of the Sea. You can sit out under the stars with sea spray in the air as you hear stories from this captain about adventurers just like you…
There's also the brilliant Tim Burton's Nightmare Before Christmas Sing and Scream event, where you can meet the chilling but friendly couple, Jack Skellington and Sally, right after watching their tale in an interactive experience.
Adults Only
Now you may be thinking, what's in it for the adults? Well, Disney Cruise Line just so happen to feel your pain and happily host for you Halloween Isn't Just for Kids, an adult Halloween party, complete optional costumes, and of course, tasty alcoholic drinks. Find out what else is onboard for adults on your Disney cruise.
Take a look at our range of Disney Cruise Line holidays happening in October, and talk to your cruise agent to find out more information about what will be going on onboard.
Back to cruise guides and features
Go