While many cruise passengers simply want to relax, read, and sip drinks by the pool, there are also a great number who want to keep up with their regular exercise, or even begin a new regime while they are onboard. Fortunately for those who fall into the latter category, today's cruise ships offer a wide range of choices when it comes to health and fitness. Read on to find out more about some of the most popular.
Swimming Pools
Most cruise ships are equipped with at least one pool, with some of the bigger liners having multiple options to choose from. Whether you want a gentle swim or to push yourself with a round of laps, the pools offer the perfect opportunity for physical exercise as and when you might want it. The swim-against-the-tide pools on selected Princess Cruises' ships are especially popular among avid swimmers.
Gymnasiums
In addition to the different pools, most ocean liners are also fitted with state-of-the-art gyms. Many guests enjoy spending an hour or so here in the mornings or evenings, either for a spell on the treadmill, a few miles on the bikes, or more intense weight training. This can be a great way to start or end your day, especially if you are worried about having over-indulged at the buffet!
Exercise Classes
Among the long list of onboard activities, it is likely that a few different exercise classes will be listed. These might be yoga, pilates, body combat, or dance classes, so there is a high chance you will find something of interest. These classes often have a small additional fee, which can be paid for using onboard credit if you have it.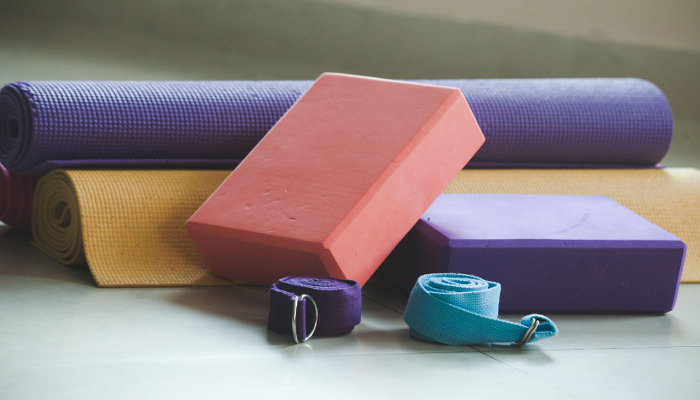 Climbing Walls
Lines such as Royal Caribbean and Norwegian Cruise Line have installed impressive rock climbing walls on some of their ships. These can not only provide excellent fitness opportunities, but are also fun for all the family at the same time. Test your upper body strength by tackling one of these daunting structures!
Surf Simulators
A more unusual option – and one which many guests do not have the option to do in their normal, day-to-day lives – is the surf school. Learn how to surf in the safety of an artificial construction designed to create waves suitable for surfing and bodyboarding, with qualified instructors helping you hone your skills. Suitable for both adults and children, and surfers of all levels.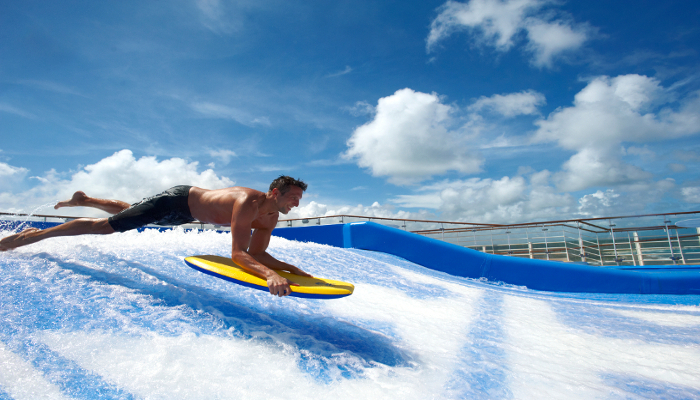 While for some holidaymakers time spent in the gym is the last thing they would want to do, for others exercise is as important on holiday as it is at any other time of year. For those who want to, it should be reassuring to know that it is simple to keep up with health and fitness while at sea by combining these activity options with active excursions, and maybe fewer trips to the midnight buffet!
Back to cruise guides and features
Go