DISCOVER & EXPLORE
Cruising with kids for the first time.

It's time to see the world from a different view! Meet our excited young cruisers Tom and Will, as they embark on their first experience on the high seas onboard a 12 night Mediterranean family cruise holiday with Island Princess.
Follow their fun-filled adventure as they experience life onboard a cruise, and explore the sights and sounds of the Mediterranean's most popular destinations.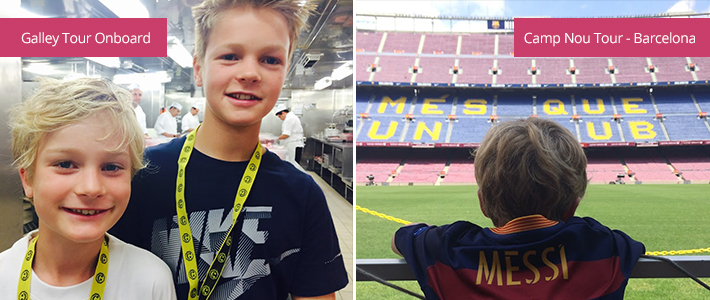 As their ship set sail from Barcelona's sunny cruise terminal, Tom and Will's adventure had begun! After roaming the ship and familiarising themselves with their new surroundings, the Island Princess sailed into the night ahead to start a fun-filled cruise along the idyllic Mediterranean Sea. Read on to discover the boys' thoughts - not only about the ship, but also the different cities and attractions.
Ancient Roman Highlights
Pisa
The Leaning Tower of Pisa is a fascinating sight. Built in 1173 and constructed over 199 years, the tower lends its bewildering appearance to a fault in construction. The Tower is great fun for families to visit on excursions, and the surrounding areas of the town are decorated with vibrant cafes, historic buildings, and lively piazzas.
Pompeii
The historic archaeological site of Pompeii lies in the wake of the great Mount Vesuvius, which erupted in AD 79 burying the ancient Roman city for 1,500 years. Today, Pompeii is a UNESCO World Heritage Site, and is a great place for families to visit - particularly from an educational perspective.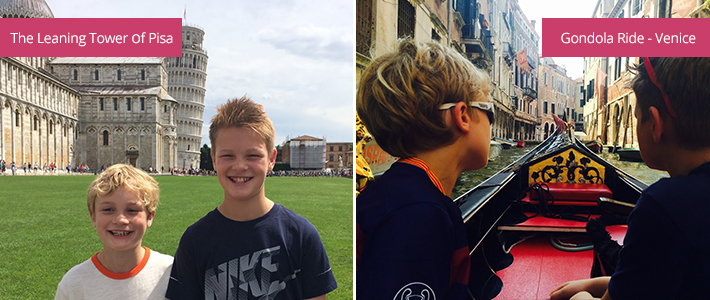 Rome
Gazing out at the spectacular Roman Colosseum was an awe inspiring experience for Tom and Will. Walking throughout the ancient ruins of one of the world's most iconic sights is surely a memory the brothers will treasure.
Venice
Drifting along the many canals and serene Venetian waters, aboard a traditional gondola, is undoubtedly the best way to see and discover this magical floating city - and it's so much fun as well!
Exploring Greece & Turkey
Istanbul
Weaving their way through the world famous Grand Bazaar, which dates back to the 15th century, is an experience to cherish. The streets and pathways are thriving with tourists, locals, traders, and over 4,600 stores selling everything from jewellery and handcrafted ceramics, to spices, clothing, fun souvenirs, and of course -Turkish delight.
Athens
The Acropolis in Athens is one of the world's greatest architectural wonders. The towering columns and historic monuments of the UNESCO World Heritage Site are truly captivating, and are a special experience for all ages to enjoy.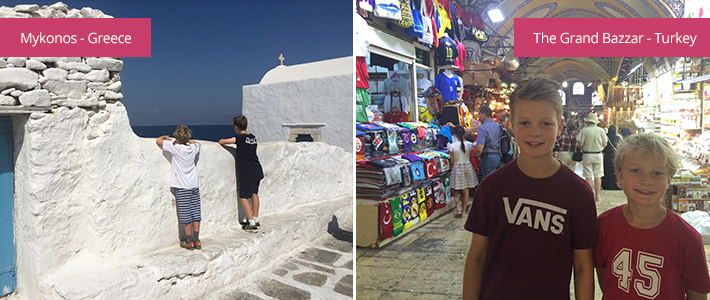 Life Onboard Island Princess
Will and Tom had a whale of a time onboard their first cruise. Island Princess has a great range of facilities and activities that will keep the whole family happy and entertained. Shockwaves Children's Club was a big hit with the brothers, providing them with boatloads of fun and entertainment during the evenings and days at sea.
Onboard dining is a wonderful experience for adults and children alike. The onboard menus are perfectly crafted to exceed even the most discerning appetites. Island Princess also provide special ice cream and pizza parties throughout the voyage for young cruisers.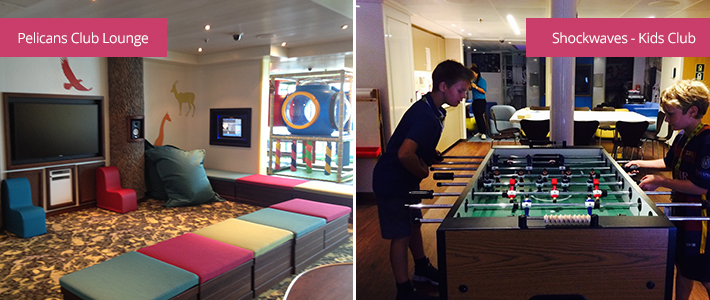 Find your next family cruise today with our fantastic selection of holidays.
There is a whole world of discovery a waiting for you, make this a year to remember.
Back to cruise guides and features
Go