According to reporting undertaken by ABTA, city breaks were the most popular type of holiday taken in 2017, with 53% of holidaymakers choosing one. So, with more cruise lines introducing short, mini break style itineraries into their catalogue, we decided to take a look and see how these compare. Read on to find out more about mini cruises versus city breaks.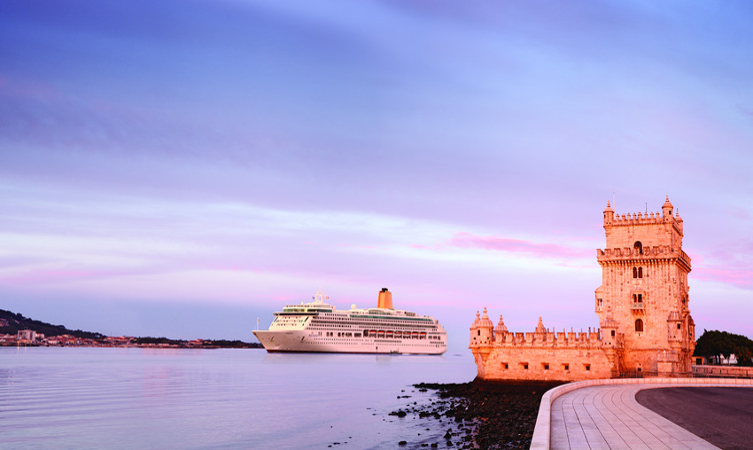 Advantages of a mini cruise
Those who opt for a cruise are generally able to see more destinations in a short space of time. River cruising is particularly suitable for this, with some lines offering itineraries that visit ports in three different countries on just a four night cruise.
Cruising can allow those who don't like flying to enjoy a short holiday, as many ships sail straight from the UK. It's possible to embark, enjoy a meal, relax, and sleep all before waking up in a new city.
All meals (and often drinks) are included in your overall price. Whether your cruise is full-board or all-inclusive, the majority of your food and drink will already have been paid for in your cruise fare. This means you don't need to worry about racking up a large bill at the end of a special evening.
Guidance from onboard staff. On a cruise, the crew are always ready to help passengers, and can offer advice when it comes to things to do and see in your next port – whether or not you opt for an excursion.






Common misconceptions about mini cruises
That there isn't enough time spent in destinations. While it is true that cruisers are bound to the scheduled departure timings of their itinerary, it is usually possible to combine a mini cruise with a few nights in the embarkation or disembarkation port, creating your own cruise and stay holiday.
That you can't access remote destinations. Of course it's not possible to visit landlocked destinations on a cruise, but in fact many ports are located far away from airports - meaning a cruise is one of the best opportunities to see and explore them.
That there aren't as many dining and entertainment choices. Many cruise lines actually offer a wealth of choice when it comes to onboard restaurants and entertainment, and it is also often possible to spend the evening in port enjoying everything that's on offer locally.
In addition to all these factors, of course holiday makers will always want to consider the prices involved in their trip. We've created a short analysis of some popular city break destinations, to give you an idea of price differences. Remember that all cruise prices include full board accommodation, entertainment, ship facilities, and flights where applicable. City break prices include all flights and hotels without food or entertainment, and were found using a range of search engines and comparison websites.
| | | |
| --- | --- | --- |
| | Cruise for Two | Short Break for Two |
| Amsterdam - 4 nights | P&O Cruises - £600 | £720 |
| Brugges - 2 nights | Cunard - £400 | £450 |
| Brugges & Paris - 3 nights | Royal Caribbean - £800 | £720 |
| Barcelona/Marseille/Savona - 5 nights | Costa Cruises - £1000 | £790 |
Disclaimer: Prices given are rough estimates that are true at the time of writing.
Looking at everything that's included in a mini cruise fare, it's fair to say that usually they offer considerable value for money when it comes to short holidays, also because you can sail form the UK. If both a mini cruise and a short break on land sound appealing, consider opting for a cruise and stay tailor-made holiday, so you have the best of both worlds. Talk to one of the team today to find out more.
Back to cruise guides and features
Go