The world is full of incredible places, and with every cruise holiday comes a new experience and often a sight you've never seen before. If you're eager to get some of the world's most impressive sites under your belt, consider seeing one or more of the Seven Wonders of the World* by cruise.
Great Wall of China – Beijing, China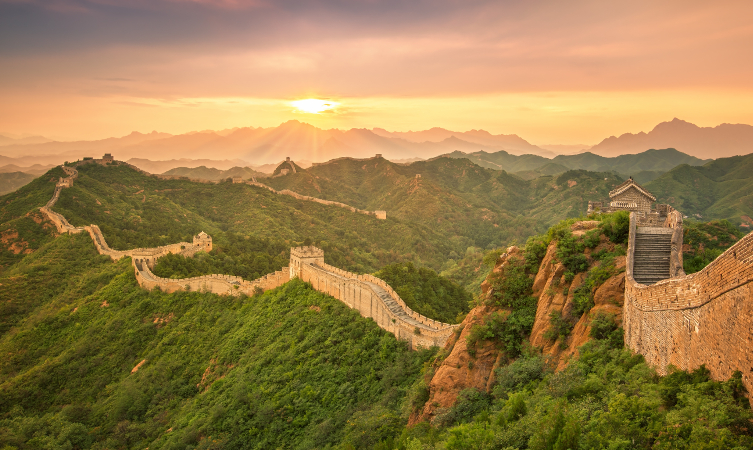 The Great Wall of China stretches an incredible 5,500 miles and was actually built over around 2,000 years. It stretches from the Chinese-Korean border town of Dandong to Jiayuguan in the Gobi Desert. The most popular and accessible areas of the wall for tourists are close to Beijing, being Badaling, Mutianyu, and Jiankou. Most cruises to China will include a stop in Beijing, with many cruise lines offering various cultural excursions including a visit to the Wall.
Christ the Redeemer – Rio de Janeiro, Brazil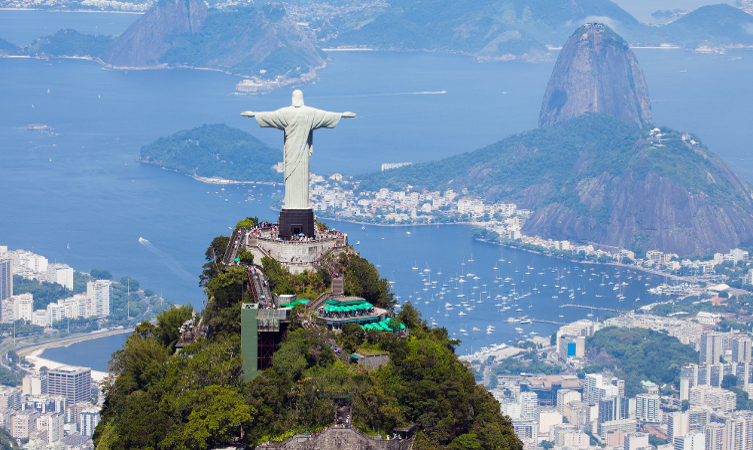 Known locally as Cristo Redentor, this commanding statue depicting Jesus Christ stands at 98 feet (30 metres tall) and watches over tourists and residents alike from the summit of Mount Corcovado. Built in 1931, it has been well-maintained and refurbished over the years, with escalators and panoramic elevators being introduced in 2002 to save visitors the 200+ steps up to the statue. A visit to this majestic wonder is a must on any South American cruise to Brazil.
Machu Picchu – Aguas Calientes, Peru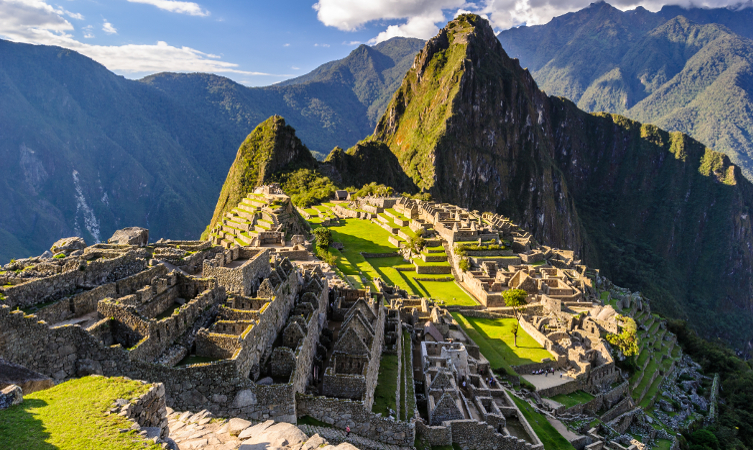 Machu Picchu is an incredible historic wonder, which is said to have only been discovered in 1911 by American explorer Hiram Bingham of Yale University. Originally built in around 1450 A.D. during the Incan Empire, it is thought to have been inhabited by only approximately 750 people. The site was then abandoned and left to ruin in the mid-16th century when the Incas fell to the hands of Spanish conquistadors. Many cruise lines offer multiple day excursions to see Machu Picchu and other nearby sites on cruises to Peru.
Chichen Itza - Yucatan, Mexico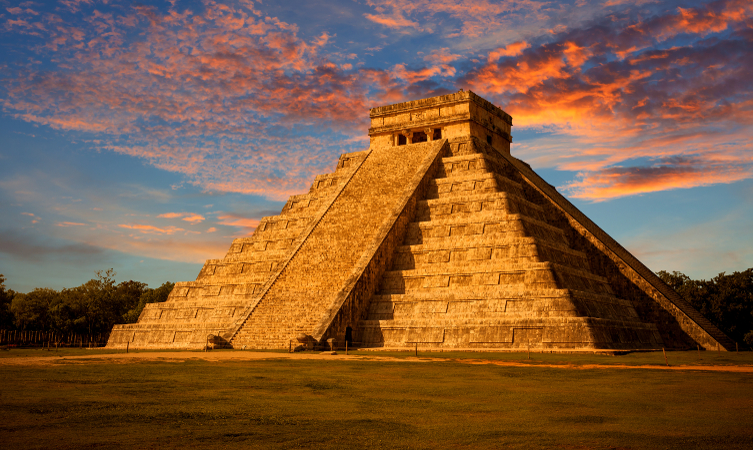 Set in the east of Mexico in the Yucatan Peninsula, Chichen Itza is thought to have been one of the most important cities of the Mayan Empire. It comprises a number of historical sites, the most well-known being El Castillo – also known as the Temple of Kukulkan. This incredible structure demonstrates the Mayan aptitude for astrology, having 365 steps – one for every day of the year. There is also an impressive observatory as well as other indications of astrological findings. Take an excursion to Chichen Itza on a cruise to Mexico.
Colosseum – Rome, Italy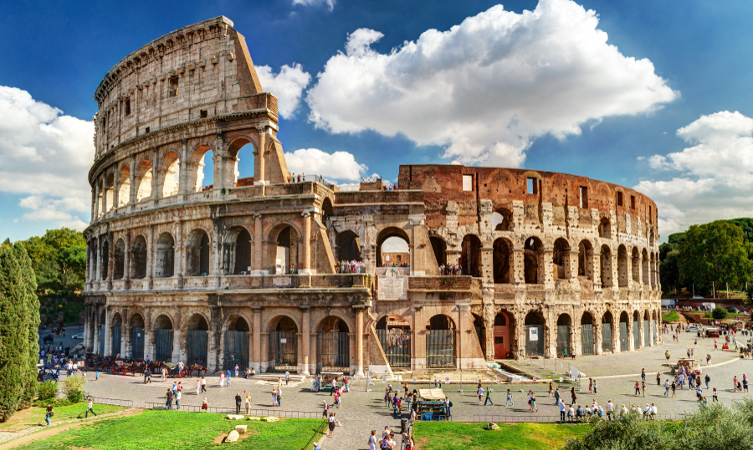 One of the most famous historical sites in the world, Rome's Colosseum was built between 72 and 80 AD. The amphitheatre was designed with the intent of providing the public with a venue to watch gladiator contests and other entertainment. Originally there was room enough for 50,000 spectators to join together and enjoy the various sports. Much of the structure has survived over the years and has been properly restored. Today you can see the Colosseum on many Mediterranean cruises to Italy.
Taj Mahal - Agra, India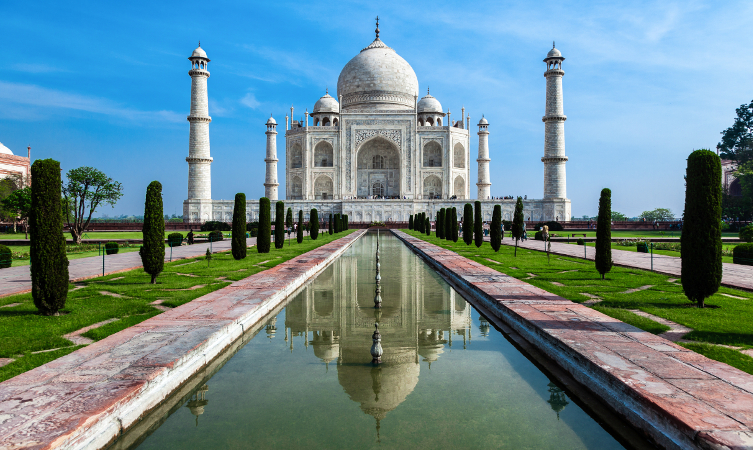 The impeccable Taj Mahal stands out as one of Asia's most beautiful well-known attractions. It was commissioned by Mughal emperor Shah Jahan in 1631, as a tribute to his wife Mumtaz Mahal who died during childbirth earlier that year. After years of hard, intricate work at the hands of around 20,000 staff, it was finally finished in 1648. Due to its location in the city of Agra, a visit to the Taj Mahal on a cruise to India will usually involve a multiple day excursion.
Petra – Jordan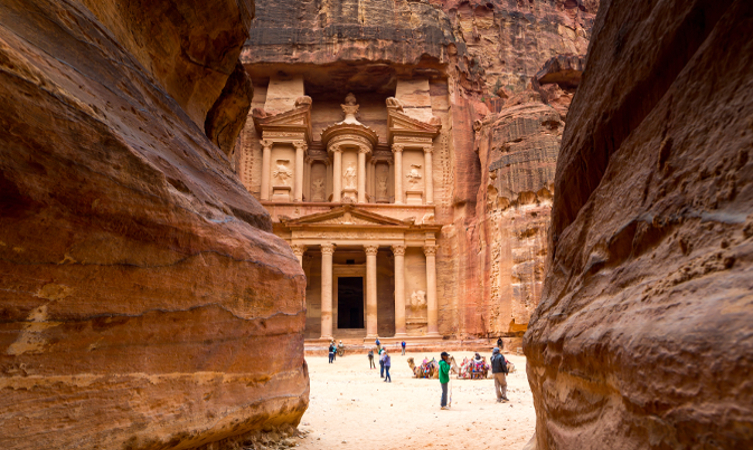 Dating back to around 300 B.C, the ancient city of Petra – also known as Raqmu – was once the capital of the Nabataean Kingdom. Situated in the west of Jordan, Petra's location was strategically ideal when it came to trade and travel between the Mediterranean and Arabia. Thought to have once been a bustling hub of industry, today Petra is famed for its complex of stunning tombs and temples which are carved into pink sandstone. See Petra on an excursion during a cruise to Jordan.
*these are the Seven Wonders of the World according to the 2007 vote held by Swiss organisation New7Wonders. It is reported that more than 100 million people took part in the vote.
Back to cruise guides and features
Go