Often referred to as the 'Paris of the South' Argentina's thriving capital city is European grandeur fused with Latino spice. If you are lucky enough to call into this metropolis on a South American cruise, we have plenty of recommendations on how to spend your time. Knowing that as part of a cruise you might only have limited time in the city, we've put together this handy guide on seven things you must see Buenos Aires.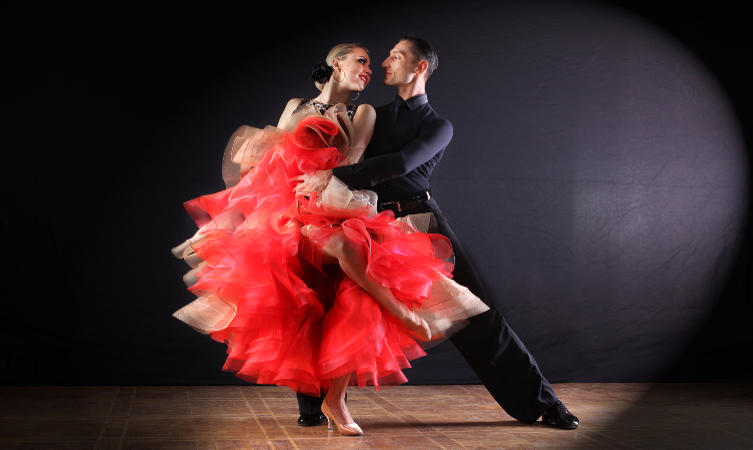 1 – The Tango
This sultry dance oozes Latino passion and is a great way to experience a piece of local culture, and one of Argentina's most iconic contributions to the world. Dance schools fill the city streets and plenty of performances can be found in local cafes and ballrooms. A popular way to enjoy this dance is a dinner and tango show, where you can watch the dancers kick, flick, and entertain all whilst tucking into a delicious dinner.
2 - Recoleta Cemetery
Possibly one of the most captivating cemeteries in the world, Buenos Aires' Recoleta Cemetery brings a new look to the traditionally dark burials. Located on a hill in the charming neighbourhood of Recoleta, you'll navigate your way around 6,400 elaborately designed graves with hand-carved scroll works and unique statues. Marvel at these astounding pieces of art as you pass one-of-a-kind designs from miniature Baroque cathedrals to Greek temples. This is also the resting place of some of Argentina's most famous figures, including Evita, Rufine Cambaceres, David Alleno, and Liliana Crociati de Szaszak. Don't forget to grab a map at the entrance!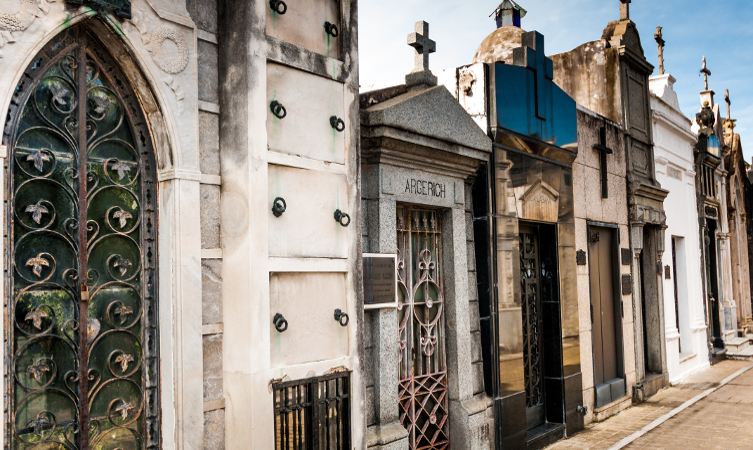 3 - Palermo Neighbourhood
The glistening jewel of Buenos Aires, Palermo is a haven for art fanatics, foodies, and shopaholics. Browse the indie vendors and stylish boutiques or wander through the innovative Latin American art at MALBA. Soak up some natural beauty at the local botanical gardens or take a paddle boat past one of the rose gardens in Parque Tres de Febrero. This is a great area to enjoy a relaxed few hours simply enjoying the local scenery and way of life.
4 - El Caminito
A beautiful technicolour wonderland that gives the Great Barrier Reef a run for its money, El Caminito is bursting with the eclectic charm that Buenos Aires is famed for. It's La Boca's most famous and intimate street, translating to 'little path', and makes for one remarkable stroll as you take in the colourful shacks and iconic Argentinian figures.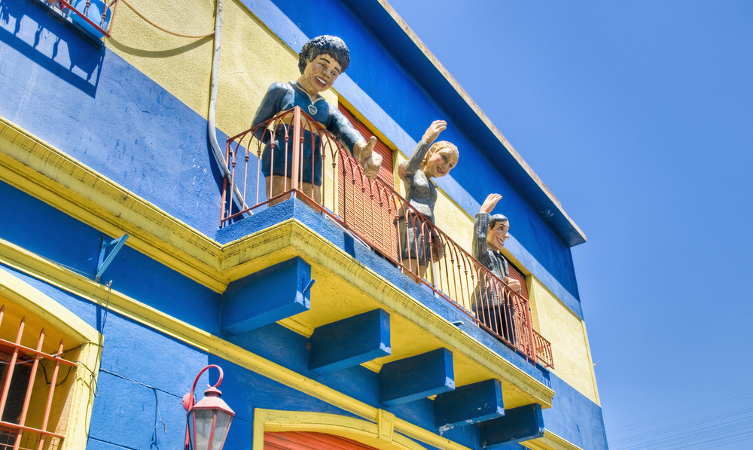 5 – Tigre
Don't forget to bring your camera to capture the beauty of this peaceful town. Bursting with nature reserves, museums, canals, and even an amusement park, there's plenty to explore. Take a trip to Tigre's art museum; the Italian and French style mansion not only holds magnificent artworks, but is a hotspot for bridal portraits. Soak up the tranquil atmosphere with a scenic walk or bike ride along the Luján River, where you can see the majority of the sites.
6 - Markets of San Telmo
Wander the indoor food market that serves up a slice of old-world Argentina with its culinary delights. In the past, the market was known for its array of vintage clothing, antique stores, and souvenirs, but now it's a buzzing food market in the city's oldest neighbourhood. Sample some of the best South American coffee, aromatic Malbec wine, mouth-watering burgers, sizzling steaks, and more. Discover more of Buenos Aires' best markets.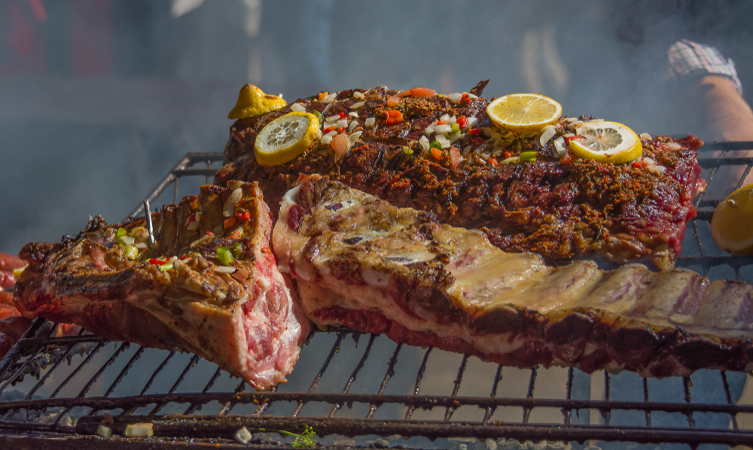 7 - Plaza de Mayo & Casa Rosada
These two iconic sights are a must-see for history lovers. Hidden in the centre lies the historical Plaza de Mayo, a city square where citizens celebrated Argentina's independence from Spain. This space is now where Argentines gather in times of celebration or protest, and marks an important part of the country's heritage. Opposite is the grand Casa Rosada, known for its dusty-pink colour and being the president's office where Eva Perón famously spoke to the citizens of Argentina. Be sure to take advantage of the tours available for an incredible insight into many pieces of Argentinian history.
Should you have enough time, there are many other points of interests in Buenos Aries, such as the neoclassical Metropolitan Cathedral, Buenos Aires Cabildo museum, and of course plenty of art galleries, restaurants, and coffee shops. Take a look at our range of cruises that stop in Buenos Aries, or our South American cruises to take in a few other brilliant destinations in this region.
Back to cruise guides and features
Go