The lucky winners of our recent competition – Maggie and Stephen – have recently returned from their river cruise with U by Uniworld, on 'The B'. Find out just what they made of their experience!
Our Seine trip has been truly amazing - thank you so much for picking our name out of the hat!! As promised here is an overview.
Day 1 – Getting to know The B
The first sight of our new home for the week was lovely. The 'B' is a beautiful shiny black boat, she sparkled in the sunshine, and the Eiffel Tower was even visible in the distance. She was bigger than we had anticipated, and our check in was fast and slick. Inside she is an ultra-modern; sleek black and white interior, with accents of red. Our cabin 202 had a French balcony, it was not large, but very well appointed with lots of storage for clothes and shoes – including lots of under-bed storage for cases and if you get time, shopping. There are beautifully shiny mirrors which reflect and make the space seem larger, it was very light. The bathroom has everything you need, like the cabin – it's small but perfectly thought out. We also had a peek in a suite – it was twice the size and they have a coffee machine, fridge, and seating. This was nice but to be honest we hardly spend much time in the cabin except to sleep anyway.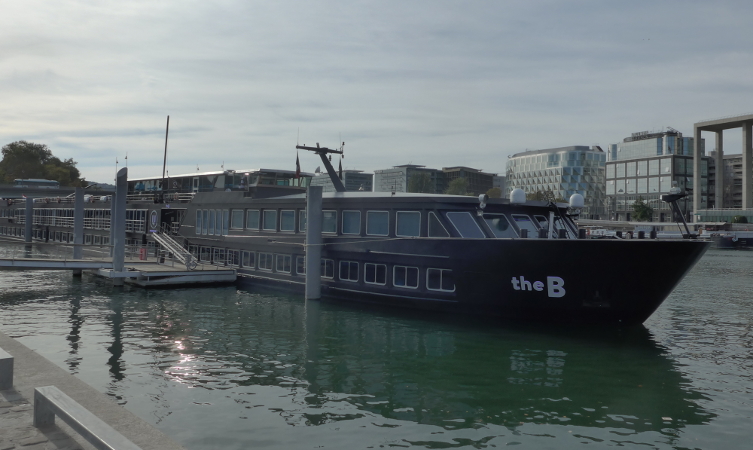 The TV in your cabin provides all the information you need, no paper is used which we thought was great. Guests also signed up to a Whatsapp group, and email. These three mediums provide the information stream of the daily events. On Whatsapp, we could also post pictures and comments on the day's events, which was really fun. It's a great way to communicate, and when we got separated from Boris, one of our cruise hosts, by mistake (my fault for taking too many pictures!!) we could Whatsapp him and he knew where we were.
Our first day was spent exploring the ship and finding out more about the week ahead. Onboard there is the DINE (restaurant), the U Bar (early morning coffee and very tasty pastries could be found here before brunch), a spa, gym, guest laundry, and 'Mugs' where coffee, various teas, and hot chocolate can be found 24 hours a day. There's also the Ice Bar and the excellent comfortable outside deck.
We attended the mandatory captain's safety briefing, which was followed by 'U hosts' Sabrina and Boris talk about what was going to happen, when, and where. They were excellent and everything was very well planned and organised. We had no doubt what was included and which tours were extra.
The range of customers was amazing, we were not a big group, but the youngest was just 14, celebrating her birthday onboard with her grandma, and the oldest was a serial cruiser aged 88. The nationalities onboard were also very varied, with folks from Chile, USA, Canada, Ireland, Australia, New Zealand, The Netherlands, Austria, Britain, and I even think I have missed some out! Everyone spoke English, and we just all got on amazingly well and shared experiences and mixed table companions. It is a really sociable way to travel.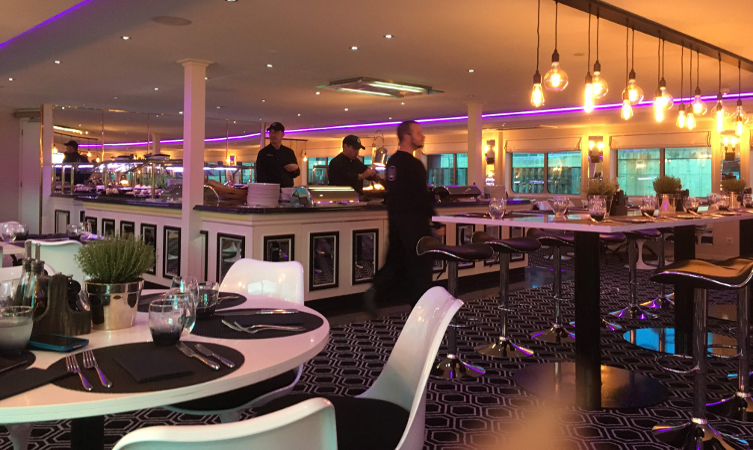 Later in the day, we went to the 'Dine' for a meal. It had great food served buffet style and superb views at river level. After dinner we took a coach trip to see the city at night with Sabrina, taking in the major sights. This was a wonderful but gentle introduction to the week. The 'B' departed in the early hours and our cruise began.
Day 2 - Conflans - Sainte - Honorine
Eating brunch onboard and watching the amazing scenery pass you by is quite magical. We soon head out for a wander around the pretty town, which is full of amazing Viking and Norman wooden-beamed buildings, it was gorgeous.
Next, it was off to Versailles. Wow, the King certainly knew how to impress - both the buildings and gardens were stunning. We had time to wander and take in his impressive legacy.
After this, we went back to the ship for an excellent dinner and chat about the day. After our meal, we went to party in the lounge before heading to bed.
Day 3 - Rouen
Rouen was another superb place, again we started the day eating and watching the ever-changing wonderful scenery as we slowly entered the city. Rouen is yet another wonderful historic place to explore, with stunning old buildings, it's a bit like York or Chester but magnified 20 times.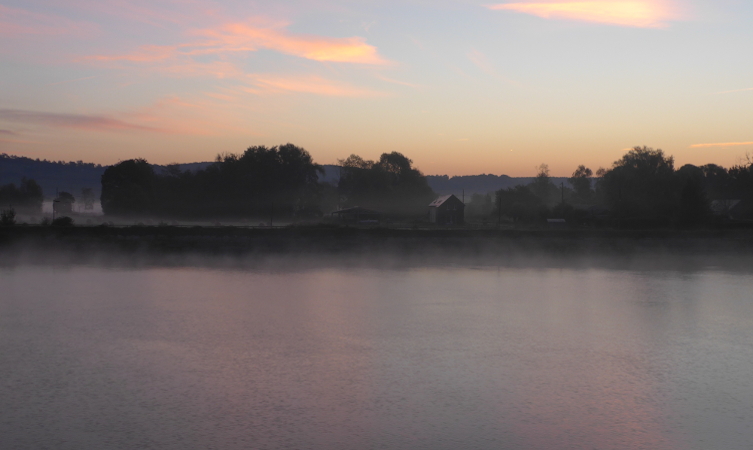 There are about 2000 Norman buildings altogether. We did the evening visit into the town and took in a couple of bars with Boris and other cruisers, great fun and not something we would do at home at all! After this, back onboard there was a short chat from Sabrina and Boris about the upcoming two days in Paris.
Day 4 - Caudebec-en Caux
We enjoyed another lovely sail in through a pretty town, with various excursion options on offer. Some did the Normandy Beaches trip, some shore to shore, but we opted for Honfleur - which was a coach trip away - because my husband wanted to go. What a great choice it was; another amazing town, it has a pretty working harbour and wonderful buildings and things to see. There was so much to see everywhere, we just touched the surface.
We went to see the very impressive Normandy Bridge. Here there was an unusual treat, but I would have to shoot you if I let the cat out of the bag! Suffice to say it's definitely a weird place to have had an anniversary toast by everyone! Then, back onboard dinner was lively, with everyone excitedly talking about their day out and what they had seen and done. After our meal - just because we can - we did the silent disco; what fun.
Day 5 – Les Andelys
We had a misty sail to the tiny town of Les Andelys, so it seemed very mysterious. It's another beautiful Viking/Norman town, and we hiked up to the Chateau Gaillard - not too far but fun. Then back on the ship Simon 'the art man' got on, and we had a fun paint and wine session followed by an excellent BBQ on deck, as we sailed to Vernon and then to Monet's Garden. Wow, wow, and more wows. The weather was again so kind, and it was a perfect day to see the gardens which were a feast for the senses. Some took the trip by bike, and others - like us - by coach.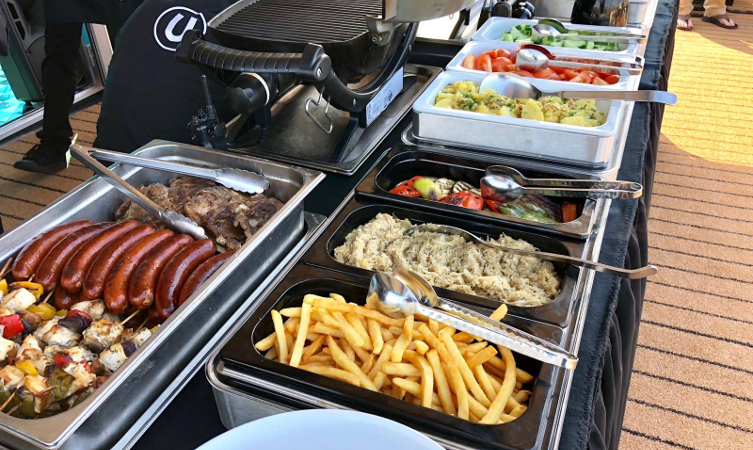 We had a different dining experience in Dine that evening - but you'll have to go to find out why - enough to say it was brilliant and funny. More silent disco time as we sailed back to Paris, this time seeing the towns and villages lit up, passing through the locks and enjoying the fun.
Days 6 and 7 - Paris
These two days were spent in Paris. We were moored close to the Eiffel Tower, so walked miles whilst here taking in the museums, galleries, and all the sights; there's so much to see. We had the option to go for trips if we wanted, or we could explore on our own. We could come and go as we pleased because we were docked so close to the centre.
The next day Boris took us into the city by Metro to the Opera and Gallery Lafayette so we could see the rooftops, and we could branch out on our own after that; brilliant. Onboard the mixology classes were a great hit, and some cruisers even slept in tents on the deck in Paris. Other people went to the Moulin Rouge and after they returned the boat moved to the arrival/ departure point where we met it at the beginning of the cruise. All in all, Paris offered a feast of things to squeeze in during the two days. We must have walked about 10 miles each day in Paris and still did not see it all.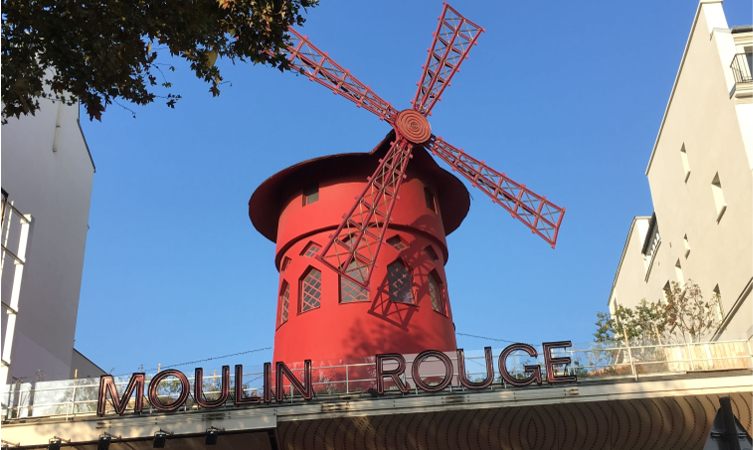 On Saturday when we departed the next travellers were arriving - many before 8.30am - and could leave their luggage onboard, enjoy some brunch, and then have a full day in the city.
Overall
All the places we stopped at were full of history, and there were simply breath-taking old buildings and surroundings. Versailles and Monet's Garden are too stunning to describe, and Paris, well it's just wonderful.
Sabrina and Boris were there for us all the time to help, advise, take us on tours - they are so knowledgeable - or just have fun with. They were truly wonderful. In fact, all the crew were so helpful, and the boat was immaculate. The upstairs area to sit and watch the world go by was so well planned and comfortable.
We were very blessed with a great atmosphere thanks to sunny skies and amazing fellow travellers, a very mixed age group, and just great 'family' atmosphere. When I asked our 88-year-old serial cruiser - who had done many river cruises - she said it was the most 'different' cruise she had been on, but she enjoyed it all too.
We had an absolute ball - thank you for making it possible, and thanks to Sabrina, Boris, and the crew of the 'B' for making happen.
Take a look at Uniworld's range of river cruises to book your own European river adventure.
Keep an eye on our Planet Cruise competitions page to enter any competitions that take your fancy.
Back to cruise guides and features
Go