Genoa, Italy, is a common port found on many Mediterranean cruise holidays and is in fact regularly used as a port of embarkation and disembarkation. This means that many regular Med cruisers are likely to be familiar with the place – but those who aren't, however, will certainly have heard of it now after recent tragic news.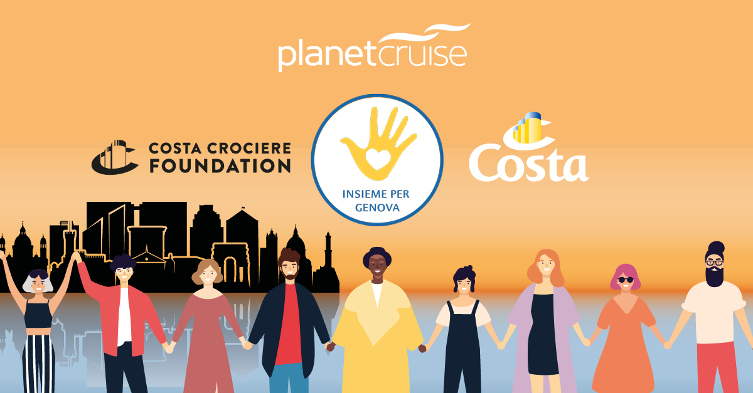 What happened in Genoa?
On Tuesday 14th August 2018, the world was met with the sad news of a motorway bridge – Morandi Bridge - in the city of Genoa having collapsed. It happened just before noon, whilst the city was experiencing heavy rainfall. The number of people known to have died as a result of the tragedy is more than 40, with many more being injured. As with any tragic accident like this, all over the world people are gathering to try to think up effective ways to help, and it will come as no surprise to learn that Italian cruise line, Costa Cruises, are getting involved themselves.
How is the cruise industry getting involved?
With Costa Cruises' headquarters based in Genoa, the cause is one very close to their hearts, and so it was natural that the cruise line should want to show their support to the local community they are part of. With their own charity organisation, the Costa Crociere Foundation, the cruise line has set up an initiative to help raise money for local restoration projects.
Planet Cruise Donates £1113
We here at Planet Cruise are proud to have collaborated with Costa Cruises for many years and therefore joined them in their fundraising campaign. By donating €1 for every person with a confirmed booking with Costa Cruises, between 1st September 2018 and 30th November 2018, we have managed to raise an impressive €1180 (£1113). This pledge was across our UK, Italian, French, and Spanish markets.
Costa Cruises also vowed to donate €1 for each dish of Trofie al Pesto (a traditional Ligurian dish) sold onboard any of their ships, and cruisers can also donate of their own accord while onboard as well
How will the money be spent?
Costa Cruises is working with the Municipality of Genova and the Ligurian Regional Administration in order to determine the best ways for funds to be spent locally.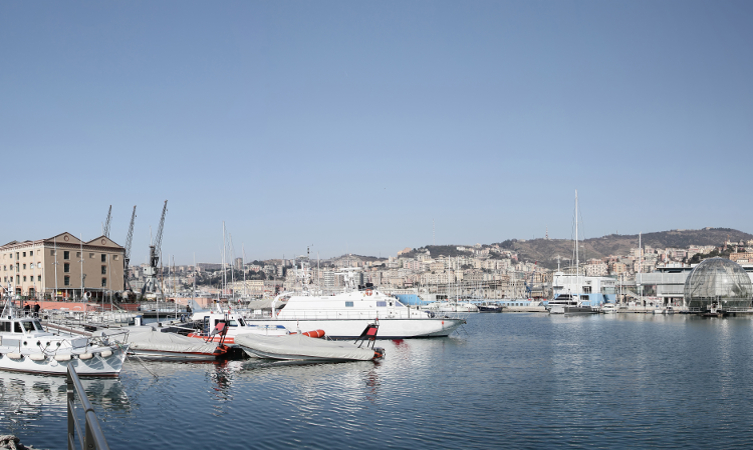 Genoa's Maritime History
As well as being the location for Costa Cruises' headquarters, Genoa has been integral in the world of shipping and maritime affairs in other ways for many years.
In the Middle Ages, thanks to its strategic positioning the city became one of Italy's few Maritime Republics. Between the 10th and 13th centuries, Genoa, Pisa, Amalfi, and Venice were able to acquire commercial, economic, and political independence, with their fleets and merchants dominating the Mediterranean Sea at this time. After a battle with Pisa, Genoa became the dominant power in the Western Mediterranean, and the Tyrrhenian Sea; however in the 14th century, after almost 200 years of fighting, Genoa was forced to concede to Venice.
In this same century, Genoa produced another important attribute – not only for their city but for the whole of the western world; Christopher Columbus. Born here in 1451, Columbus became interested in maritime affairs from a young age, no doubt due to his exposure to the sea and the marine activity that was so rife in Genoa. Columbus undertook a number of expeditions over the years – including his most famous 'discovery of the Americas' in 1492. Many of his, and other explorers' trips were financed by wealthy Genoese bankers such as Francisco Pinelo.
Today, Genoa is home to one of the world's largest shipbuilding yards – Fincantieri. A great number of cruise ships are built here every year; in fact, there have been more than 60 built since 1990. This means that Genoa has long been, and is likely to remain a hugely important city in the cruise world for the foreseeable future.
Back to cruise guides and features
Go