MSC Cruises' very special new ship will be hitting the waves very soon, with Italian actress Sophia Loren due to christen her at a prestigious ceremony in Genoa, Italy, on 9th June 2018. MSC Seaview is the sister ship to MSC Seaside, and both vessels have been designed in a unique and stunning fashion that all of us in the cruise industry are very excited about.
What's so unique about MSC Seaview?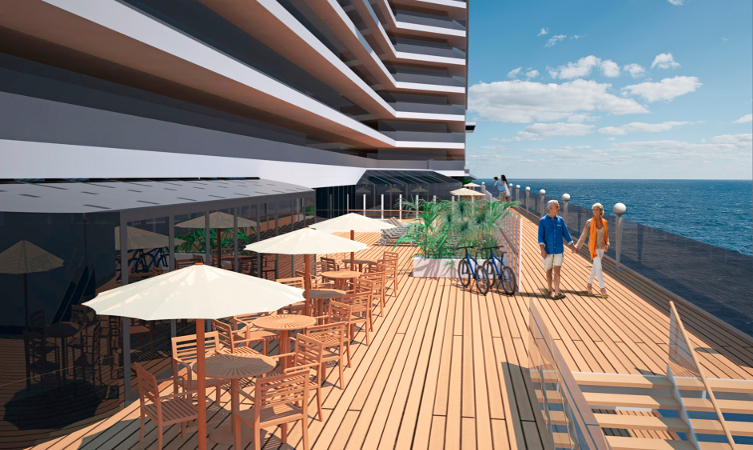 Bending the rules when it comes to dividing inside and outside, the focus on the sea throughout MSC Seaview is undeniable. With an abundance of outside space, and plenty of glass catwalks and glass walls, the idea is that guests can soak up the surrounding ocean views as much as possible. One particular highlight in this respect is the Bridge of Sighs. Located at the aft of the ship, the glass-bottomed bridge is 40 metres above the sea, creating the illusion that those who stand upon it are walking on water. The ship's waterfront boardwalk is another fabulous feature. It's the widest at sea, offering plenty of space for drinking and dining as well as relaxing under the sun.
What kind of food and entertainment is onboard?
Venues onboard include some wonderful restaurants such as Butcher's Cut; a rustic steakhouse in which guests can watch skilled chefs prepare their meals. There are also plenty of bars and lounges, as well as some brilliant entertainment and activity options. Here are some of our favourites;
Formula 1 racing simulators
Full-sized bowling alley
Great range of arcade games
105 metre long zip line
7 new and original shows
MSC Cruises' collaboration with Lego also means that kids have great fun with quality activities in the children's clubs.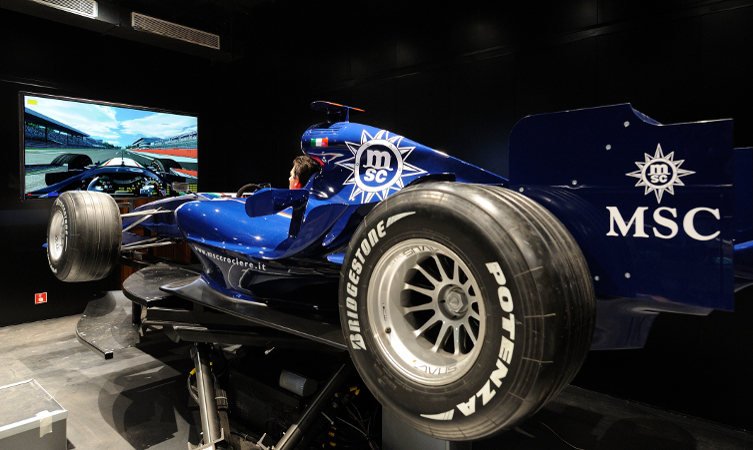 What about relaxing onboard MSC Seaview?
As well as spending time sunbathing with a book or taking a dip in the pool, passengers can enjoy the fabulous MSC Aurea Spa onboard. An authentic Balinese-style spa, time spent here will certainly leave you feeling tranquil and fresh. An extra-special feature on offer here is the signature Vinotherapy treatments. These are designed to improve circulation and reduce signs of aging, and use products made with grapes from Andrea Bocelli's family vineyard!
When and where can I cruise onboard MSC Seaview?
MSC Seaview will begin her first cruising season in the summer of 2018 in the Mediterranean, visiting some gorgeous locations such as Valetta, Barcelona, Naples, and Marseille. This is before heading west for the winter season, when she will be located in Brazil taking in ports like Salvador and the famous Copacabana.
Take a look at our range of MSC Seaview cruises to find your next adventure.
Back to cruise guides and features
Go